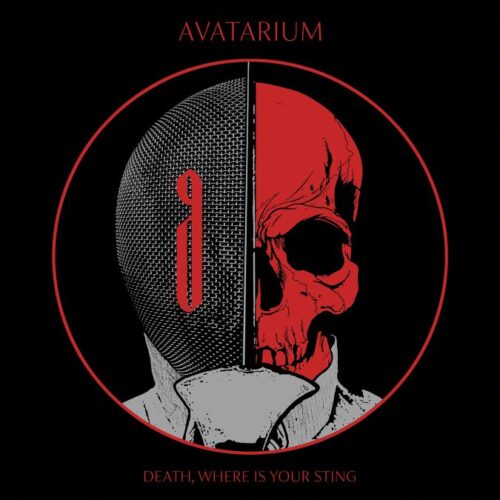 Review | Avatarium – Death, Where Is Your Sting
AFM Records
The first time I ever heard a song of Avatarium (,,Moonhorse'') I was fascinated by their style. Candlemass-boss/bass player and composer Leif Edling once again was the man with the initiative recruiting guitarist Marcus Jidell and when singer Jennie-Ann Smith joined the puzzle started to fall into place. Jennie-Ann turned out to be the perfect singer for the adventurous doom metal-based music of Avatarium. Leif Edling later on did a few steps back. Due to health reasons, he did no longer tour with the band but he kept writing songs for the group, although Marcus and Jennie-Ann slowly but surely also took a bigger role in the creative process which led to four beautiful albums and a live-DVD.
TWO YEARS IN THE MAKING
The fifth studio-opus 'Death, Where Is Your Sting' is the first one for new record company AFM Records and also the first one where Jennie-Ann Smith has written all the lyrics. The album has been about two years in the making, due to the pandemic, a line-up change, and in between the band released a live-DVD ('An Evening With Avatarium') via their own website.
The change in the group saw keyboardist Rickard Nilsson (who always impressed with his big Hammond B-3 contributions) make space for Daniel Karlsson who on 'Death, Where Is Your Sting' seems to have a more modest role in comparison with Nilsson. I am not sure if Leif Edling has been involved in the song writing here (there is a new Candlemass album coming in November by the way), but it is safe to say that these days Jidell and Smith are in full creative control of Avatarium.
ADVENTUROUS
From day one Avatarium has always been an adventurous group. Yes, they have been labelled as doom metal, but they are so much more than that. Jidell as producer has inspired the band to integrate influences of other genres in the music and that is more than ever the case here. Although the music is still heavy and doomy, there is also room for flirts with progressive rock and even some pop while the lyrics that Jennie-Ann Smith penned this time all by herself are a mix between mystery, fantasy, reality and even religion. She can be a storyteller but with a sharp eye for actual topics as well. This is certainly not a band that is in the habit of repeating themselves.
They are always looking for new horizons within their self-created musical boundaries. The music can be floating, hallucinating, moody, haunting, acoustic or just plain heavy with Jidell creating beautiful guitar acrobatics (the solo on the track ,,Stockholm'' is of an hallucinating kind while on other songs he makes the guitar sound like a violin) all over the record (he certainly has not forgotten to put in the necessary heavy parts).
SIMILARITIES AND NEW DEVELOPMENTS
People that have followed the band in their ten years plus career will certainly hear some similarities with the first two albums but they will also be confronted with some new musical developments. What to think about ,,Psalm For The Living'' that is one of the songs where Avatarium touches new musical grounds. You could see the beginning of the song as a part where Jennie-Ann flirts with gospel while the song turns into a haunting but beautiful epic track. It is again proof that Avatarium is not standing still and is on the lookout for new horizons. On 'Death, Where Is Your Sting' another eight prime examples of their rich musical luggage are on display and each of them is a joy to hear. After ten years this band still manages to amaze me with their integrity, the desire for developing themselves and undisputed musicianship!
Release date: 21 October 2022