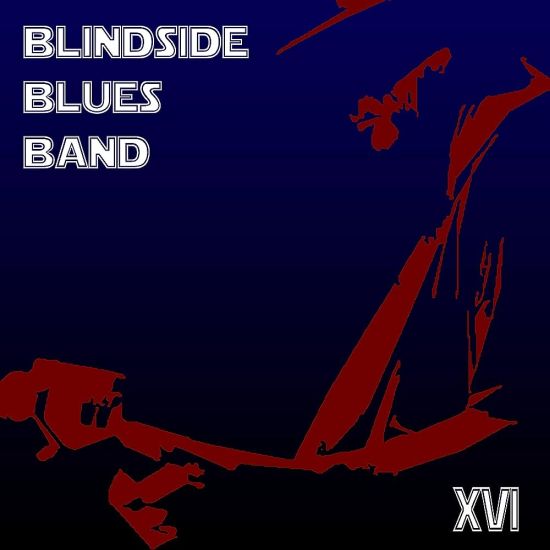 Review | Blindside Blues Band – XVI
JIB Machine Records
Guitarist/singer/composer/producer Mike Onesko has kept Blindside Blues Band alive for three decades now. Starting out on Mike Varney's Blues Bureau label in 1993 with the album 'Blindside Blues Band' it has been a steady journey for Onesko who also released three records under the banner of Mike Onesko's Guitar Army plus some solo-material. As the album title suggests Blindside Blues Band has built up an impressive CV.
A SIMPLE FORMULA
On 'XVI' Mike Onesko uses a simple formula that has been his trademark for so many years now. People might find it predictable perhaps but if you are a fan of guitar dominated blues rock there is simply no ignoring this artist and his band. Making use of the services of drummer Holden Szalek and bass player Eric Kennedy (both have been part of the band for a while now) Mike Onesko lays down the law on this eleven-track album.
As per usual he has involved a few other guitar slingers extraordinaire like Blindstone mastermind Martin Jespen Andersen (who will also be involved in an upcoming short Polish tour of the band), Jay Jesse Johnson and even Scotty Johnson (who was an original member of the group back in the day and has since then been on and off involved) has a guest spot on opening track ,,Shine On Through''. Further guests are the guitarists Addie Lee and Billy Morris, bassist Todd Chaisson and on vocals we find Mike's daughter Angelica Onesko who worked with the group before.
GUITAR MASTURBATION GALORE
Make no bones about it. If you like some bluesy based guitar masturbation galore I think 'XVI' is your album this month. With the exception of the acoustic based instrumental ,,Message Of The Ring'' (which in a certain way reminds me vaguely of UFO's ,,High Flyer'') Onesko and his crew and guests don't mind a juicy riff or two let alone the avalanche of solos that just dominate this record. Onesko basically does not let up. Sometimes the tempo slows down a bit like on the epic track ,,The Long Road'', but that gives 'XVI' some extra variation.
Mike's vocals are fitting with the material. He knows himself that he is no Glenn Hughes but he does bring it across nicely and quite fitting. My listening tips are: ,,The Long Road'', ,,Broken Man'', ,,Stand Up'', ,,Love Blind'' (a hurricane ride on the guitars) and ,,Better Days''. For albums like 'XVI' you can wake me at night as this is just my cup of tea. It is simple, it is from the heart and it f..king rocks like hell!
Release date: 8 September 2023