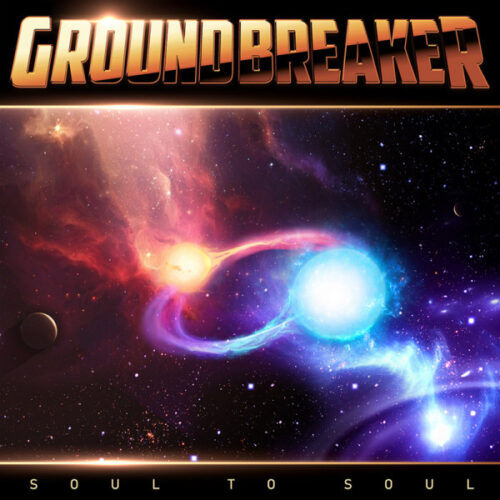 Review | Groundbreaker-Soul To Soul
Frontiers Music srl
He has been around for some four decades and counting. The now 61-year old singer/guitarist Steve Overland is the main man for UK-rockers FM but he has done so much more. Overland, Shadowman, Ozone and Lonerider, just a few bands and projects that Steve has been involved with and with some still is (a new Lonerider album is as far as I know more or less recorded). They say that when you get older you slow down a bit but Steve Overland is the exception to that rule.
ROBERT SALL
In 2018 the people in charge at the Frontiers label suggested to Steve a liaison with Work Of Art guitarist Robert Sall and house producer Alessandro Del Vecchio under the banner of Groundbreaker. The album was okay in my view but could not for the full hundred percent match the material of FM and Work Of Art. It does not come as a real surprise that this time for the new album 'Soul To Soul' a team of Swedish/Italian song writers including Seventh Crystal's Kristian Fyhr and Lionville's Stefano Lionetti have been added to the mix in the writing department (this time there is no involvement by Sall it seems) while also a bunch of Swedish musicians were used to fill in the instrumental parts, with Del Vecchio contributing keyboards and production.
TAILOR MADE
Does 'Soul To Soul' contain material that is in a way challenging for Overland? I guess the jury might still be out on that as all songs are in a sort of familiar AOR/melodic rock style that sound tailor made for the superb vocals of Steve Overland. The most surprising song is a cover version of Michael Bolton's ,,Carrie'' and that already should say enough, shouldn't it? The twelve songs do not really provide any other surprises or any avenues that Steve Overland has not visited before.
I just do not see what Groundbreaker really adds to the CV of Steve Overland. He does a great job on this but it is not so much different than FM or Overland. More of the same? In a way yes…. But if you are in love with the voice of Steve Overland or a fanatic fan 'Soul To Soul' will be your thing as it is solid. For me this maybe was not a hundred percent necessary, although there are enough entertaining songs present.
Release date 12 November 2021