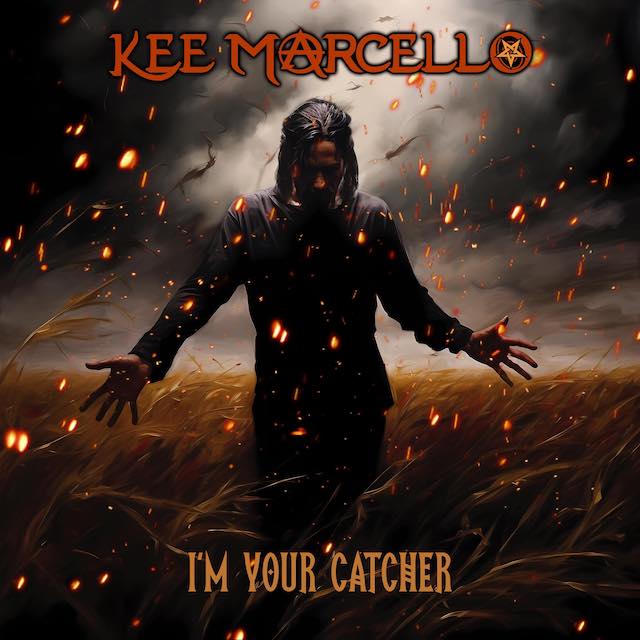 Review | Kee Marcello – I'm Your Catcher [single]
GEM Music AB
Europe was on their multi-platinum rise when their guitar player and songwriter jumped ship. The rise to fame halted, but with the addition of guitarist extraordinaire Kee Marcello of Easy Action, Europe found a more than 'just suitable' replacement, capable of writing memorable hooks and guitar-melodies. The result was the mega melodic hard rock gem `Out of this World' and subsequent `Prisoners in Paradise'. Especially the first landed in my 'all-time favorites' playlist and remained there since. With the band disbanding and later reuniting in their founding form, Kee Marcello embarked on a journey on his own. 
RED FUN
Reuniting with former bandmate v. Gerber delivering one album as Red Fun, Kee soon released his first solo album `Shine On' as well as lending his skills and talents to a wide array of genre greats. It wasn't until 2003 before he resurfaced with his K2 project, followed by 3 more solo offerings and his return to the fold with Kee of Hearts. It is this album and promo-tour reinstating Marcello as dominant factor in my playlists. FFW 6 years plus one more album-release with the underrated `Out of This World' together with Tommy Heart (Fair Warning, V2) and we see Kee reporting back with a hammer track!
TRADEMARK KEE MARCELLO
,,I'm Your Catcher" is a tune build around a strong guitar and piano interplay. The melodies and guitar licks are piercing and mega-melodic, trademark Marcello, and the raining piano and keys build a wonderful atmosphere. The song is well produced and oozes a blend of 80s melodic rock and classic 80s rock, in both; song writing and overall tone. Not lacking the modern punch and twist, it enters with a strong Kansas-reminiscent short interplay of keys, guitar and strings over a proggy break. Hitting us with the melody, the song wells with emotion, while the vocal line build into a highly memorable bridge. The melody seems borrowed from the Katrina & The Waves Eurovision song contest hit ,,Love Shine a Light", but is transgresses in a modern and unique direction. Kee's vocals are strong and comfortable. Right amount of rasp and wail. A very powerful and intense delivery.
Gospel hums in towering Queen drama bring it into its empowering instrumentation taking us into this great and pleasant chorus. The guitar licks taking the front are phenomenal, opening to the pumped up and dramatized chorus once again, now with triplet vocal harmonies in Beatles-meets-Queen tenure belting out a sincere "…heal those scars", and Kee calling out crooning.
CLASSIC ROCK HISTORY
Piano swirls with more intensity and Kansas prog jagged breaks building momentum. The solo is absolutely astonishing. A melodic earworm right from his Europe songbook. Pitch perfect and landing deep, it builds piercing high for the dramatized grande finale that morphs the Beatles harmonies into Queen-like drama. Gigantic and pompous, without subduing the subtlety of Marcello's supportive content conveyed. "I'll be here right beside you when your world comes tumbling down", he cries out in soothing but powerful tone, making the song die out on a comforting note.
Following his previous hard rocking calling card ,,Black Halo Star" announcing his new album, ,,I'm Your Catcher' is a humbling melodic rock tune rooted deep in classic rock history while hitting like a modern fresh smash. It is insanely melodic and nesting, with enough drama and musical marksmanship to appeal to fans of Kee's discography and beyond.
Must listen!
Release date: 27 October 2023