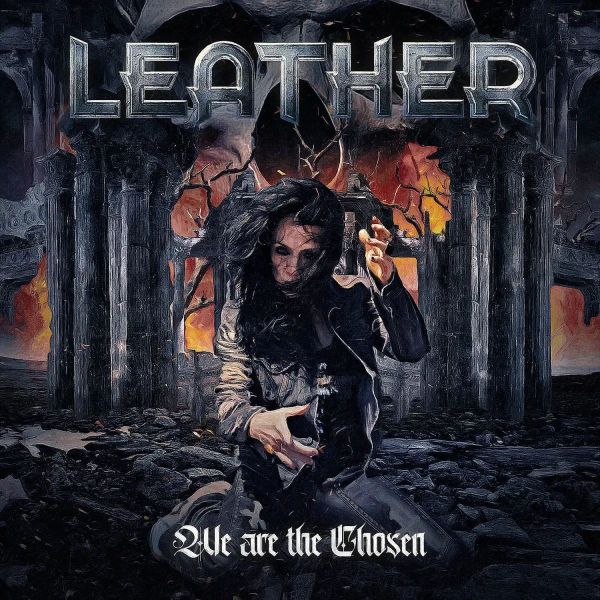 Review | Leather – We Are The Chosen
Steamhammer / SPV
Singer Leather Leone has been active since the eighties mainly as vocalist for David T. Chastain. She made more than a handful of albums with the guitarist and in 1989 released her first solo-CD 'Shock Waves'. After taking an extensive break from music she came back again working with Chastain but also as a solo-artiest with the album 'Leather II'.
ROUGH AS SAND PAPER
Those of you who are familiar with Leather's Chastain-period know that her voice is as rough as sandpaper, it is her trademark. It is good to hear that the voice still is intact on her third album that she wrote and recorded with guitarist Vinnie Tex. Recorded in Poland and with the help of two drummers and a keyboardist (whose role is very limited) Leather brings us ten songs that vary between heavy metal, speed metal and one or two more melodic rock efforts, including the ballad ,,Hallowed Ground'' where she basically tries out something new as her voice may not be for the full one hundred percent suited for a ballad. But she pulls it off as does Vinnie Tex with some gorgeous guitar work on this particular song.
HEAD BANGING GALORE
'We Are The Chosen' is an album for some head banging galore. Leather sticks reasonably close to her roots with fast paced songs, a lot of up-tempo shredding and riffing but here and there also some orchestration to add more 'touch' to the proceedings. It is typical eighties and nineties metal being executed with mucho gusto by Leather. Start and finish of the album (,,We Take Back Control'' and ,,The Glory In The End'') are pure speed/power metal and the rest is a bit in between that. Maybe a bit old-fashioned and maybe also one dimensional at times but Leather is clearly in her element and like a fish in its natural environment. She knows how to rock and does not give a damn about trends and advanced production techniques.
'We Are The Chosen' is a straight in your face heavy metal album and no prisoners are taken. If you like her older work (solo as well as with Chastain), you'll be delighted to hear this. It is nothing new, it is not super original either but it kicks major ass! And in metal that is the main goal achieved!
Release date : 25 November 2022
About
American vocalist, lyricist and active since the 1980s. She is known as The Voice of metal project Chastain and as a solo artist.
Genre
Metal, Heavy Metal
Website
https://www.leatherleone.com/
Social
Tags