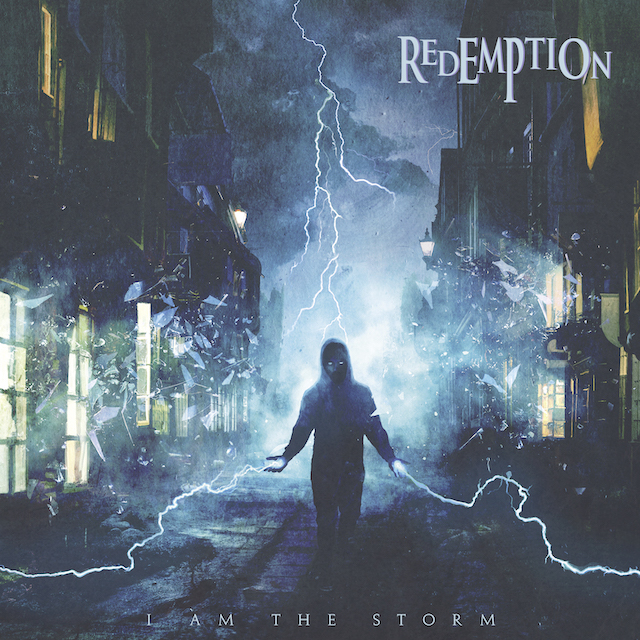 Review | Redemption – I Am The Storm
AFM Records
Unfortunately even after seven great progressive metal albums, Redemption is still a very underrated band and hidden musical gem. 'I Am The Storm' is their eighth studio album and on five other albums we could enjoy the fabulous voice of no one less than Ray Alder (Fates Warning), but now it is the awesome throat of Tom Englund (Evergrey) that gives me shivers down my spine.
GEMS
Absolute highlights and prog metal gems here are the two long tracks, being: ,,Action At A Distance" (fourteen beautiful minutes long) and ,,All This Time (And Not Enough)" (clocking over twelve minutes). ,,Action At A Distance" is probably one of the best prog metal songs I have heard in a long time, featuring emotional and melancholic vocals, fast melodic, shredding guitar solos – check out the awesome solo of Nick van Dyk at the six minutes mark – and in the middle of the song beautiful and huge orchestration, making this track truly bombastic. ,,All This Time (And Not Enough)'' is another milestone, a very diverse song which is hard, but also melodic and it combines power metal with melodic metal and even progressive rock elements.
COVERS
Redemption certainly proves with 'I Am The Storm' to be one of the best progressive metal bands of this moment and I really hope that this will finally be a sort of breakthrough album for this amazing band. However, the two covers – as you probably know by now I hate covers – ,,Turn It On Again" (Genesis) and ,,Red Rain" (Peter Gabriel) are utterly superfluous for me. I would rather have liked two more new Redemption songs instead, but there is always something to nag about…. Right?  
'I Am The Storm' is the first prog metal highlight of the year 2023 and I hope that more albums like this one will follow. Looking forward to hear/see Redemption live on stage in the near future! Listening tip: ,,Action At A Distance" at maximum volume of course!!
Release date: 17 March 2023