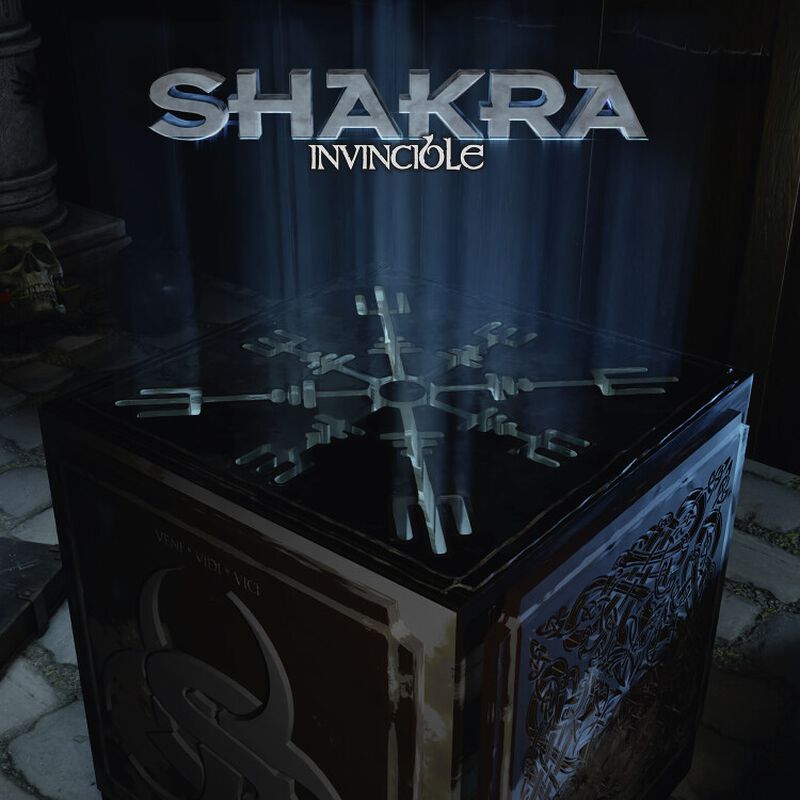 Review | Shakra – Invincible
AFM Records
Shakra is as reliable as a Swiss watch. They provide a regular beat; they have a certain style and do not deviate too much from that. You know what you get when you hear them and still despite being a touch predictable, they manage to impress album after album. That is a fact.
MAD WORLD
When the band released the album 'Mad World' in 2020 they did not know that the world would turn mad indeed. Not so much because of the album, but because that shitty virus changed the world into a real madhouse. Playing havoc with humanity and playing havoc with the plans the band had. No touring. No nothing. 'Mad World' obviously found its way to the fanbase but that important ingredient to promote a release to the fullest was taken away. Still, the musicians accepted that and started writing tracks for the current release 'Invincible'.
MUSCLE AND MELODY
A few spins of 'Invincible; make perfectly clear that yet again Shakra has found the right balance between muscle and melody. Singer Mark Fox and lead guitarist Thom Blunier really steal the show here. Fox sounds more aggressive than ever before while Blunier stuns with several remarkable solos. The duo is backed by rhythm guitarist Thomas Muster, drummer Roger Tanner and bass player Cyril Montavon for an all-out power rock experience. Several songs start of quite 'easy' but quickly turn into powerful melodic metal songs, loaded with aggression and exciting musicianship. Okay, it is not that the band has reinvented itself but power explosions like ,,As Long As I'm Alive'', ,,Walls Of Hate'', ,,On The Wild Side'', ,,Devil Left Hell'', ,,The Way It Is'', ,,House Of Rock'' and ,,Between The Lines'' really take this record to a different level.
COMPLETELY FOCUSSED
The band comes across as being completely focussed and armed with a cocky attitude. With ,,As I Lay Down To Sleep'' we encounter the necessary rock ballad that is also one of the ingredients the band brings to each album. Add to that a quite intensive and a knock your senseless sound and I dare to say that Shakra has produced their best effort since Mark Fox returned to the line-up some seven years ago.
One way or another the band has painted the perfect picture. Yes, yes, it is not super original perhaps if you are familiar with the musical history of the group. But that is not of so much importance as Shakra has never sounded more intense and more determined as they do here. And that is what I personally find the most important of all! The little brother of Krokus and Gotthard has finally become a big lad indeed.
Release date: 9 June 2023