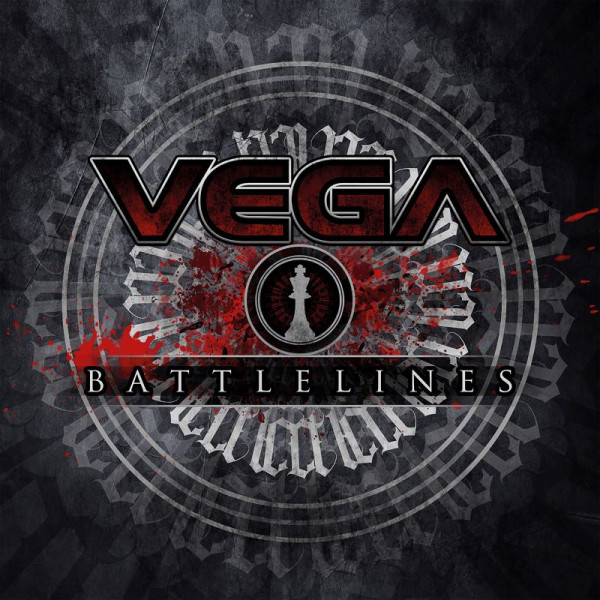 Review | Vega – Battlelines
Frontiers Music srl
Since their first album 'Kiss Of Life' that came out in 2009 UK rockers Vega have made an interesting musical journey. The first albums were pure AOR but with the record 'Only Human' the band around singer Nick Workman became slightly heavier and heavier on their following albums 'Grit Your Teeth' and 'Anarchy And Unity' (came out exactly two years ago).
SURPRISE CHANGE
Not long after the release of 'Anarchy And Unity' founding members James (keyboards) and Tom Martin (bass) who wrote the bulk of the material with Workman decided to leave the band. That came as a surprise change also because the band had undergone a transmission with new drummer Pete Newdeck and guitarist Billy Taylor entering the ranks before the recordings of 'Anarchy And Unity'. The Martin twins leaving must have had a reason. Vega recruited only a new bass player in Mart Trail and did not go for a new keyboardist. Most likely a decision directed by the fact that keyboards had a far smaller part in the new sound of the band that became and still is far more guitar driven. By the way, the Martin brothers recently joined Nitrate. A new and fourth Nitrate-record 'Feel The Heat' will be released on October 13 by Frontiers Records.
NEW WRITING PARTNERSHIP
After writing with the Martins for years a new writing partnership has been established between Nick Workman and Pete Newdeck, who is also a very experienced producer. Has that led to a very different sound for Vega? Not really, as 'Battlelines' is a logical continuation. Vega has always kept a keen eye on melody and that has not changed. Yep, the guitars rule the roost and the duo Taylor/Marcus Thurston have also added some twin guitar work on this record but the difference between this one and its predecessor is not as huge as people might have expected. With the tracks ,,33'S And 45'S'' and ,,Not Enough '' Vega still refer to some of their past work filled with gorgeous vocal melodies and a certain subtleness.
VEGA A MODERN SOUNDING HEAVY ROCK BAND
But 'Battlelines' also proves that Vega in 2023 is a modern sounding heavy rock band with plenty of interesting ingredients on board, like a singer with a style of his own and a sound that really should appeal to a very large and wide audience. Since their first album this band has cruised along very nicely and now with album number eight under their belt, they have moved with the times without losing their identity or grace. It is heavier, it rocks harder but underneath it all it is still Vega. As long as Nick Workman stays on board, I have nothing but faith in this group.
Release date: 8 September 2023