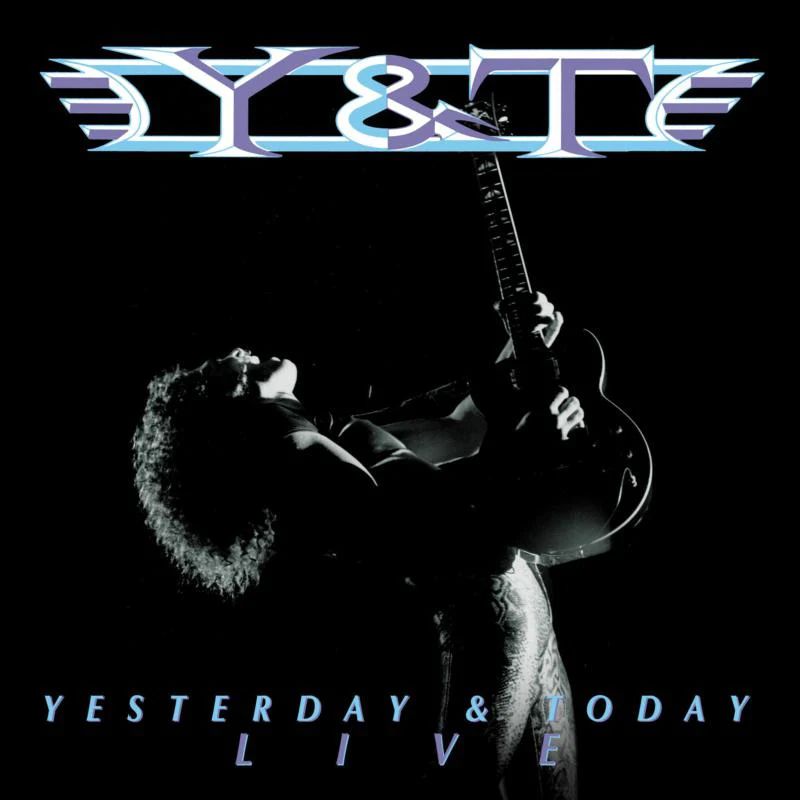 Review | Y & T – Yesterday & Today Live – Expanded Version
Metal Blade Records
This album came out somewhere in 1991 and at the time it marked the end of Y & T. We all know that the group reunited later and is still active now. But in December 1990 (when this album was recorded live) the end was near. Singer/guitarist Dave Meniketti, bassist Phil Kennemore (the only two original members), guitarist Stef Burns and drummer Jimmy DeGrasso felt that their record company Geffen did not give a damn about them anymore, hardly promoting their latest album 'Ten'.
By that time the band had tried to break into the US market with more commercial sounding albums like 'Contagious' and 'Down For The Count', records that were by far not as good as earlier work like 'Earthshaker', 'Black Tiger' and 'Mean Streak'. In Europe and Japan Y & T was a headlining act but in their own country things just did not work out as expected, leaving the band frustrated and at the end of their patience. And when Geffen refused to release any more singles of the 'Ten' album Dave Meniketti drew his conclusion. It was time to pull the plug.
EXPANDED VERSION
Some 30 plus years later Metal Blade re-releases an 'Expanded Version' of Yesterday & Today Live'. The original record contained 13 songs; the 2023 version has 15. The tracks ,,Earth Shaker'' and ,,Rescue Me'' have been added. I reviewed this album in that time for Aardschok magazine and found it hard to believe that this would be their swan song. Y & T had been so influential with for instance the 'Earthshaker' album that it was hard to imagine that this album would mark the end of a great 17 year career. The emotion was just dripping from the record at that time, it was a heartfelt and super intense captivating performance that the band laid down and more than three decades later the emotion is still there to feel.
The guitar work of Meniketti, his singing, the songs that were played (even some stuff from the very beginning such as ,,Struck Down''), the whole performance captured one more time the brilliance of the group. In a way it is nice to have those moments again, monumental tracks such as ,,Hurricane'', ,,I Believe In You'', ,,Rescue Me'', ,,Black Tiger'' and all those others, they have not lost their touch. For people that have missed it then here is your chance for a bit of rock history as it will be available again with some extra songs.
THE FUTURE OF Y & T
It has been a while since Y & T recorded a studio-album ('Facemelter' came out in 2010) or released some live material. During the years three members of the first line-up have passed away (Joey Alves, Phil Kennemore and Leonard Haze). Dave Meniketti himself has been battling with illness but he is keeping the fire burning with guitarist John Nymann, drummer Mike Vanderhule and bass player Aaron Leigh, so there is hopefully some sort of future for this iconic Bay Area formation. For the time being we will have to do with the 'Expanded Version' of 'Yesterday And Today Live', and believe me people, it is a monster of a record.
Release date: 9 June 2023