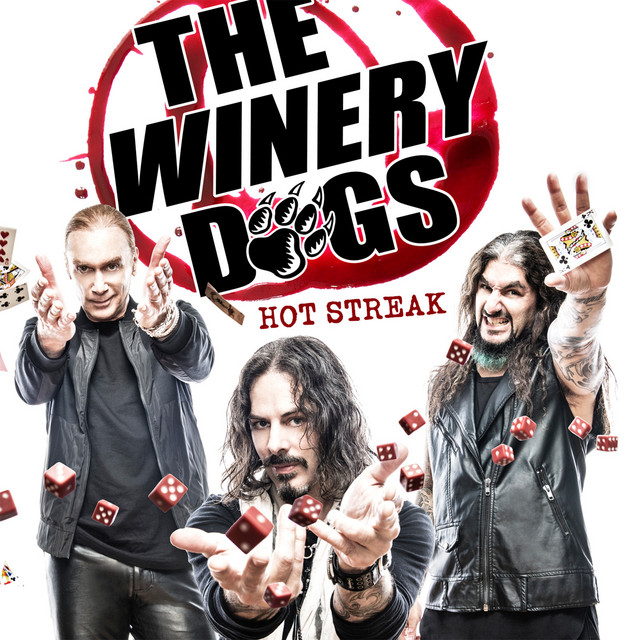 Review | The Winery Dogs – Hot Streak
Loud & Proud Records
This is the second studio release from this trio. What a trio it is! Mike Portnoy on drums, Billy Sheehan on bass and Richie Kotzen on vocals and guitar. Three seasoned players that have combined their talents in this group. In fact this is already their third release. They recorded the live CD/DVD 'Unleashed In Japan'. It seems that the boys will be touring Europe early next year. All three musicians have their own style. And each of them gets a lot of room to show that as well. But where a lot of so called 'super groups' went overboard and forgot about song writing, The Winery Dogs have done the opposite.
Sure, Sheehan bass is 'in your face', Portnoy hits everything he wants to hit and Kotzen is a brilliant guitarist and these days a good vocalist as well, but the guys stay within the boundary of the songs. There is no ego tripping, they operate as a unit playing melodic but feisty tracks. There is a lot of variety to be heard on 'Hot Streak' (heavy rock combined with a bit of funky guitar parts and a bit of soul in Richie's voice). There are some great tracks on this record like ,,The Lamb" (with a nice bass line), ,,Fire",  ,,War Machine" and the heavy title track.
All in all this band shows yet again that great musicians can give each other space to shine. The name of their current record company proclaims exactly what The Winery Dogs stands for.