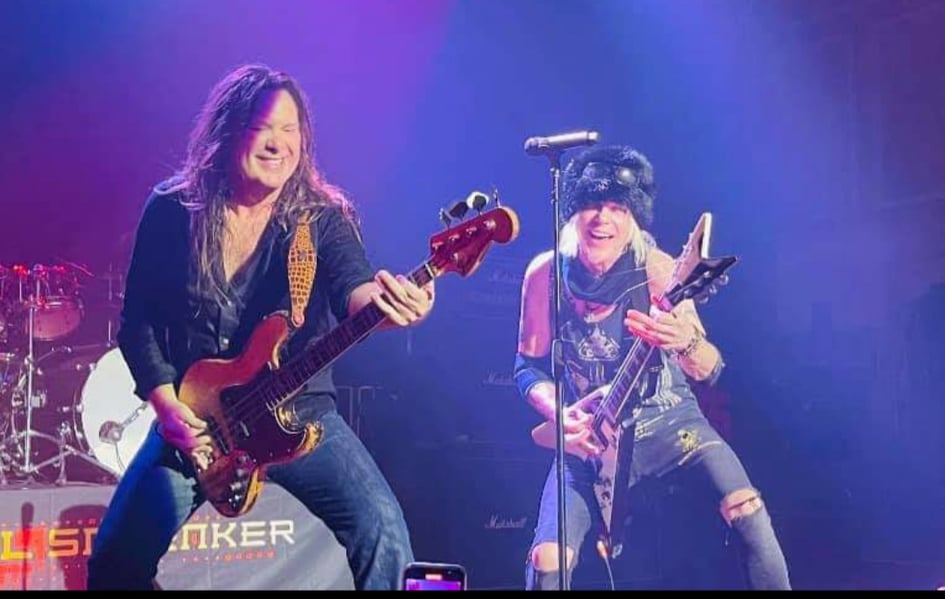 Interview | Dutch bass legend Barend Courbois
Living The Dream
Barend Courbois played more than 4.000 shows and has recorded on 60+ albums (and counting every month) over three decades and is only 54 years old. After being the bass player in German metal band Blind Guardian for years, he now is working with one of his idols, German guitar icon Michael Schenker. Reason enough for HeadBangers LifeStyle's Ron Willemsen to contact the man of the hour for an in-depth interview.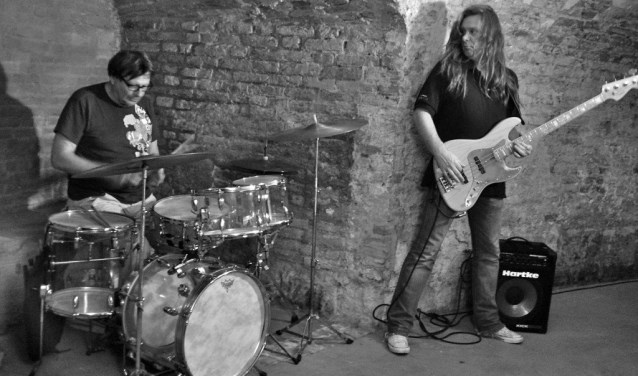 Barend, your dad is the world-famous celebrated jazz drummer Sir Pierre Courbois, how did he motivate you to also pursue a career in music…or did he?
,,Yeah, pops is one of the very last original Bebop/jazz drummers around [Born: 1940]. One of the very nice things about our lovely parents way of raising me and my sister, is that it doesn't matter what we do as long as we're happy doing it… that's the most important.''
THE EARLY DAYS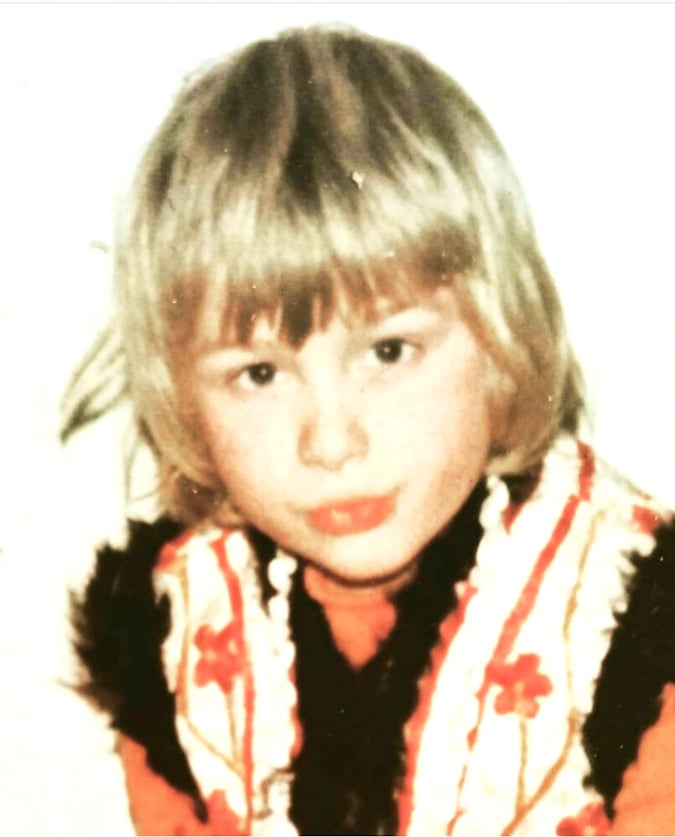 How old were you when you picked up an instrument?
,,I started bashing my dad's drum kit around the very young age of 4. Dad taught me all the 'rudiments' of the mighty drums, the nice thing is that I still use those percussive patterns between my left and right hand, especially during my funk slapping. I also played any kind of percussion instrument that laid around the house, but what most attracted me was the Indian tabla…I loved that (and still do) a lot. As a kid we happened to go on vacation to the very upper north of Scotland (relatives used to live there). Little me was totally into the Scottish Bagpipe…dad bought me one over there, so I played that for a couple of years…I love Celtic music (Thin Lizzy, Gary Moore).''
THE BASS GUITAR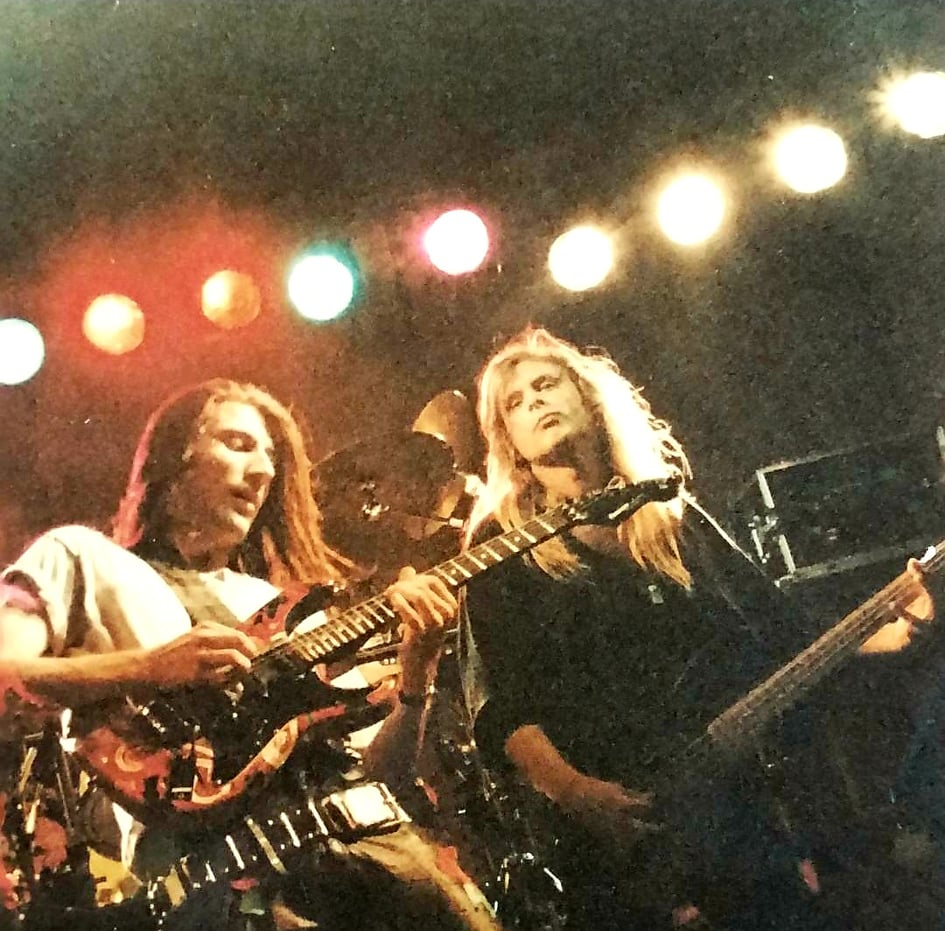 You could have picked any instrument, what attracted you to the bass guitar?
,,I studied drums let's say between my 4th and 1983 when I was 15. The very last drum thing I learnt myself was (Iron Maiden's) Nicko McBrain's ,,Where Eagles Dare'' drum intro. I became fascinated by the bass around my 8th year. From then on I locked myself up and studied like crazy, 6/7 hours a day (when all my buddies played football/soccer outside) and I tried to play Bach, Mozart, Ravel, jazz from Miles Davis, John Coltrane, Oscar Peterson, John McLauglin, Indian music like, for example, Ravi Shankar. Soul, funk, hard rock, early heavy metal.. you name it…day in day out.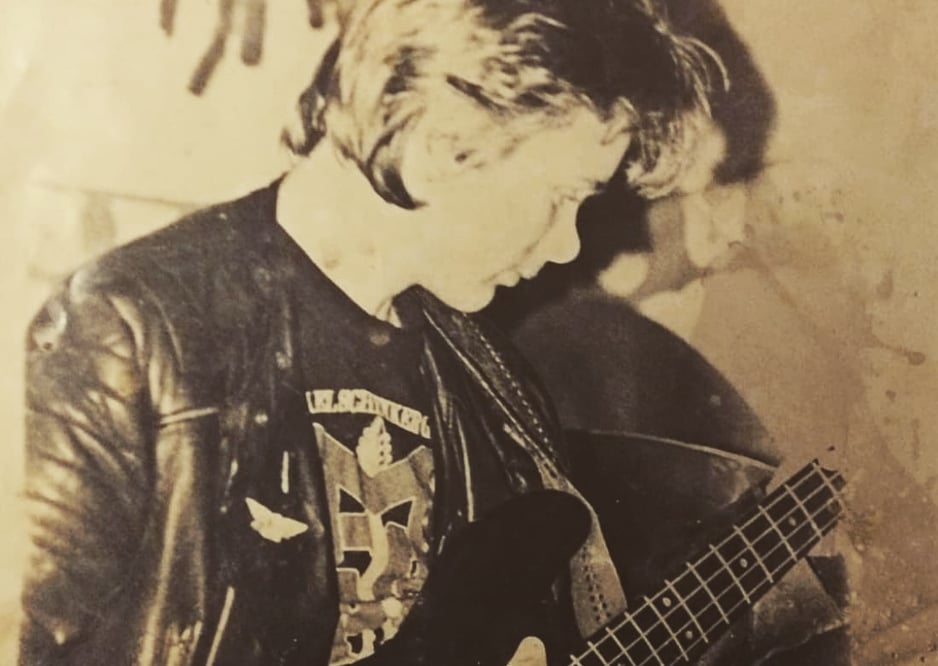 People never saw me without a bass. Coming back to the question why I chose the bass? Around that time I realised that I was never going to be better, or even as good on drums than my old man. But I learnt a lot from it and had a hell of a good time doing it!! It can be very handy because I think as a drummer, so I connect quickly with all the great drummers I play with!!…I know what they are thinking because I think the same."
You have played in almost too many bands to mention. Which ones stand out from your early career?
,,As we all know by now and for the people who don't know it I am going to tell it again: Jusso and Cyril Whistler started their musical career here on the famous Jazz Boat in Arnhem (NL) (with father Sir Pierre as the great teacher). We jammed the whole day, year in year out, our first concert was in '78 (I was 11, Jusso 12 and Cyril 10). In the late 80s we became a very successful ground-breaking instrumental trio with the logical name: 'Whistler/Courbois/Whistler'. We stopped in '93 for medical reasons…we got sick of each other, hahaha.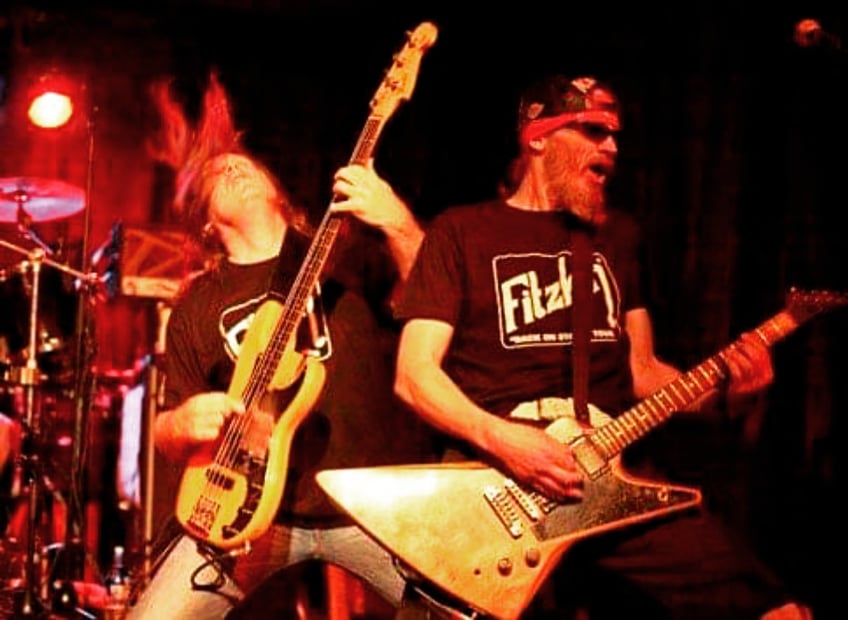 A couple of other very important bands in my early career were (the new wave of Dutch heavy metal) Fitzkin, I joined them in '82…lovely guys… as a kid I learned a lot about the Rock 'n Roll lifestyle (whatever that is) from my older homeboys! Hammerhead (Ian Parry, Wilko van Beek, Bert van de Watering), Barracuda, Monroe, Perfect Strangers (with lifetime friend ex-Vandenberg's drummer Jos Zoomer)…the list goes on and on."
VENGEANCE
You have been a member of Vengeance, for a long time THE rock band in The Netherlands. Your memories?
,,May 20th 1993 during my very last show with W.C.W (in the old 013 venue called 'Noorderligt' Tilburg, NL) I was introduced by mutual friends to the lovely Jan Somers. From the very first second, we became best friends (until the very last day, but that is another story). Jan was of course one of the guitar players in the mighty Vengeance. We played from '93 in too many bands and projects to mention (under which his 'Jan Somers band' and my very own 'Barend Courbois band').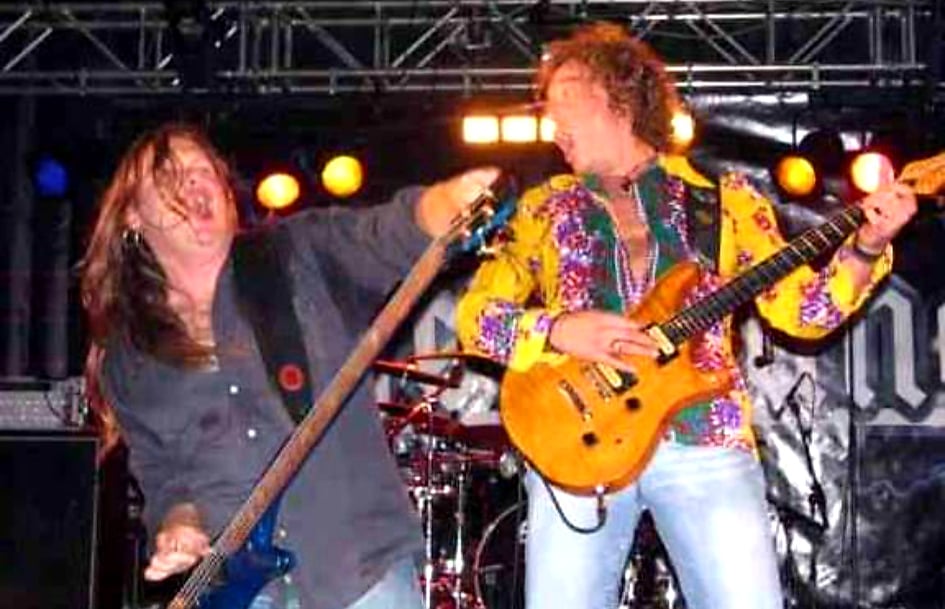 Around '96 Jan was asked for the big Vengeance reunion tour and album 'Back From Flight 19' and wanted me to join as well. Vengeance was one of my favourite Dutch hard rock bands ever but at that time I played my ass off with my good friend Bert Heerink (ex-Vandenberg singer). We were promoting the mega, mega hit single ,,Julie July'' [Top 10 in the Dutch charts] and played live 3 times a day for 3 years in a row!! I joined Vengeance anyway and loved every second of it with my heroes Leon Goewie [singer] and Peter 'Peer' Verschuren [guitarist]. In total I proudly toured Europe and recorded albums with them (in 100 different line-ups) between 1996/2001, 2005/2009, 2012/2014. That was a very important period in my life!!!"
TANK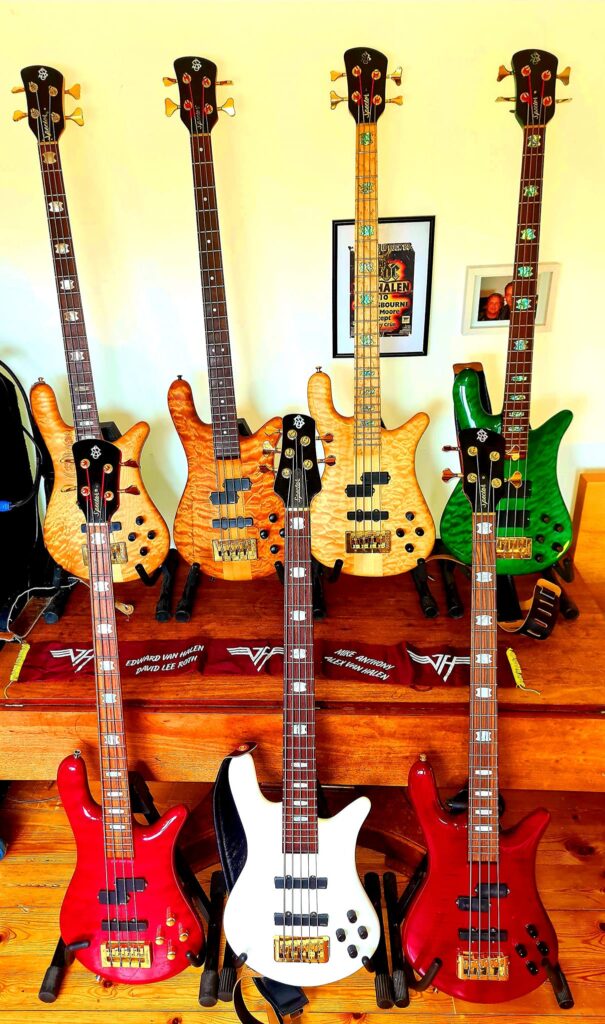 And then you became a member of UK metal band Tank. That was another cup of tea. Your memories of this band?
,,In 2012 Tank guitar player Mick Tucker phoned me. He'd just moved to The Netherlands and was looking for a badass bass player…I guess everybody was mentioning my name at that time. We instantly became friends for life. He asked if I could join them for a big South America tour. I just came off the road with Blind Guardian and had a month off, so after 2 days of rehearsals in Dortmund, Germany we flew to Brazil. It was great fun with the lads. Later, I recorded 'Valley of Tears' with them and we toured Europe. We also did the 70.000 tons of Metal cruise Miami/Jamaica in early 2015. I played one Blind Guardian headline show, one Tank show and gave one bass Masterclass a day, so I ran like crazy from one stage to the other…loved it.''
BLIND GUARDIAN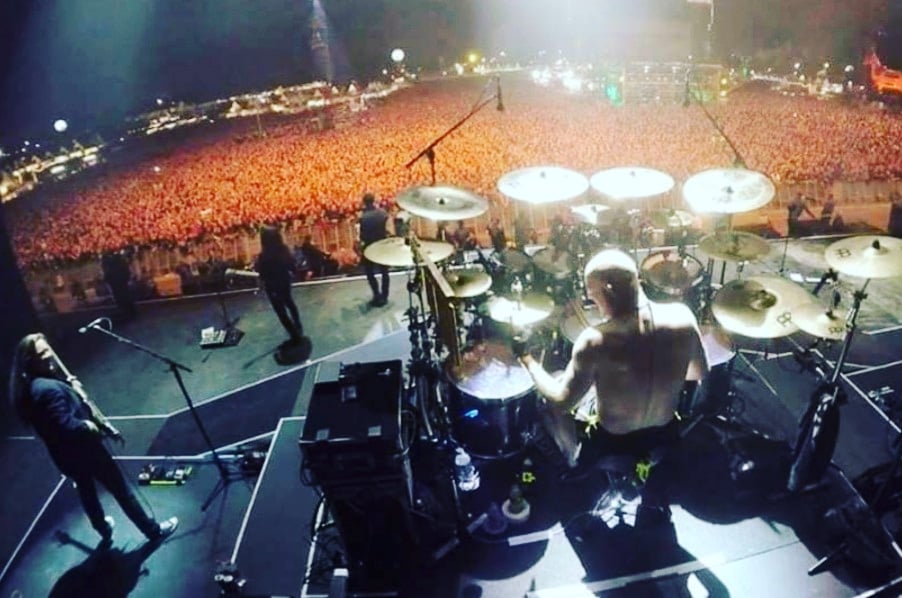 You mentioned Blind Guardian, you've been their bass player for 10 years [strangely their wiki page says 5 (2015-2020)] and toured the world with them? How did that happen?
,,The Blind Guardian story actually starts with guitarist Tamás Szekeres from Hungary. I recorded 4 albums with him in the early 90s. During the recordings I got along very well with producer Charlie Bauerfeind, and some 20 years later he did send me a friend request on Facebook. I replied of course and got the question: are you available for the upcoming 5/6 months. So, without auditioning or rehearsals, just a CD with their live set, I joined them within 10 days as a live session bass player for the last part of their huge 2010/2012 world tour. I remember the first show being December 12, 2011, at the 'Europa Arena', Karlsruhe Germany). We had a great time, and I played on quite a few of their studio and live albums and toured the world with them for 10 years.''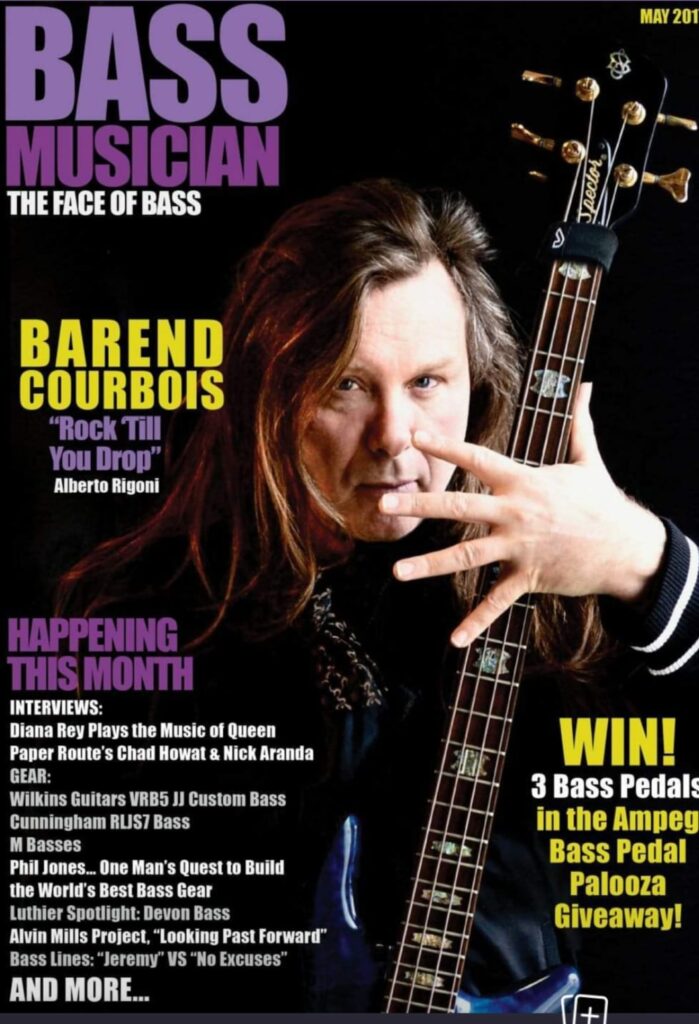 REPUTATION AS A SESSION PLAYER
On many occasions you backed famous, mainly American guitarists when they did come over to Europe to tour. Eric Gales, Michael Lee Firkins (2018) but also Vinny Appice's Mob Rules, and you played with Zakk Wylde, Walter Trout. Did this all happen by word of mouth, or did you have to apply for those jobs?
,,Over the years I built a reputation as a session musician who has got all the imaginable styles down. And as a happy, sweet, funny, well-mannered, supportive musician/showman…who doesn't need a lot of time to practice their material. I do not have bad moods in the morning, and even prepare the food if necessary for everybody at rehearsals.
My equipment/gear is always in top shape, you name it, the whole package works! I guess they all like to tour with me, and they, their managements or producers call me back for the next tour/album. You know that's the way to do it. Some of them even shed a tear when the tour or recordings are over…true story! I just love being on the road, a different city every day. Have been on the road doing concerts since I was a kid and I'll love it until the day I'll die.''
MICHAEL SCHENKER GROUP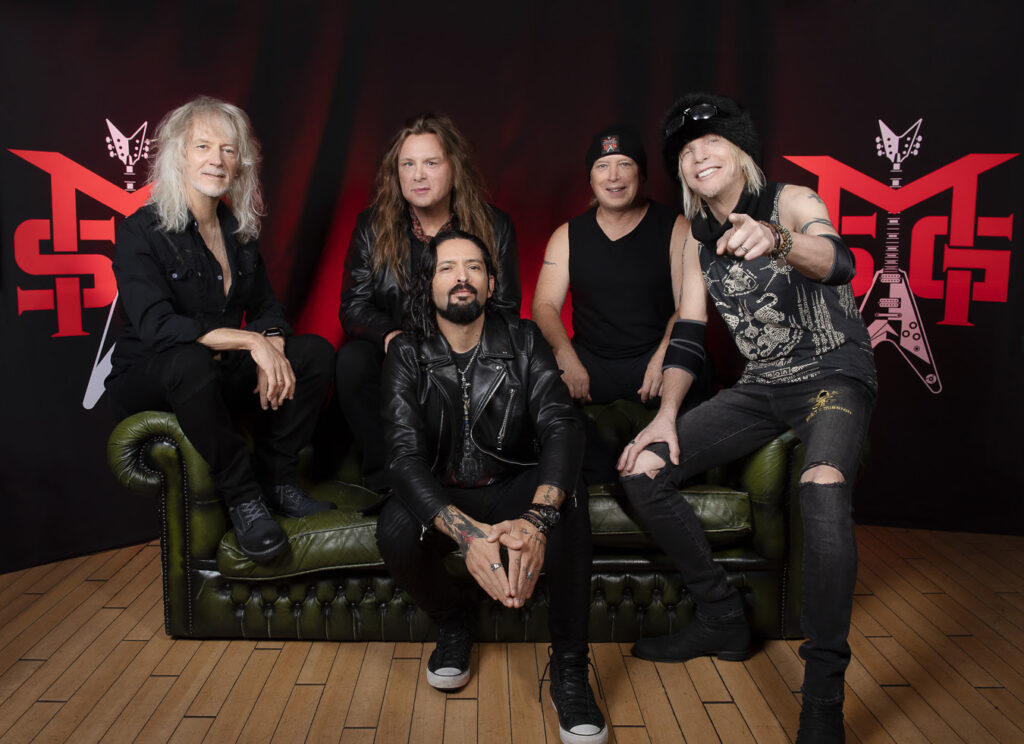 And suddenly you were a member of MSG, the Michael Schenker Group. How did that happen?
,,I received a call from my guitar playing, singing, producer buddy Michael Voss for MSG. Michael Voss and I have worked together since the early 90s. Whistler/Courbois/Whistler did some support shows for his band Mad Max in Germany, and we kept in contact all those years. I did Demon Drive, BISS, Casanova, White Lion, Bert Heerink, Wolfpakk, Gary Barden, Vengeance and many more for/or with him. So, for the last 10 years he has been Michael Schenker's producer as well. They were in need of a badass bass player, and I got the job. Man o man, I'm a huge UFO/MSG fan since God knows when. Of course, I could not combine it with my buddies of Blind Guardian…so I had to make a choice. The Krefelders understood it completely as for me it was a dream come true. They wished me luck. So, no hard feelings at all.
Except for some new MSG songs I already knew his whole repertoire note by note…. love it. Just after Schenker and his management had decided I was the new guy…I got an e- mail asking if I liked to play on his new album as well. Wow baby….hell yeah!!"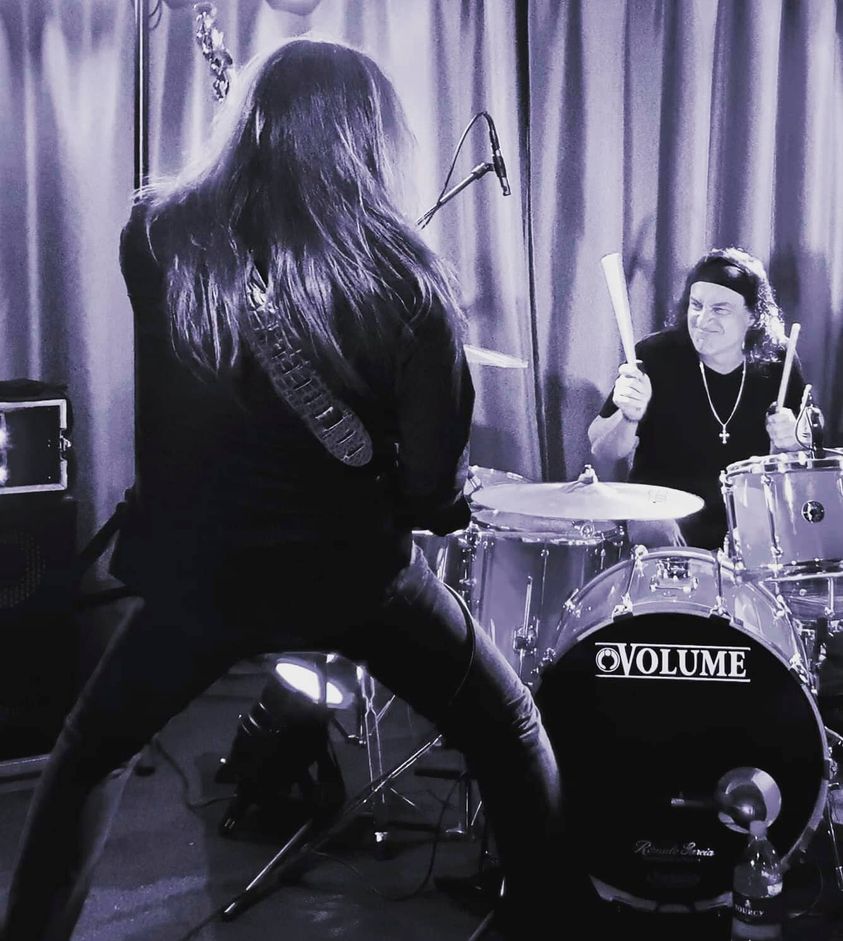 What do you think is the main reason that musicians come to you as their favourite bassist to play with?
,,Like I said before there is more than just playing good. You have to be an easy person to work with, and also a polite human being. Be helpful, bring good ideas to the table, don't be an ego tripping idiot.''
LIFE IS GOOD
You have played all over the world in the biggest halls, largest arenas and impressive festivals. Is it a dream come true?
,,It's funny, as a kid I used to study tour schedules from early Queen, Kiss, Van Halen, Iron Maiden… all the time. I knew the name from every arena or concert hall, even their capacity, in the cities those heroes played daily. So, I guess I did send positive vibes to somebody out there, year in year out. Now I have played in almost every city and country on my bucket list, amazing how that works. I have 10 more venues/festivals to go on my bucket list: 'Bimhouse'-Amsterdam [NL], Northsea Jazz festival [NL], 'Stadion Gelredome' in my hometown Arnhem [NL], 'Hammersmith Odeon'- London [UK], 'Donington Festival'- UK, 'Westfalen Halle'-Dortmund [Germany], 'Berci Arena'-Paris [Fr], 'Madison Square Garden'-New York [USA], 'Whisky A Gogo'- Los Angeles [USA] and the 'Budokan'- Tokyo [Japan]. I am a happy man so far. Life is good, you have to believe it!!''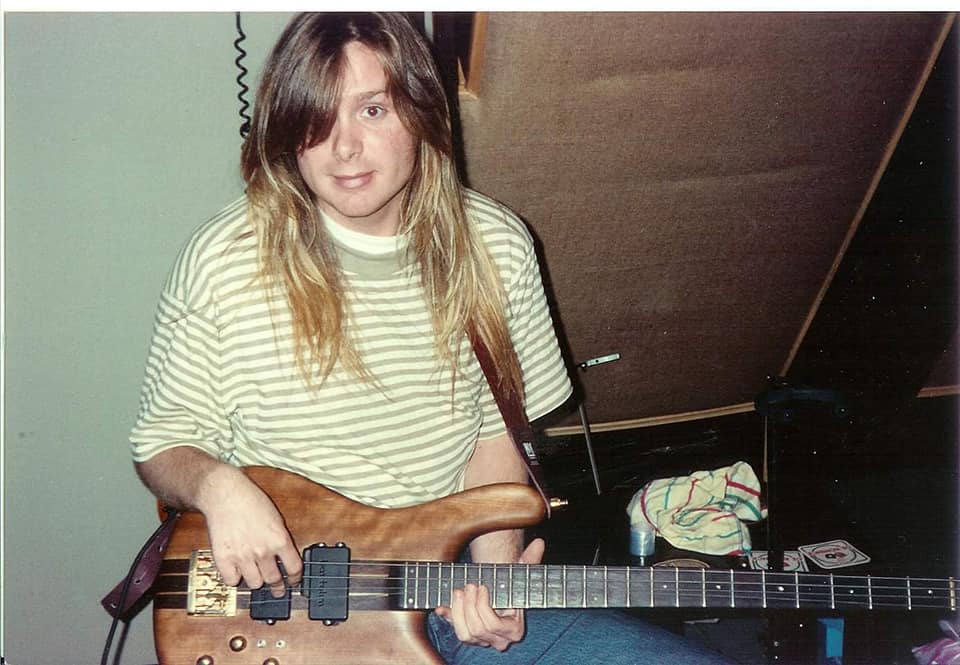 ADVICE
If a young kid comes up to you and tells you he/she wants to become a musician as well. What advice would you give?
,,A young aspiring musician? For example: I played my little ass off in Top 40 bands 3 to 4 times a week. We played the Stones, Beatles, Dire Straits, The Police you name it…. we did them all. That was 12 to 16 times a month….and Monday back to the classroom…puffs !! Now (even before the worldwide Covid shit) there is nowhere to play for those kids…so they hardly get any 'live experience'…that's too bad. A totally different situation to when I grew up. But keep on playing together. As many different musical styles, even if you don't like it, you always learn something from it, maybe you need it later in your career. And practice, practice, practice, man….never stop…no matter what anybody else says… f×ck it.''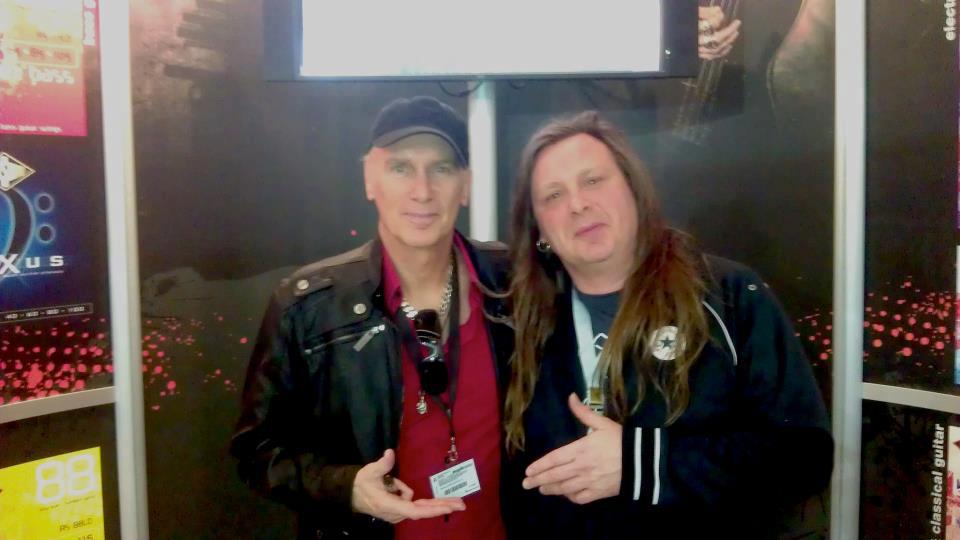 I spoke with Billy Sheehan some time ago, who is seen by many as the best bass player around, and he told me he still had to practice a lot to keep up with especially the younger generation. How is that for you? Do you practice a lot?
,,Billy is my big hero since his early Talas years. You know…there are a lot of Instagram 60 seconds bass players out there and I must say that a couple of years ago it had me worried a lot. Now I am back to what I always believed in… I have my style, Billy has his style, Geddy Lee, Steve Harris and Geezer have their style. That is enough…for this time on the planet you know. Plus, you can't please everybody. But it's good to watch the new kids, there a some badasses around, so stay focused…but stay true to your own style and that is what I do!''
WISHLIST
Is there still something on your wishlist? A musician who you'd like to play with maybe?
,,I have a few in the jazz and funk genre but if we stick to rock, I would love to play with Joe Satriani, Jeff Beck, Nuno Bettencourt, Alex Van Halen, Tommy Aldridge, Adrian Smith, John Sykes…just to name a few.''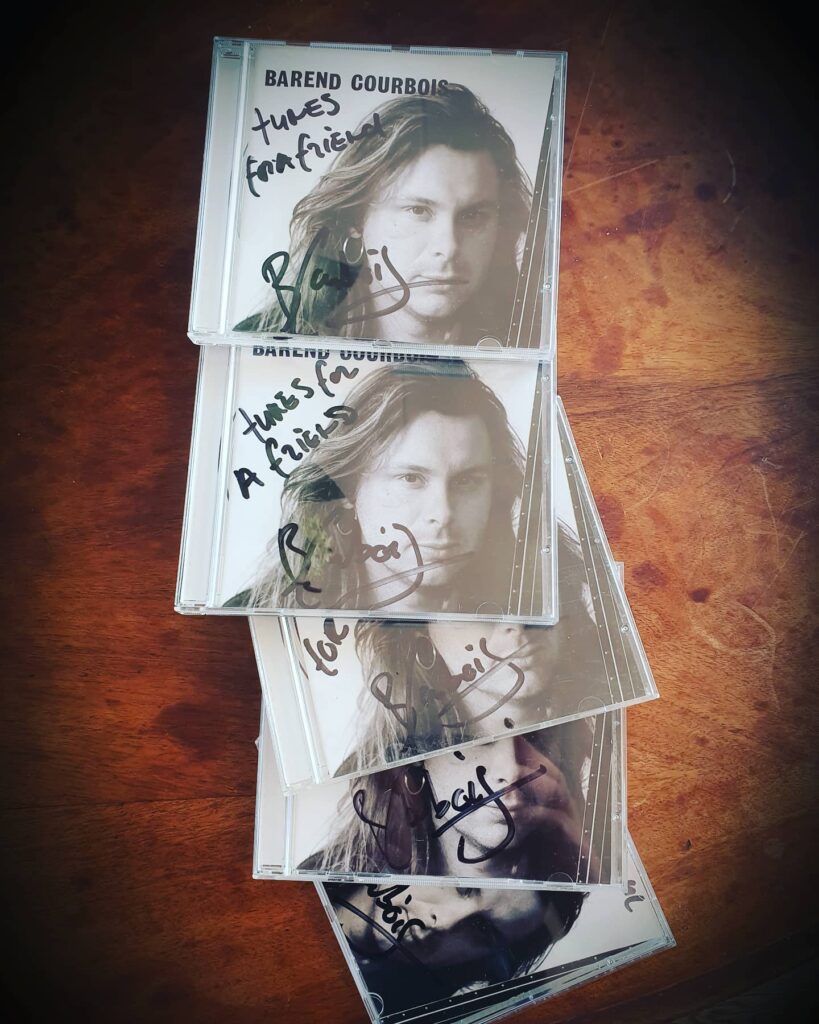 In 1996 you released a solo album 'Tunes For A Friend'. Any chance of a follow-up?
,,That was a very cool project with the likes of Jan Somers, Rene Merkelbach and dad Sir Pierre. In the years after that I recorded all kind of bits and pieces for original compositions and now I finally want to make a new solo cd. Myself on bass and rhythm guitar, my sweet buddy Timo Somers on lead guitar…and guest solos from some other guitar giants. After the European leg of the upcoming MSG tour I'm going to hit the studio and record this long overdue album…looking forward to that.''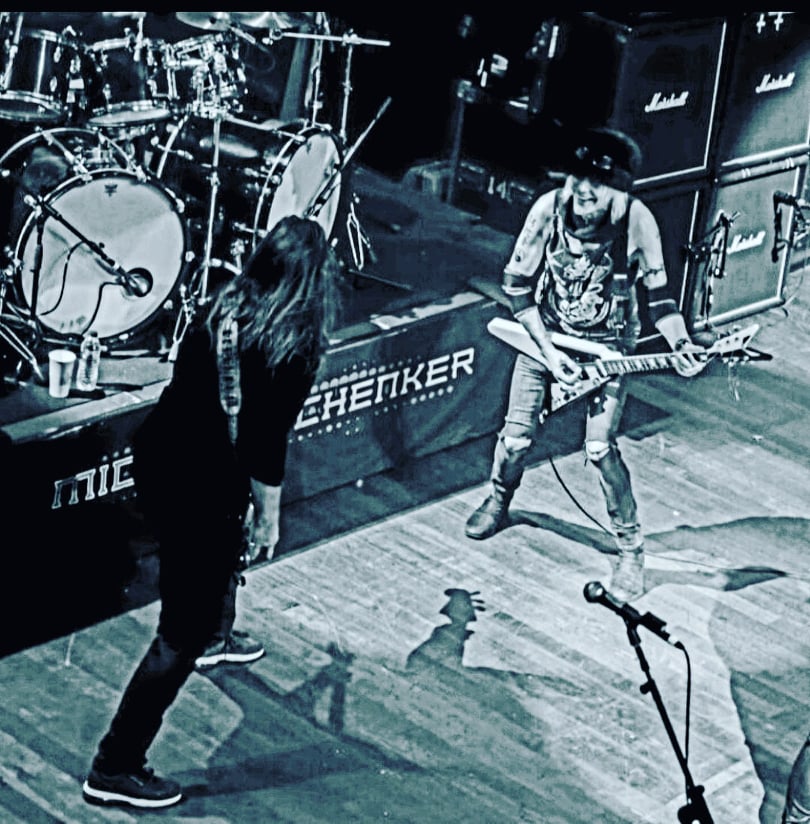 Photos supplied by Barend Courbois, taken from his Facebook page unless otherwise indicated