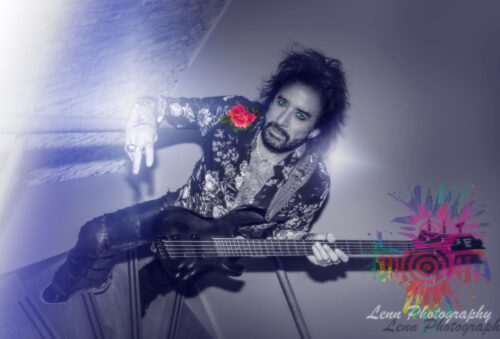 Interview | Marco Mendoza
Positivity Rules
Marco Mendoza has an impressive track record. He played with, amongst others, Bill Ward, Blue Murder, John Sykes, Thin Lizzy, Whitesnake, Journey, Dolores O'Riordan, Right Said Fred, SoulSirkus, Black Star Riders, Lynch Mob, Ted Nugent, Neal Schon, The Dead Daisies, Iconic and many more. The man lives and breathes music. Now he is building on his solo career again and released his fourth solo album 'New Direction' earlier this year. I had a Zoom meeting with this extremely sympathetic bass player, singer and song writer.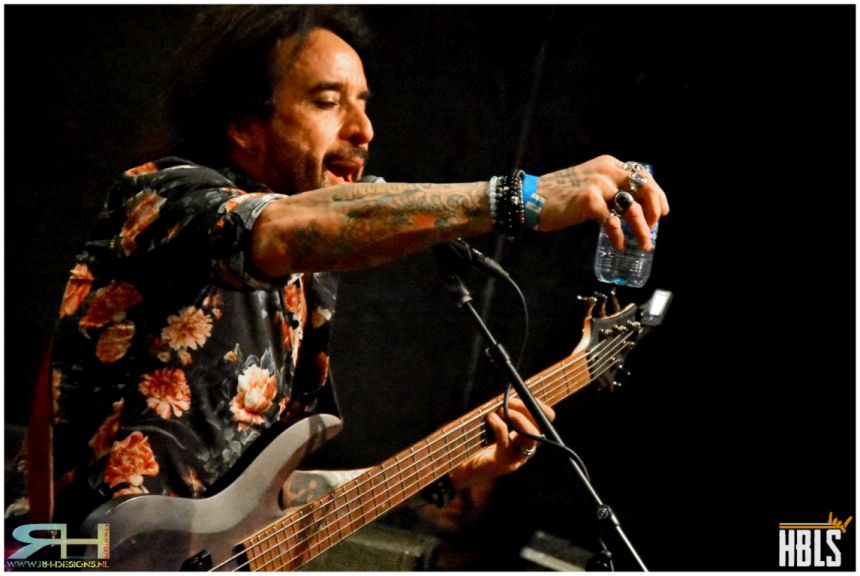 First of all Mendoza looks back on his extensive touring of the last year.
,,The idea was to plant some big time seeds hopefully to cultivate next year. Next year is what 2020 was supposed to do. Because 2019 was the first time that I really went out and paid attention to my solo stuff in a big way. The Daisies were looking for a new singer when Corabi left and in the meantime I was invited everywhere after 'Viva La Rock' because people dug that album. It was my third album but all of a sudden something hit the mark and I had so many dates with my solo stuff.
The label was happy and asked me if I wanted to pick up the option for a second album and I said yes. We started working on it in September 2019. For 2020 I had twice as many dates but obviously that fell apart. We finished the album last year but it wasn't until the beginning of 2022 that it was released.''
,,Journey put me in a different light"

– Marco Mendoza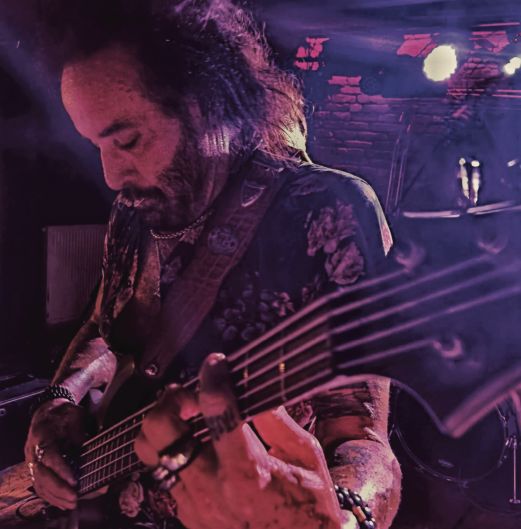 INTENSIVE TOURING
The moment it was possible you started touring again and never stopped. Was that to make up for lost time?
,,It actually looked like that, but the reality was that last year I was in Copenhagen trying to finish the album 'New Direction' which had another title at first, a working title 'Take It To The Limit'. I got a call from Neal Schon asking me if I could help them out with a few Journey shows. I did some dates with Journey and that kind of sparked the interest again, everywhere. Dates that were left over from 2020 started coming in for my solo shows, that's what happened. Journey put me in a different light obviously.
So when I finished the Journey dates we had a bunch of dates in the UK, France, Spain and all that. It started out with 12/15 dates and ended up 30 something, this was last year with the restrictions. It was pretty weird but I think it worked because I was one of the few international projects out there. We did very well and I got on the map on a bigger way announcing the new album creating a buzz. That album was released in March, and it seems like I'm touring forever. This tour is long, dates were added and we lost a few dates as well along the way.''
,,I just want to expose my music anywhere…''

– Marco Mendoza
It looks like you went for the lesser known venues?
,,What happened was that I initially was invited again for a convention in Liverpool. From there on it created a buzz. I started on March 25th and went for new markets. Call it B markets, C markets but for me that doesn't matter. I just want to expose my music anywhere, in new venues, and hopefully reach many new people. It is all really cool and there are a lot of guys who are dreaming of so many gigs.''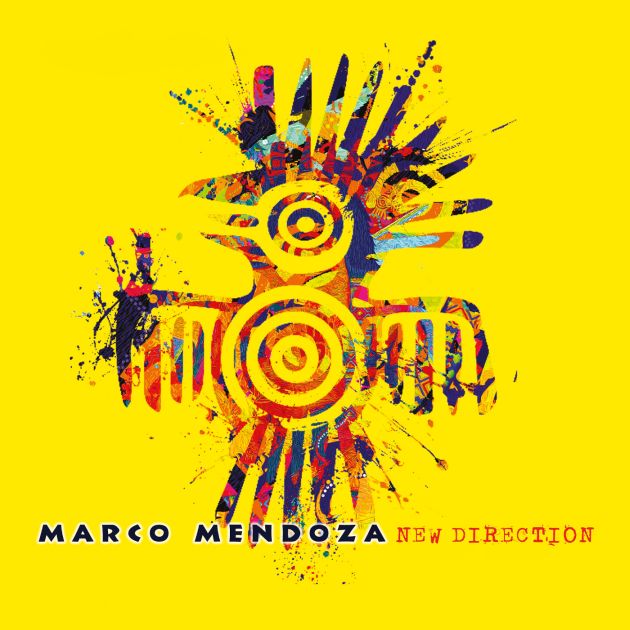 TEAMWORK
You started working on what became 'New Direction', and finished it last year. A lot of hurdles have been taken. How is it to sit on an album that finished a long time ago?
,,It wasn't really finished that long ago. In 2019 we had 60% of the album sketched out before Soren [Andersen] and I went touring. After that we did some more work and took a break because we were both exhausted. In February 2020 we got together to finish the album, but that obviously didn't happen. I fell sick and the pandemic hit shortly after that so I still had 15% of the vocals to do. I kept trying to fly to Copenhagen and finally managed to get there in June 2021.
After 3 days of work Soren got sick. Everything that could go wrong went wrong. We managed to finish the work with his partner Nick, who is also a great producer and song writer. After that I went home and started working with Journey, so all in all it was a long process. I didn't know if it was even being released this year. I saw a lot of tour dates and many were added, so the process was sped up. The response is over the top. I am happy with it.''
You worked with Soren Andersen. What makes you two such a great team?
,,We are cut from the same tree. We like the same type of music. Classic rock guys who love song writing, we're both Beatles fans and although he is younger than me his whole spirit, his whole being is about music. He's a brilliant guitar player, song writer, producer and engineer. He has it all. On top of it all he's a great human being. He was my first guitar player on my first solo album 'Live For Tomorrow' when we went out touring.''
,,I haven't forgotten it's a privilege to do what we do.''

– Marco Mendoza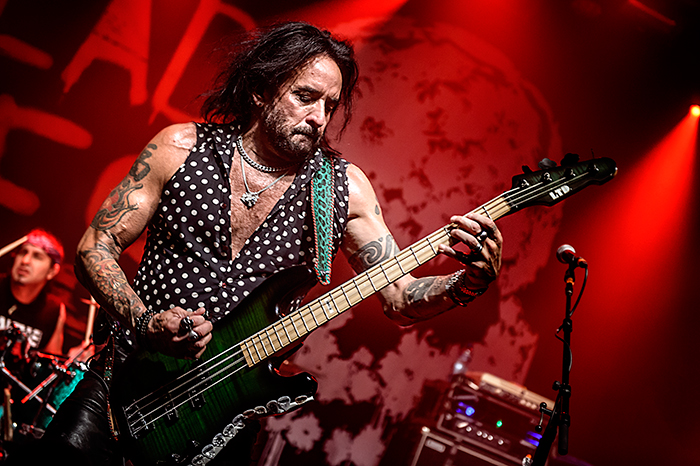 THE INSPIRATION
The album is very diverse, catchy with a positive vibe. Is that you?
,,I think that's me, very optimistic, positive and in order to survive this business you have to be. You have to be smart enough to don't let the bad stuff change you. In these dark times it is important to focus on the positive side of things. I want to be uplifted and not go home depressed. I'm old school, that's who I am, and Soren is as well. I haven't forgotten it's a privilege to do what we do.''
Where does the inspiration for the lyrics come from when your surroundings are not that positive. Do you have to dive deep in yourself?
,,Not really. The title track of 'Viva La Rock' was a song to put something negative into positive. People started saying that rock 'n roll was dead and I am a firm believer it isn't. On this album we have ,,Take It To The Limit'', a conversation phrase about going on, even beyond the limit and that stuck. ,,Scream And Shout'', letting it all out in the weekends. Most of it are simply topics from our conversations. He's great, we bounce of each other and some songs arise beyond our comprehension. ,,Can't Explain'', that's another song. I really believe that if you let it come, you are the channel, and put it in lyric. Nothing deep but simple, everyday situations and very recognizable.
We love the simplicity of the songs from the 70s. Three chords, four if you were lucky, lyrics about the simple things of life. Very accessible with melodies that stuck in your brain. I think that's the reason why the album is so well received. Nothing scientific. I love eclectic, surreal stuff but this is on an instinctual level. We had 21 ideas, broke that down to 15 and ended up with 10. I probably have two more albums of material, so we will see. The industry, the touring, it all changed so much. I'm enjoying every moment.''
,,If we don't swim against the current, the current will take us.''

– Marco Mendoza
Bands are cancelling tours but you keep on going.
,,Yes, but to be honest, it's difficult. Travelling has never been harder and I've been travelling for a long, long time. I fly a lot, and it's all about re-scheduling, delays. Promoters and venues complain about low advance ticket sales. If we don't swim against the current, the current will take us. So I'm swimming upstream cause I believe we have to do that. Live music is not going to go away. A shot of optimism, support the venues, the local artists, it's about the fans. That is what keeps us going, It's hard but I'm in it for the music. That is my motivation and I'm still here. Conditions may change but we keep moving forward.''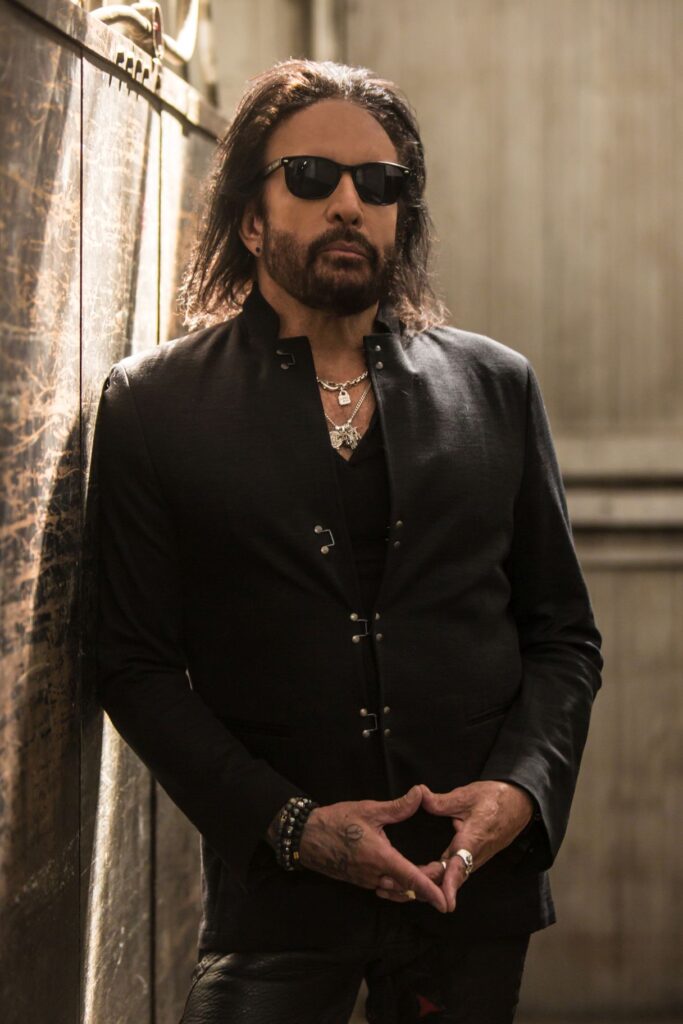 ICONIC
You are also involved in yet another so called super band on Frontiers: Iconic.
,,My relationship with Frontiers is great. Serafino [Perugino] and Mario [de Riso] talked me into doing my first solo album, so it is an ongoing thing. I did 'Smoke And Mirrors' with Lynch Mob. That one came out and disappeared. Too bad because I loved it. I did SoulSirkus with Deen Castronovo and later Virgil Donati, then I did two Journey albums. So through the years I've had a relationship with them. Hats off to them. Against all odds they are still standing there and are now one of the biggest indies.
They approached me with some ideas that for some reason never happened. Then they called saying they were doing a thing with Joel Hoekstra, Nathan James, Michael Sweet and Alessandro Del Vecchio, but didn't have a bass player and drummer so they asked me. I loved the songs, I love the guys and we signed as session players. We didn't have the right drummer and I suggested Tommy Aldridge so I called him. I didn't think anything of it, just one project, but all of a sudden they wanted a video. We shot the video, had so much fun and that was it. Now it is getting a lot of attention so we'll see what happens. I can see us doing a festival run.''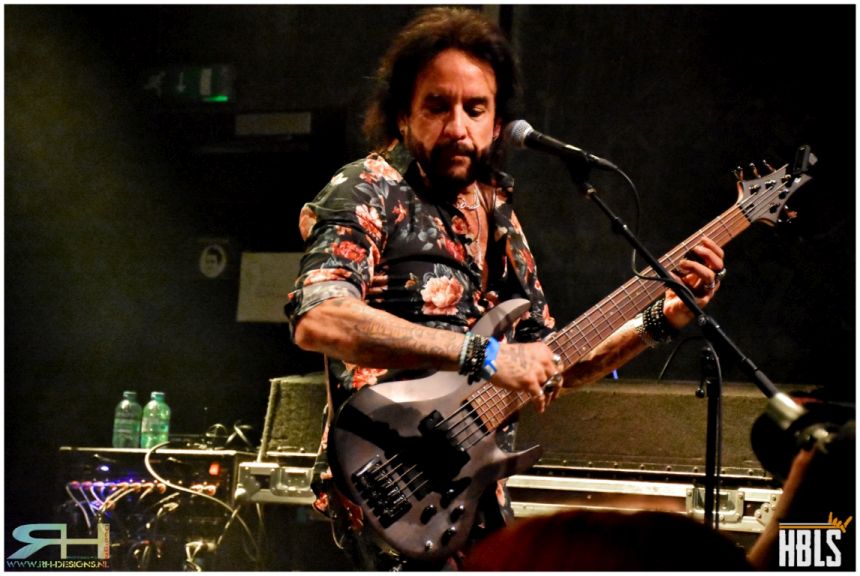 For next year the plans are not written in stone.
,,I don't know. There is a bit of interest of other entities and labels, nothing solid that I can announce. The idea is to lay back a bit. I have four albums: 'Live For Tomorrow', 'Casa Mendoza', 'Viva La Rock' and now 'New Direction' so there is a lot of music. It would be nice to give especially the first ones a second life, maybe shoot some more videos.
On the 1st album I have a lot of friends playing on it… big names, Doug Aldrich, Steve Lukather, Ted Nugent, Tommy Aldridge, Brian Tichy, my son Marco played some bass tracks and it is produced by Richie Kotzen. I feel it never had the exposure it deserved. I could maybe do a remix, I don't know. Hopefully I can do some festivals next year, making a package thing that involves my career, the bands I've played with. We are in the talking process. We'll see what happens.''
About
Marco Mendoza is a recording and touring artist and a true dynamic live performer. He can cover just about any musical style from jazz, fusion, world music, Latin groove to all out hard rock. He worked with big names like Journey, Whitesnake, Thin Lizzy, Ted Nugent and The Dead Daisies but Marco also works on a solo career.
Genre
Rock, Rock 'N Roll, Jazz, Fusion
Website
https://www.marcomendoza.com/
Social
Tags