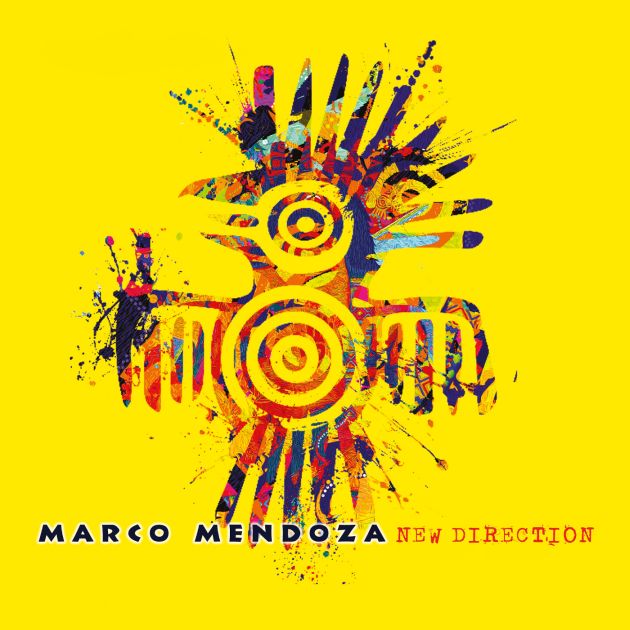 Review | Marco Mendoza – New Direction
Mighty Music
With a long career that has brought him spells with The Dead Daisies, Thin Lizzy, Whitesnake, Black Star Riders and Journey, while more recently he got involved with the super group Iconic, there is not much that bass player Marco Mendoza hasn't done in the rock world. Okay, he is a journey man chasing a dollar or two perhaps but when it comes to his own career Mendoza is not kidding around.
FOURTH SOLO RECORD
'New Direction' is his fourth solo record and his second where he collaborates with Danish guitarist/producer Soren Andersen after successfully completing the 2018 album 'Viva La Rock'. Helping out on drums are Pretty Maids basher Allan Tschicaja and Morten Hellborn while Gun-guitarist Tommy Gentry provided some spectacular solos. Not sure if the title 'New Direction' is so relevant, as the music that Marco Mendoza showcases on this record is more or less tapped from the same vein that provided 'Viva La Rock'.
Highly energetic most of the time, every now and then the foot gets taken off the gas pedal (,,Walk Next To You'' is a very decent ballad, although Mendoza's voice is not really cut out for this kind of material), it is all in all a satisfactory album, but to say that 'New Direction' is spectacular would be exaggerated. A few more memorable songs would have been welcome as now some tracks just wander by without leaving behind something that settles into your mind…
Release date: 16 September 2022
About
Marco Mendoza is a recording and touring artist and a true dynamic live performer. He can cover just about any musical style from jazz, fusion, world music, Latin groove to all out hard rock. He worked with big names like Journey, Whitesnake, Thin Lizzy, Ted Nugent and The Dead Daisies but Marco also works on a solo career.
Genre
Rock, Rock 'N Roll, Jazz, Fusion
Website
https://www.marcomendoza.com/
Social
Related links
Tags