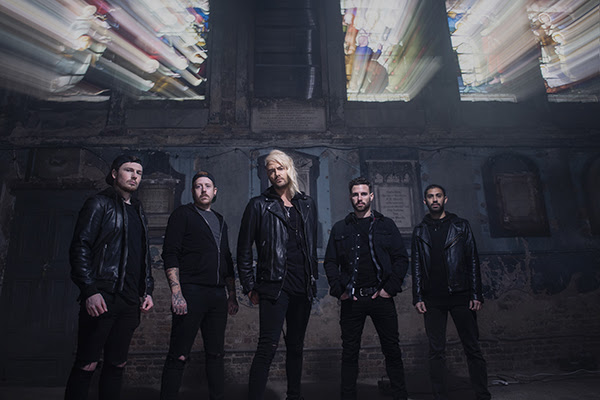 Interview | The Raven Age – Rock & Metal Match
The Raven Age, which is by the way one of the most awesome and brilliant band names ever, hailing from London, was formed in 2009 by guitar pickers George Harris (yes, indeed, the son of, you know who.) and Dan Wright. Eight years later this melodic hard rock band released their debut album 'Darkness Will Rise' which got raving (got it?) reviews indeed. Lead singer Michael Burrough left the band in 2018 and he was replaced by Matt James, whose awesome voice can be heard on the 2019 follow up album 'Conspiracy'.
Last year The Raven Age released 'Exile', a selection of tracks featuring 11 songs of which only two were brand new ones. The other tracks were 5 fan favourites from their second album and four more live recordings. As The Raven Age is about to start a new tour and they have released their third album recently it is about time to talk to one of the band members of The Raven Age again. As this interview was "executed" via mail the first two questions were answered by George Harris and the other one by vocalist Matt James, so here we go…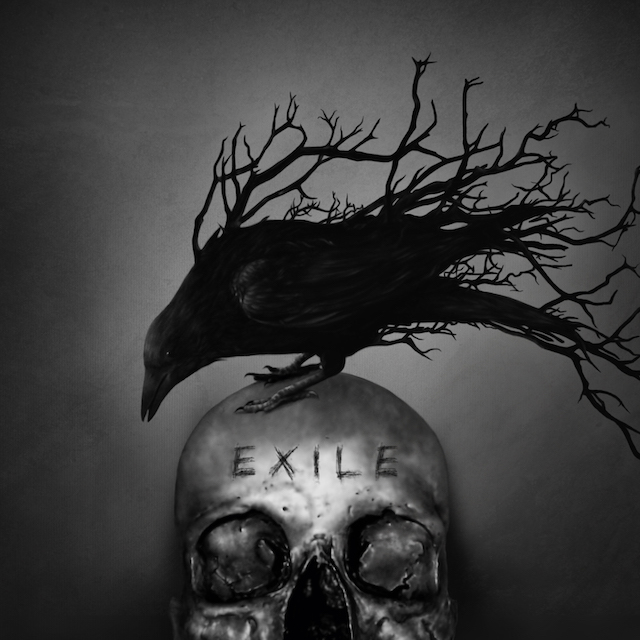 SOMETHING OLD AND SOMETHING NEW
The "new" album `Exile' only features two new songs. Why did you, no offense, not come up with an entire new album?
,,`Exile' was always planned to be an interim album. Something to keep us active and creative and to release something for our fans. We'd spoken about doing the relaxed alternate versions with orchestral parts thing for a while and just never had the time to focus on it properly. When the opportunity presented itself, we took it. The two new songs were added to the project to have something brand new and unheard going out to mix it up a bit.''
The frustration took over but there was nothing we could do about it.

Matt James
Is ,,No Man's Land'' about the global pandemic by the way?
,,It's not about the pandemic directly, but it was definitely written as a result of it. We'd just had our whole lives turned upside down and had no clue how long it was going to last or if we'd make it out the other side as a band. It felt to me like we were in a real state of limbo in our careers. We'd been solidly building up momentum and a good foundational fan base but not yet where we wanted to be. So, when it all came to a halt, the frustration really took over but there was nothing we could do about it."
,,Wait For Me" is a great new track, could you tell something about that one, who came up with the idea for that one and what is it about?
,,I came up with the concept for ,,Wait For Me'' from a poem with the same title. Its loosely based on a soldier during the second world war writing home asking his partner to wait for him until he returns. I loved the title and the concept and the song kind of steam rolled from there. When we started the `Exile' project It seemed to be a prefect contend."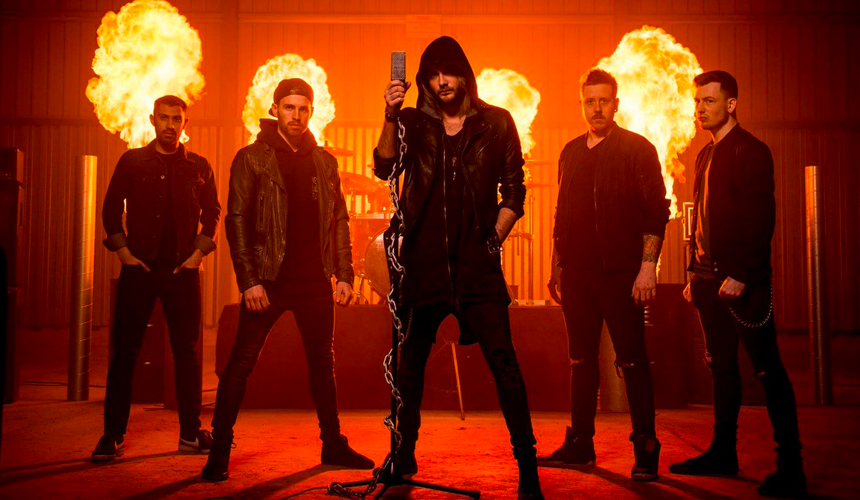 FEELING IN EXILE
Could you please tell me something more about the title of the album?
,,The album title came about our experience of the world at that time. It felt like we were in 'Exile'."
The older songs all got an acoustic treatment, whose idea was that and are you happy with the result?
,,From the beginning it was always the idea to do an acoustic album with our existing songs in-between. We also realized we couldn't put out an album without any new material, so that's the where ,,No Man's Land'' and ,,Wait For Me'' came in. We are really happy with the results! It has a nice live feel to it and it gave us the chance to try something new."
Who picked the live songs on this album and why these four ones?
,,It was basically decided by which songs would work best stripped back!"
What is your favorite track on `Exile'?
,,I personally love ,,Wait For Me'' and was very proud of the video we did for it. I loved doing ,,Behind The Mask'', as it was a song I would have loved to have sung the first time around."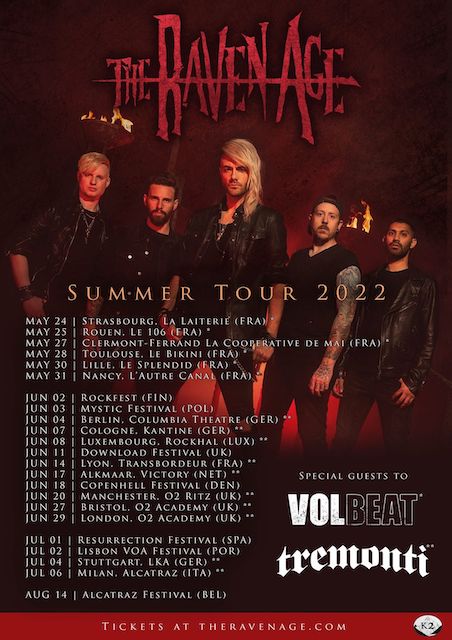 THE NEW GUY TOMMY GENTRY
A few weeks ago you announced an important change in line-up. Tell us something about it!
,,So, we have recently acquired the services of the extremely talented Mr Tommy Gentry. We parted on good terms with Tony and wish him all the best with his other band as a singer. We've known Tommy for years and there was never any doubt that he was the man for the job! He just fit right in and the guy is an unbelievable guitar player. We're very excited to show him off on the tour!"
Tell us about the upcoming summer tour, with shows as supporting act of Volbeat and Tremonti. Are you excited? And how do you describe the connection between your style and the style of both names?
,,We are so excited to be back on tour! Actually, we have toured with Tremonti before and have a great relationship with them. We have a wide style that seems to work with a variety of different acts. Which is why we can cross over with Rock and Metal bands."
The follow up to `Conspiracy' is basically done!

Matt James
What we can expect from you guys on stage?
,,We are always trying to expand our show and make it bigger and meaner every time we go out! This time will be no different and can't wait to be back on front of our fans!! There will certainly be some surprises…"
Any plans for a new album already?
,,Yes. Our new album, which will be the follow up to `Conspiracy', is basically done! We can't wait to get it out there and I really do believe its gonna turn some heads! Thanks so much for the questions!"
You are welcome, thanks for your answers and see you on tour.