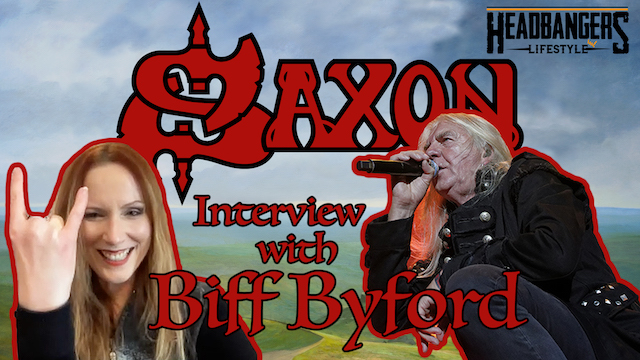 Video | Interview Biff Byford singer of Saxon
Never Surrender and Seize The Day
WATCH THE VIDEO HERE:
ABOUT THE INTERVIEW
In this online interview HeadBangers LifeStyle's Lilo talks with Biff Byford, singer of the New Wave Of British Heavy Metal Legend Saxon, about the upcoming studio album `Carpe Diem' [out 4 February 2022, via Silver Lining Music]. It is Saxon's 23rd studio album and it features 10 titanic tracks bristling with steel-clad riffery, great melodies, a heavy and dynamic sound and a rock solid performance. Saxon again worked with longtime producer Andy Sneap to get the job done and yes, the fans will be more than pleased with the end result.
Biff Byford also likes to share his thoughts on the Saxon cover album `Inspirations' that was released early 2021, the project Heavy Water he does together with his son Seb, the experience at the UK Bloodstock Festival last summer, Saxon's first gig in a long time and his outlook on life in general. Biff said that he always likes to stay busy and focused. In case the tour schedule for 2022 has to be postponed (again), the singer and his bandmates have a plan B ready.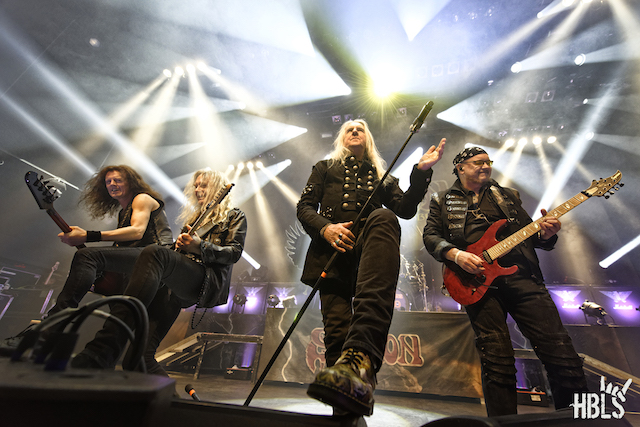 Credit bandphoto in video: Steph Byford
Credit Live Photos in video: Rob van Dalen for HeadBangers LifeStyle
About
Saxon were the leaders of the new wave of British heavy metal [NWOBHM] and are successfully active for over four decades now.
Photocredit: Steph Byford
Genre
heavy metal, new wave of British heavy metal
Website
https://www.saxon747.com/
Social
Tags