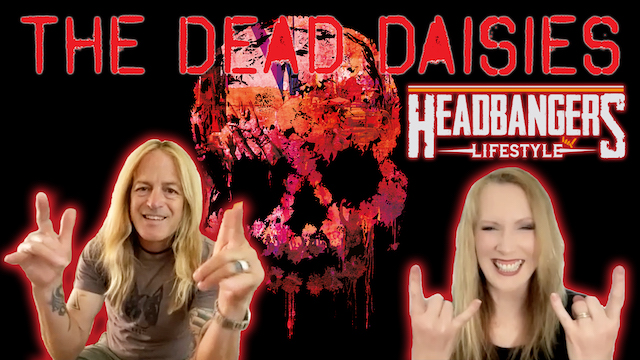 Video | Interview The Dead Daisies – guitarist Doug Aldrich
A Decade of No Bullshit Rock'N'Roll!!
Occasion: On August 18th, 2023, The Dead Daisies will release the `Best Of' album, marking their 10th anniversary.
WATCH THE INTERVIEW HERE:
Photo credit in the video: Live Photos by Dirk van den Heuvel of DCH-Photography for HeadBangers Lifestyle. Band photos by David Pear
ABOUT THE INTERVIEW WITH DOUG ALDRICH
In this online interview HeadBangers LifeStyle's Lilo has a chat with The Dead Daisies guitarist Doug Aldrich (Whitesnake/Dio). They talk about the upcoming `Best Of' album (which includes 2 previous unreleased tracks), the return of singer John Corabi and having new bass player Michael Devin (Whitesnake) in the game. Doug also tells why former singer/bass player Glenn Hughes left and bass player Marco Mendoza didn't return. What his personal highlights and Spinal Tap fun facts are and what makes The Dead Daisies such a great band to be with.
OFFICIAL PRESS RELEASE THE DEAD DAISIES
Ten years ago The Dead Daisies burst onto the music scene with a mission to gather some of the finest musicians in the world and simply put, play some good old fashioned, no bullshit Rock'N'Roll!!
After a decade of recording and touring the planet, there have been some incredible one-offs and special highlights including sharing stages with some of the world's biggest Rock bands.
To mark this milestone, a collection of songs from six of the band's previous studio albums have been chosen. The upcoming "Best Of" Album release will include some of the collectives' favourite tracks and others that have become a staple part of every Daisies Touring Set List. We hope they're your favourites as well ….
Two previously unreleased tracks from the last recording session are also included. It will be available on double CD & Vinyl on August 18th.
Pre order your copy, starting June 2nd HERE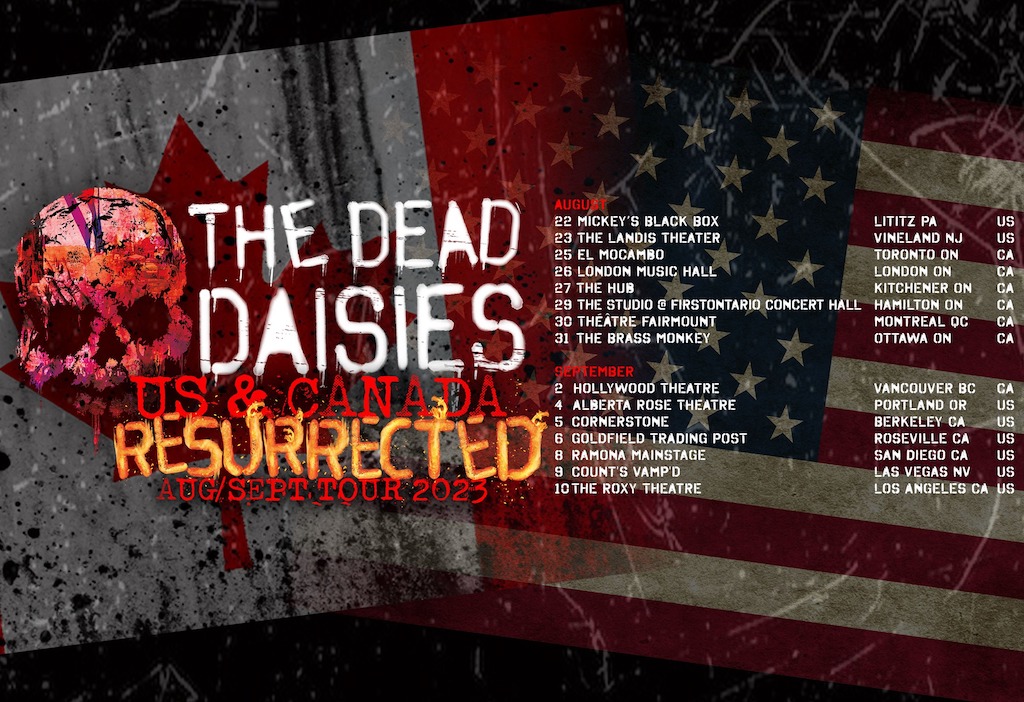 BEST OF – THE TOUR
To celebrate a Decade of Rock, the band will kick off touring in late August with some dates in Canada and the USA. Late October will see The Daisies head back to Japan followed by dates in the EU throughout November and December.
Returning to the line-up for this tour is the incomparable front man John Corabi. He joins his mates Doug Aldrich, David Lowy, and Brian Tichy with renowned bass player Michael Devin (of Whitesnake fame) joining the band for the first time.
"It's been an amazing decade with The Daisies! We've rocked out with some of the best in the business, toured the globe, released eight albums and are thrilled to be showcasing the body of work from over the last decade with our upcoming "Best Of" Album release and tour. I'm excited to be welcoming John Corabi back to the band. Can't wait to get back on the road again in 2023 to perform for our fans!" – David Lowy
When they say turn it up to eleven you need the right rig backing you. The Dead Daisies are thrilled to be powering up with Blackstar Amplification to blast out their best in 2023! Stay tuned for some exciting exploits being masterminded together!
It's been an amazing ride so far with a HUGE THANK YOU to the fans for their love and support!! With still a lot more to come and Miles In Front Of Them, together they'll keep Rock alive!!!