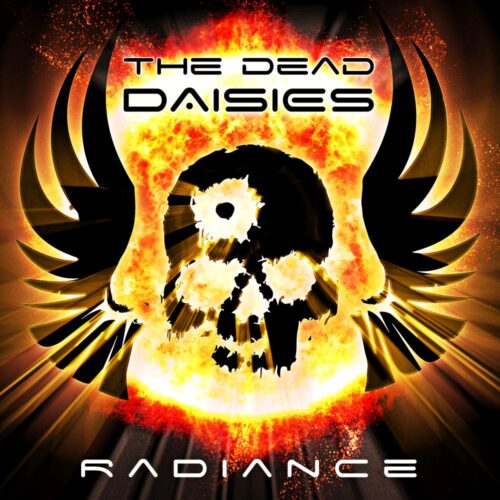 Review | The Dead Daisies – Radiance
The Dead Daisies / SPV
Some two and a half year after their fifth studio-album 'Holy Ground' The Dead Daisies are back with 'Radiance'. The entrance of 'The Voice Of Rock' Glenn Hughes replacing the popular John Corabi on vocals led to mixed reactions. This is going to sound like a regular Glenn Hughes record and more of that nonsense were the popular write ups in the media. And when drummer Deen Castronovo left just around the release of 'Holy Ground' there were some doubts shed about the future of the band. What happened?
The Dead Daisies just carried on with an impressive record to promote, recruited drummer Tommy Clufetos (who has since been replaced with Brian Tichy who made a comeback to the line-up), saw Hughes taking on bass duties as well and are living happily ever after with the only hick-up being that Glenn Hughes got Covid-19 and was for a short period replaced by Dino Jelusic singing.
BUSINESS AS USUAL
With 'Radiance' it is business as usual for The Dead Daisies. Yet again the four musicians teamed up with producer Ben Grosse and laid down ten brand new songs on tape. You liked 'Holy Ground'? Are you ready for another portion of inspired sounding hard and heavy rock full of passion, power, heavy dynamics and based on indomitable grooves? If you are I suppose 'Radiance' will answer all your prayers and expectations you may have of this group as Brian Tichy, Glenn Hughes, Doug Aldrich (lead guitar) and the only remaining original band member David Lowy (rhythm guitar) fire on all cylinders ten songs long.
I am the first to admit that the real surprise might have drifted away a bit, but what you get instead is quality songs that are all perfectly executed by four musicians that have seen and done it all but still clearly have the hunger to produce a top product. Nothing is left to chance. Glenn Hughes may be in his seventies now but the man sounds just as impressive and maybe even better than in his Trapeze and Deep Purple days. Time seems to have no grip on his voice while a whole lot of singers have already gone way over their expiry due date. I shall not mention names but one of them used to be in the same band as Glenn Hughes….
ANYTHING TO COMPLAIN?
Is there anything to complain about 'Radiance'? Maybe you can say that with ten songs the band possibly short changes their audience a bit as these days you might expect more songs for your buck. Let us be honest here, the total playing time of 'Radiance' reaches nearly 38 minutes while prices have gone up even on music products. That is something that a band should consider these days. So, there you have it, a bit short on time and the amount of songs. But it is a damn great record with top notch songs such as ,,Radiance'', ,,Shine On'', ,,Cascade'' and (especially) ,,Hypnotize Yourself'' as main examples.
Release date: 30 September 2022