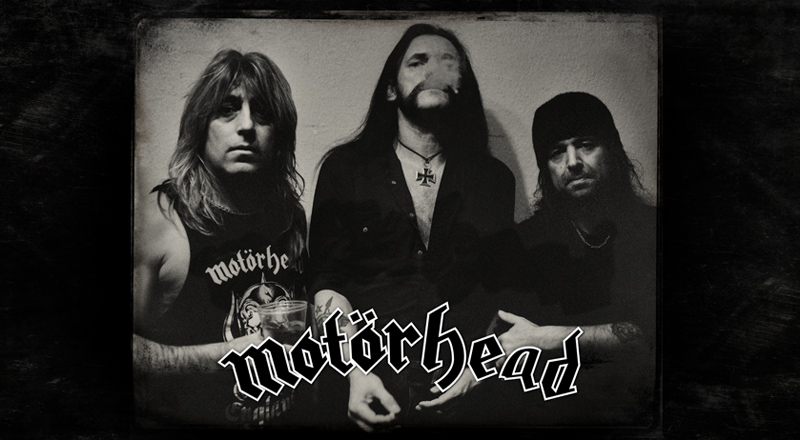 Heavy Hangover | Motörhead – Bastards of their Röadcrew
Rock 'n Roll Beer to The Test
Frontrunner in the field of branding their name is, aside the always money horny Gene Simmons and KISS, the metallic Rock 'n Roll machine Motörhead. Over the years the band's management and members have explored the market and released a wide array of branded spirits. Their spiced Rum is exquisite, their whiskeys and bourbons are all top notch.
#CHEERSTOLEMMY
Aside the heavier spirits that would have gone down well with the band's iconic founder and godfather of metal Lemmy, they have a range of beers we didn't get to review yet. Though the actual launch of the Bastards lager was celebrated by our very own Lilo in Stockholm, I never reviewed it, nor did I review their Röadcrew American Pale Ale. With HBLS being provided new band-related product by Mechelen, Belgium based Johnny Liquor who aptly adopted the catchphrase "Where Music and Booze Collide", I finally get a swing at dissecting both famous boozkies!
I'm not the lager lover of old. Pilsners and lagers don't go down well with me other than on parties and festivals. This also states the purpose and main targeted market of both styles, easily drinkable and enjoyable in volume. Not the hammering alcohol percentage hammering you down when temperature rises.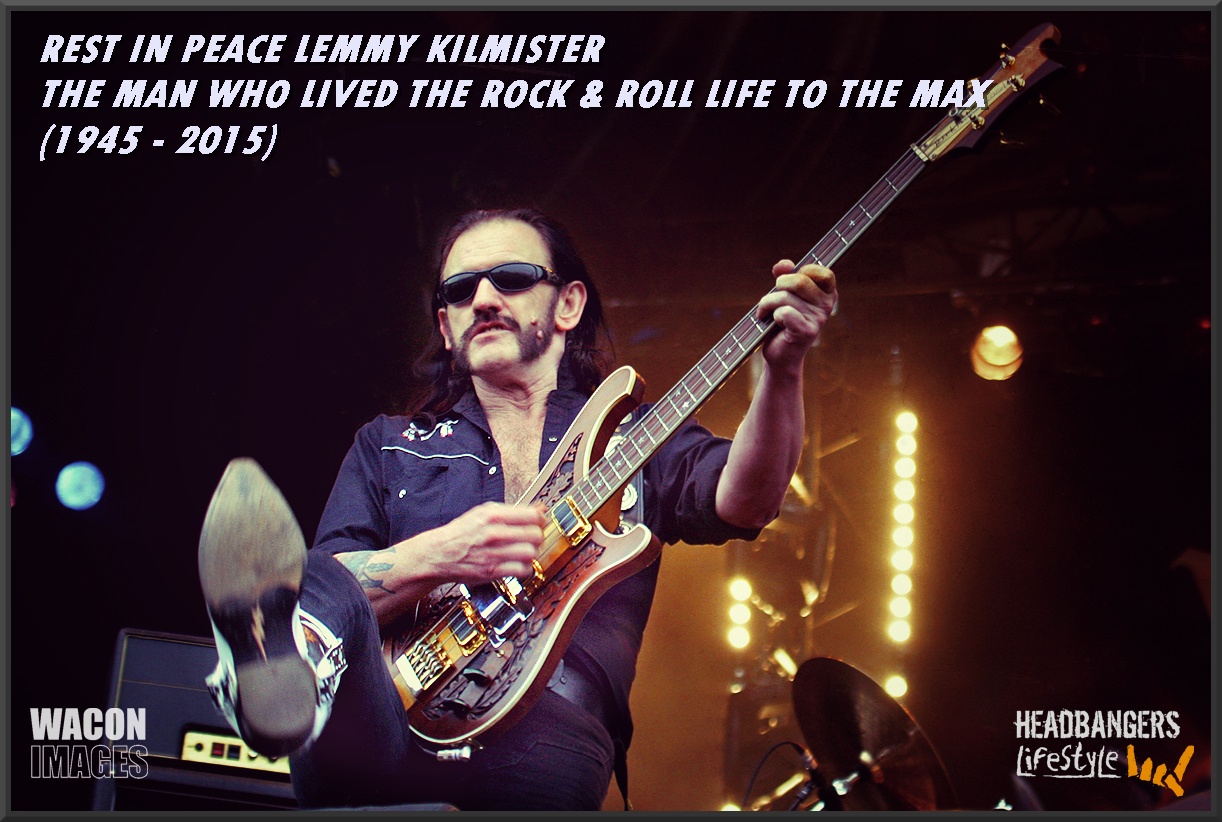 MOTÖRHEAD FANS AND FESTIVAL GOERS
It is exactly why both Motörhead beers find a place in the market for fans and festival goers. An easy to slam down beer that will add to your experience enjoying a concert or hanging with your friends at a rock bar enjoying great company and tunes.
This in mind I keep an open opinion and decide to hang with a friend for a nice evening discussing music and taste. Spareribs grilling, beers chilling, we sit our asses down. After enjoying some beers and new releases, we settle for the main event. Yes indeed, we decide on streaming Silver Lining Music's upcoming re-issue of `Bad Magic', entitled `Seriously Bad Magic', due to be released on February 24.
It proves to be the best choice as we both initially decided to go for a snarling classic "We are Motörhead and we play Rock 'n Roll"- Lemmy roaring night accompanying our 'Bastards' lager and 'Röad Crew' American Pale Ale. Yeah!
Choice of music originally was `No Sleep 'til Hammersmith', but we settled for `Seriously Bad Magic' because of it being one of the last live performances, hailing from 2015's Mt. Fuji Festival in Japan. On top, the album features two previously unreleased tracks of which (obviously) we decide on a repeated run of ,,Greedy Bastards" top gear up with the tasting experience of 'Bastards' lager.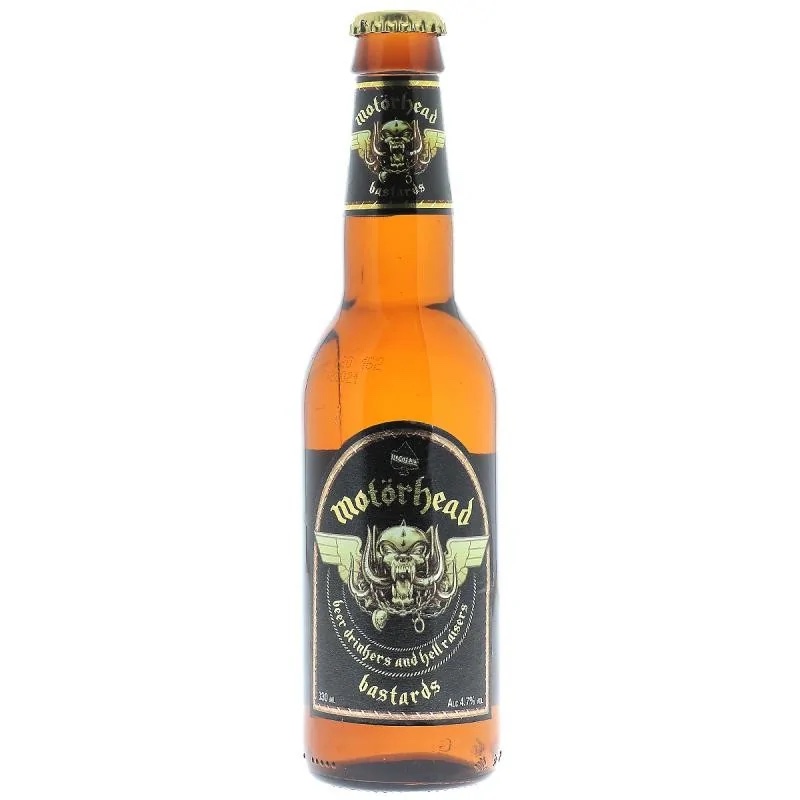 MOTÖRHEAD – Bastards
"Beer Drinkers and Hell Raisers"
Lager
4.7 % ABV
Presented during the memorable 2019 Brands for Fans evening revealing their 'Bastards' lager celebrating the band and release, kicked off by longtime member and Motörhead's powertrain Mikkey Dee who officially debuted on the 'Bastards' album in 1993. I know, Mikkey was already present on `March ör Die' one year earlier but his hard-hitting ponder was only featured on ,,Hellraiser" with drum recordings handled by legend Tommy Aldridge on the main chop of the album.
Dee introduced the beer on the event bridging a lot more than just the title of the lager launched. Like Swedish born Dee, 'Bastards' cradle stands in Sweden being brewed at Krönleins Bryggeri AB, the family run brewery that also cooks up the beers for another Swedish giant; IKEA. There's links, the relation….
POPPING THE BEERS AND PULLING THE BACON
Repeat hit for ,,Greedy Bastards'', we add another link to the title and this review, providing a solid background for this tasting, the song is opened with Lemmy narrating his disgust towards politicians it opens with welling bluesy toned guitars underneath the interview-segment before slowly developing harsher. Its bluestone resonates as well as Lemmy's gnarling roaring tone, but the song touches with anguish and agony. Not the typical Motörhead track, but a wonderful outline for our evening popping the beers and pulling the bacon and ribs from the grill.
Poured, the lager is the typical clear clean yellow 'piss'. Thinner head, but foamy. Not too solid and with medium carbonation, then we raise our glasses and salute Mr. Kilmister up in the heavens. At that exact moment the song delves into Zööm's delicate bluesy solo making the moment land with us in extraordinary fashion. Campbell's bluesy welling solo adds a sniff and a tear to our moment of celebration. It's a lager, don't expect a deep dive. We slam down our first glass and enjoy the ice-cold beer like bastards do. That sums it up best. Not impressive…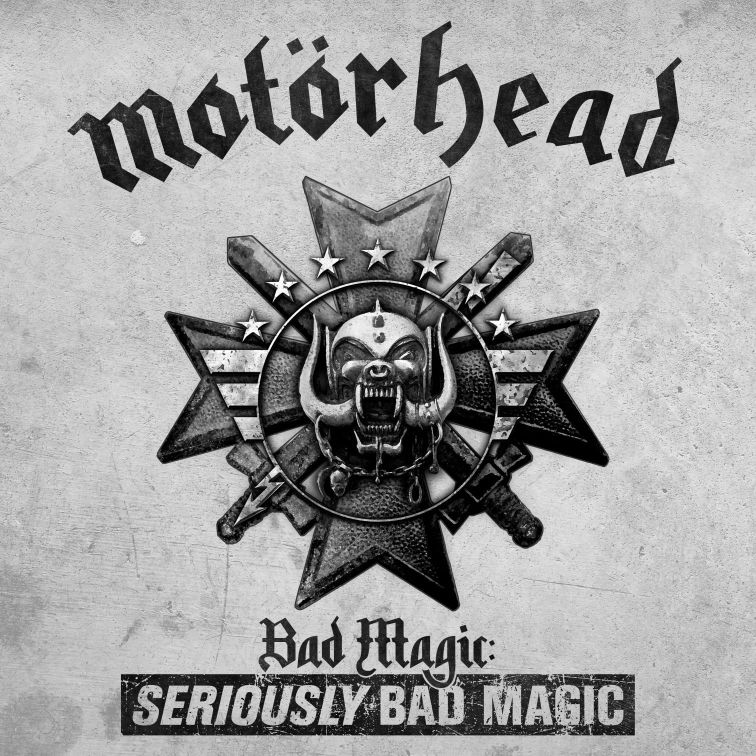 ENJOY IN GOOD COMPANY
It's a beer to enjoy in good company. Commercial and very drinkable. Medium carbonation to make it go down fast and with a malty dry palate and aftertaste. Corn and malts with light sweetness in the bitter aftermath. Some acridness that is not too pleasant but subdued chillin' the beer back to almost freezin' temperature.
Smart enough we picked up some extra bottles local to extend the experience and joy of hanging. Only had 2 bottles shelved whiles 'Röad Crew' was featured in abundance, we were slightly disappointed but as we discovered tonight, it was for the better….
REFRESHING AND CRISP
Contrary of its counterpart 'Bastards', 'Röad Crew' has more depth and subtlety. Brewed in the band's native England at Camerons Brewery in Hartlepool, the beer is tastier and more enjoyable. Not the cringing lager-ish drought, but refreshing and crisp. ,,Bullet in Your Brain" roaring we run into serious classic Motörhead metal. Punky, loud bass and buzzing riff and melody, the song hammers onward with Dee hammering heavily. Lemmy's pipes roaring and his bass dominates in the instrumental section. 
,,Murder One'' we put our fists up even though it is Phil's solo that is most striking. He pulls his notes and the effect takes down every note echoing. It's an interesting choice before the track starts to whirl like a storm towards its end. A storm that leads into the live recordings displaying the band's heavy rock 'n rolling backbeat attitude. Lemmy drowning in the mix, the live atmosphere is captured well, as if we're there.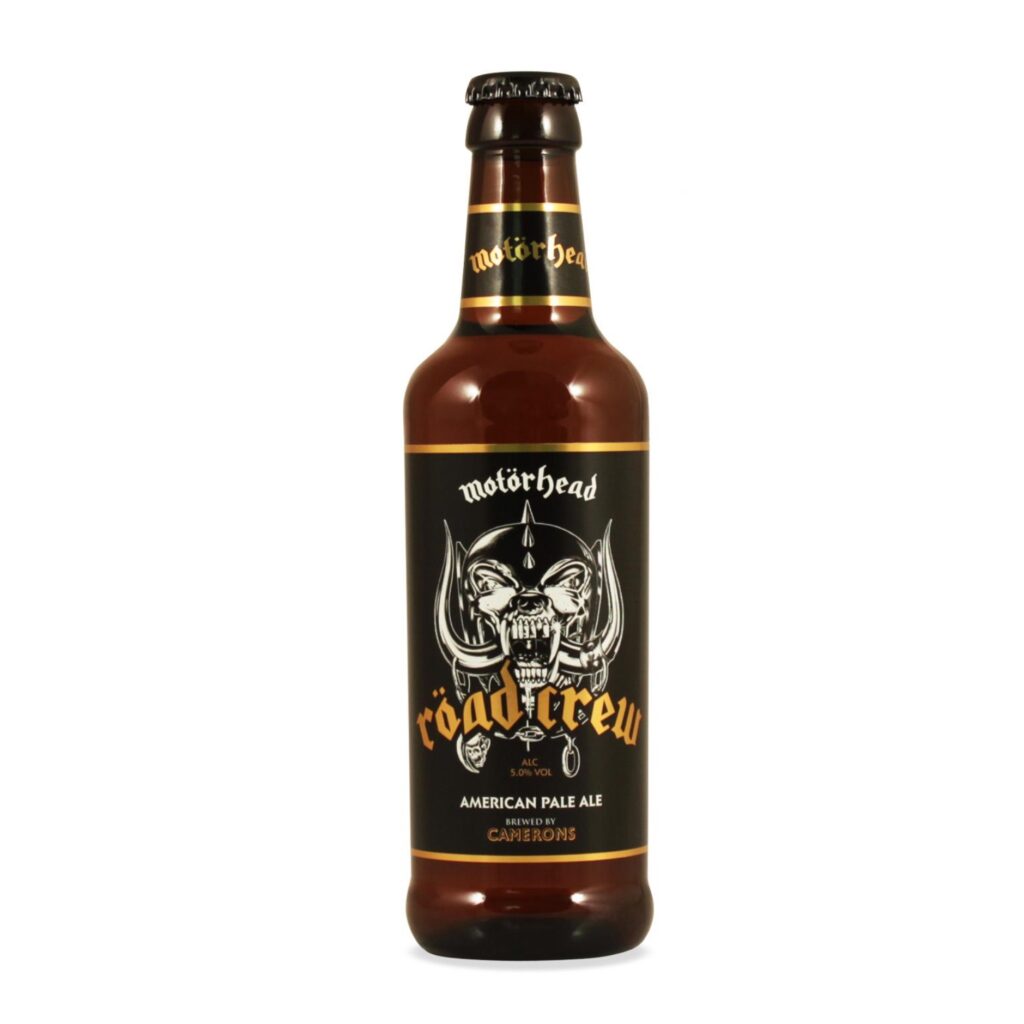 MOTÖRHEAD – Röad Crew
American Pale Ale
5.0 % ABV
We cleanse with the greasy ribs, and atop the misses lashes out for turning up the volume. Not drunk as f*cks yet, we enjoy how well the ribs and Pale Ale gel together. Poured, 'Röad Crew' is similar in its presentation. Golden with a slightly heavier foamy white head it feels right at home. However, it is the citrussy and fruity, enticing us instantaneously. We decide to jot down notes and take a first sip. Lychee and grapefruit up front, not too overwhelming. Crisp and fresh, served cold. Some mango and melon notes in the back, with a hint of bitterness towards its dry and pale malty finish. Lasting long, hoppy and grassy. Crisp and a lot more refreshing as the lager (obviously).
,,Damage Case" and ,,Stay Clean" blast by us while we enjoy our refills. Not keeping up with the running pace of the album, we revert back to the many gigs experienced together. Motörhead in Eindhoven, for instance.
FOOD PAIRING
A greasy platter of thick spareribs added to the experience of the beer's tasting. Seasoned with a spicier rub, especially 'Bastards' and these ribs go down well together. For 'Röad Crew' I would advise a less spicy and greasier variant, although this also went together okay.
Starting with the lager, we had simply potato chips as a starter, which is a sublime pairing with the bitter dry lager's taste, enhancing each other well. Dried Bacon strips and later grilled Streaky Bacon (Bourbon-soaked) also made good companions to the evening.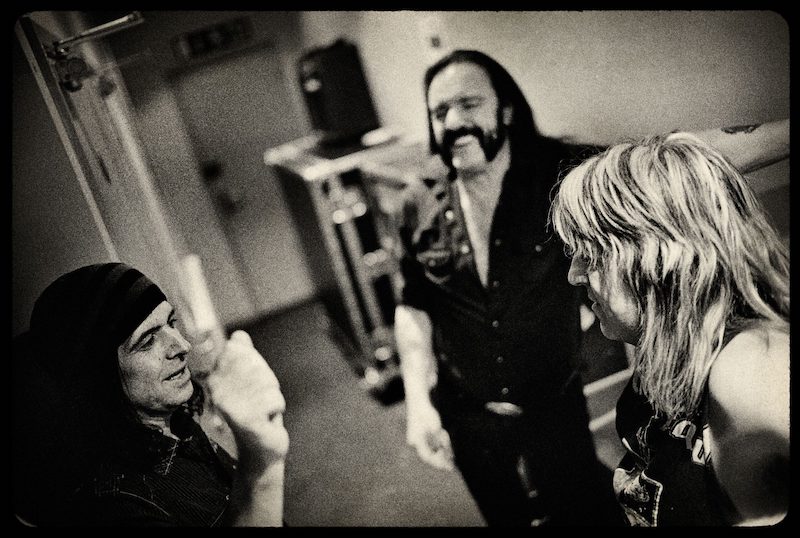 Both beers make for a good evening with music. The 'Bastards' lager not too fancy and rather forgettable, it is a beer that I suggest to enjoy at a gig or festival. It's somewhat skimpy malty dry aftertaste will have you run back and forth to replenish. 'Röad Crew' on the other hand will be more appealing to craftbeer enthusiasts, as well as it will behave well slammed down in the summer sun at a festival. Refreshes better in the sun, easy drinkable with an extensive lasting cooling factor. The wow is in the 'Röad Crew' for sure.
For a while 'Röad Crew' was brewed exclusively for the US market by Arcadia Brewing Company in Michigan with the Pale Ale displaying a higher ABV of 6.2% instead of the UK 5.0% version. The Beer was labelled an English I.P.A instead of American Pale Ale, funny enough, making it collectible for devotees.
You can purchase 'Bastards' HERE
And 'Röad Crew', right HERE