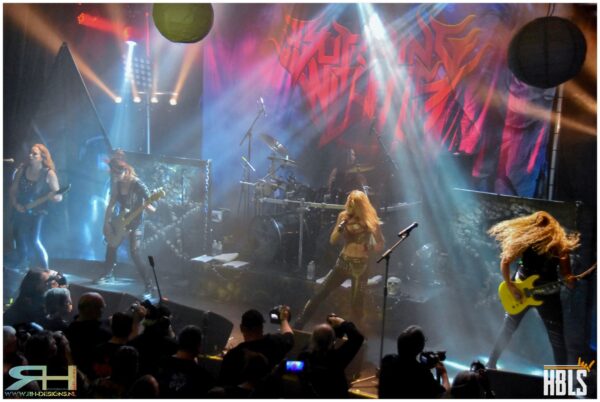 Live | Burning Witches (& Supports) – Resonanzwerk – Oberhausen [Ger]
17 May 2023
Wednesday night, 17 May, was the German release show for Burning Witches' new album 'The Dark Tower'. These ladies have been working their asses off for the past few years, constantly releasing new music. Their heavy/thrashmetal mix and enthusiasm is infectious and always guarantees a good show. Resonanzwerk is [as is often the case in Germany] an old factory hall turned into a fine concert venue. The turnout in terms of people was okay, but it was certainly not sold out tonight. I estimate that the hall was about half filled with enthusiasts of the band.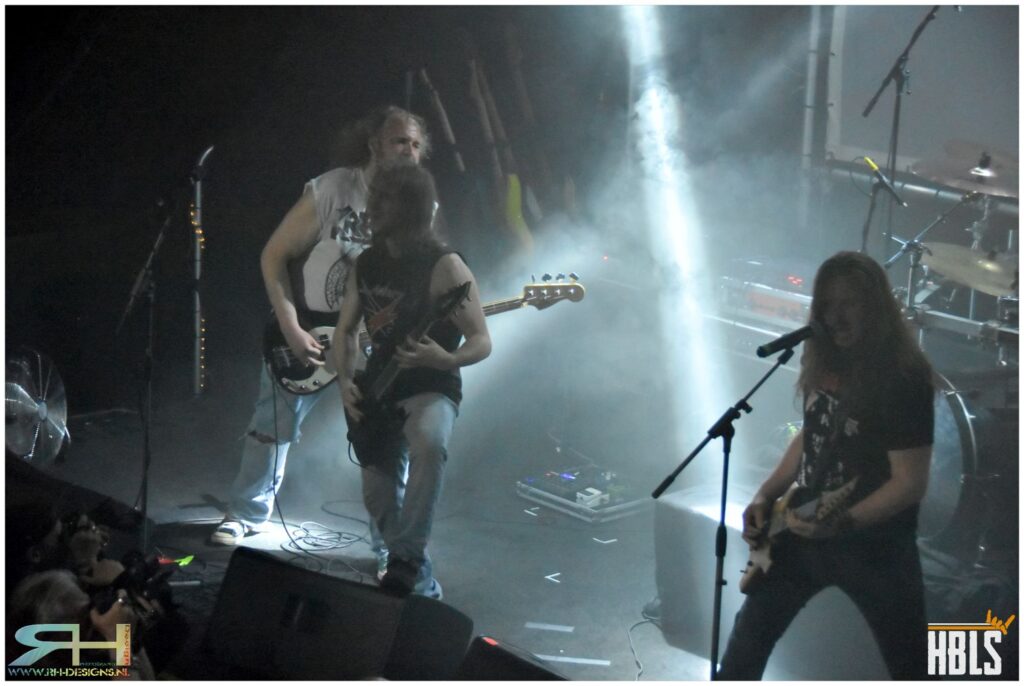 However, who thought of adding no less than 3 support acts to this evening I don't know, but as far as I'm concerned it was a bit of overkill for various reasons. One: because people/fans come for a fat Burning Witches release show and two: I didn't really understand how this mix of bands came about. Sextrow is a Cologne rock, glam, sleaze band that was allowed to kick off the evening at 7:30 p.m. Because I also had an interview with the Burning Witches, I only saw the last song of this band.
MESSERSCHMITT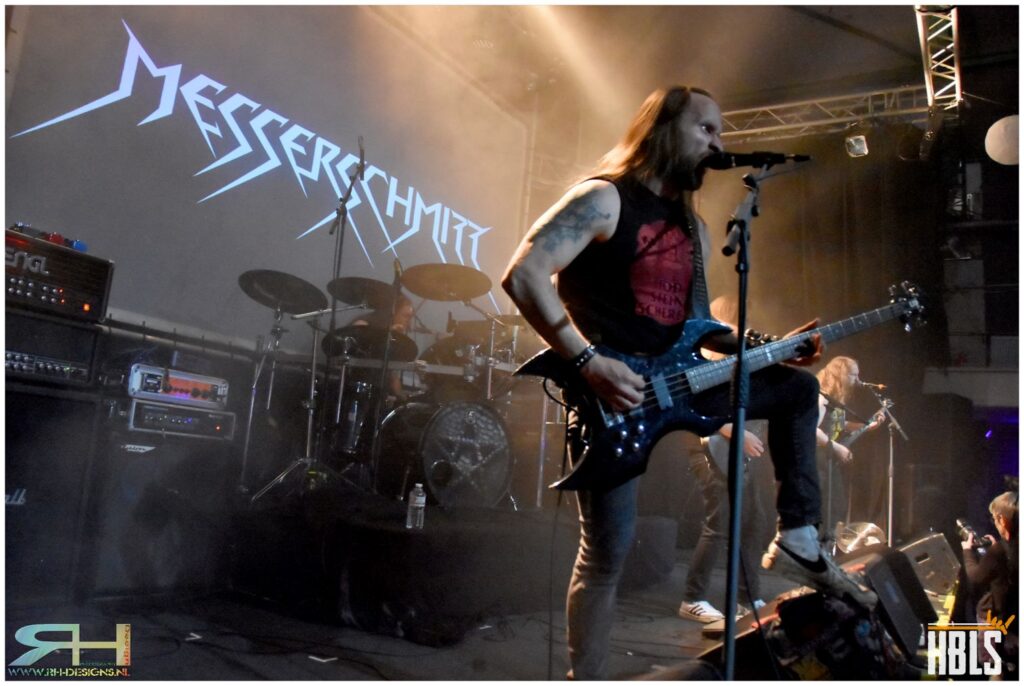 After that it was time for Messerschmitt. A speed metal act from Remscheid, who must have brought some fans with them, because between songs their band name was shouted in abundance. The sound was fine and people were clearly entertained. Great support band. Then the baton was passed to Fabulous Desaster, a thrash metal act from Bonn. I guess the guys don't like having their picture taken, because the gig started behind a fog curtain that we couldn't get through the whole set. Somehow it did remind me of a band back in the 80s doing their thrash thing in a small venue. Unfortunately, these guys didn't really touch me musically either. The gentlemen themselves were clearly enjoying themselves and there was plenty of [unintelligible] talking to the audience between songs.
BURNING WITCHES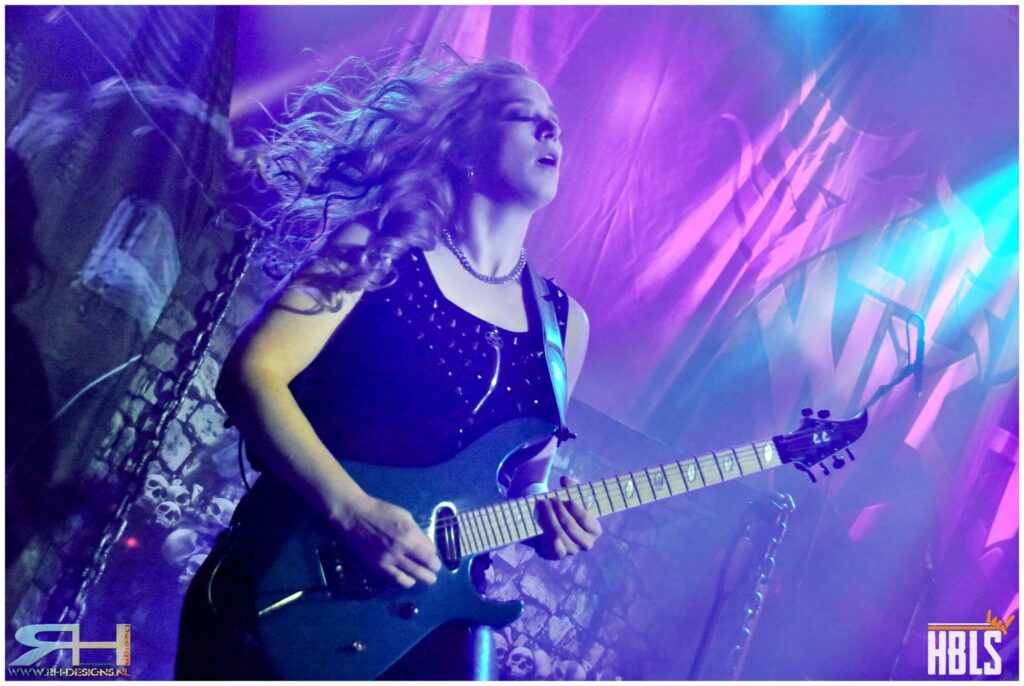 Then, after a change over, it was finally time for the evening's main act. Around 10:30 p.m., the Burning Witches were finally able to kick off their show. A bit on the late side, but that's what you get with 3 supports. The media/photo pit was packed, so the band certainly did the promotional part. Of course I was curious to see how Larissa Ernst's temporary replacement, The Iron Maidens' shredder Courtney Cox would do, but that turned out to be great , right from the start. Courtney clearly has no problem claiming her place within the band. From opening song ,,Unleash The Beast'', it is clear that the ladies have set their sights on a full power/ pedal to the metal setlist and are eager to blow the roof off the Resonanzwerk.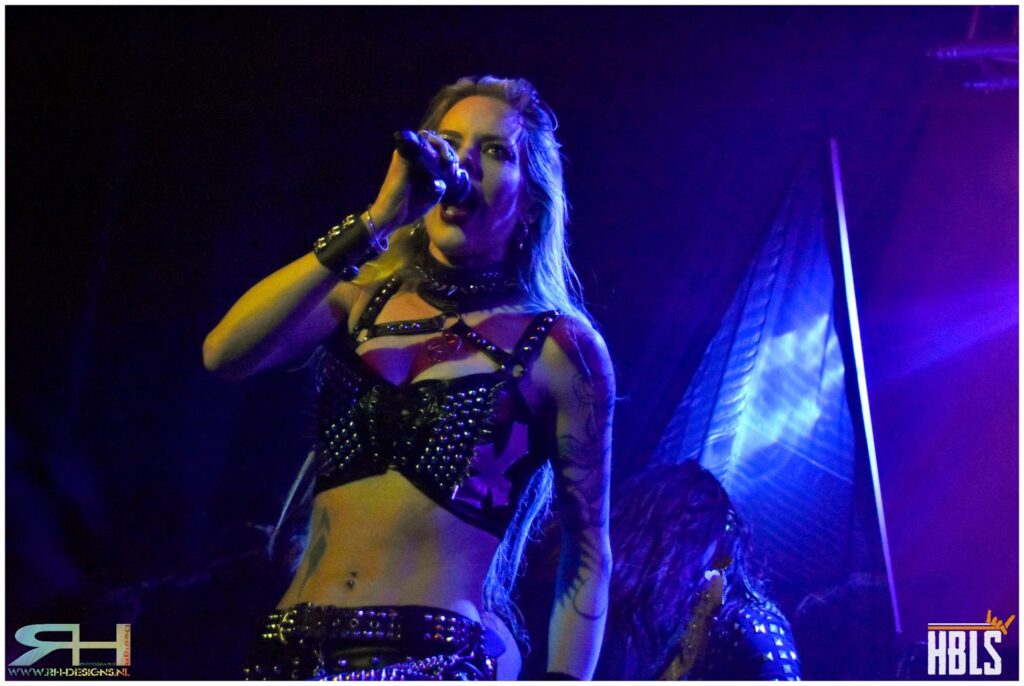 Aside from some adjusting early in their set, the lighting and sound was fine, but not amazing. The stage decoration was another picture and the Witches clearly felt like making a party of it. The motto of the evening was therefore, 'let the music do the talking' and especially not too much chatting between songs.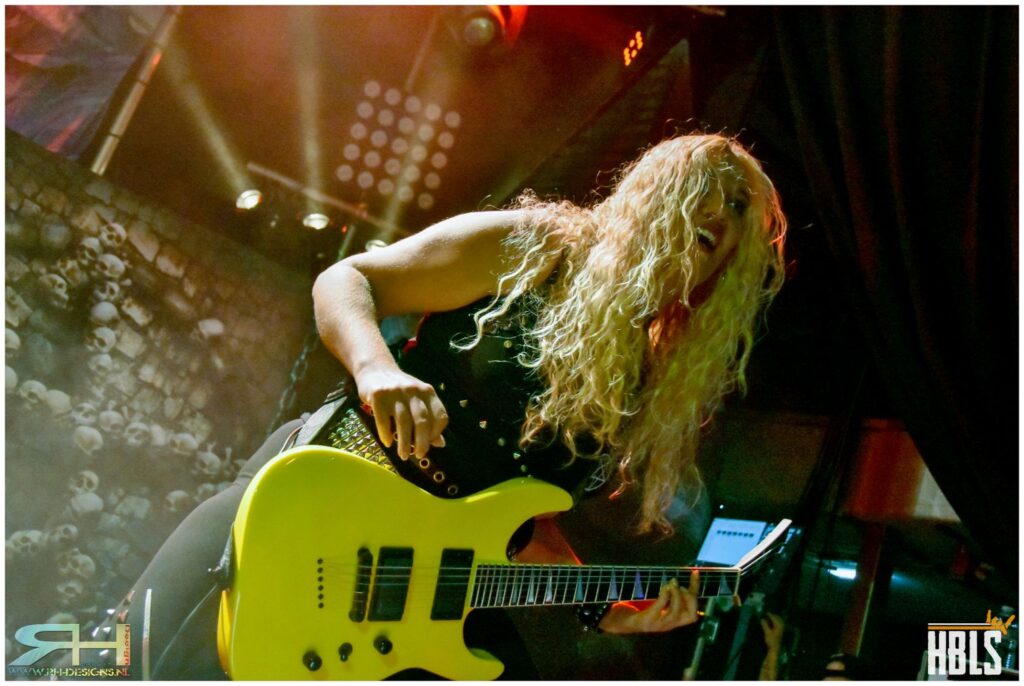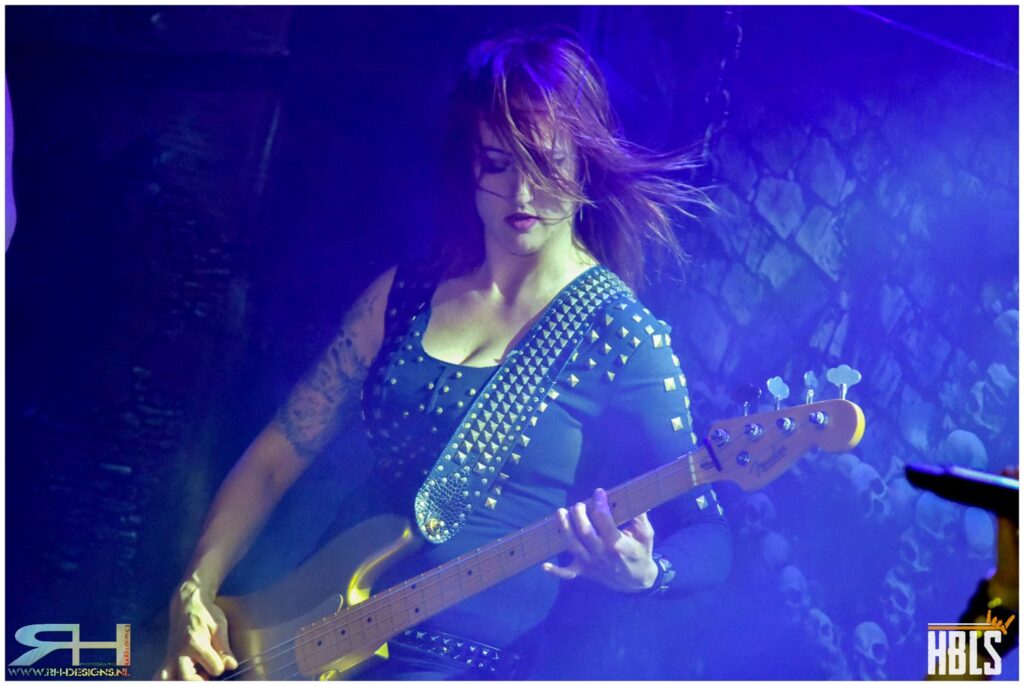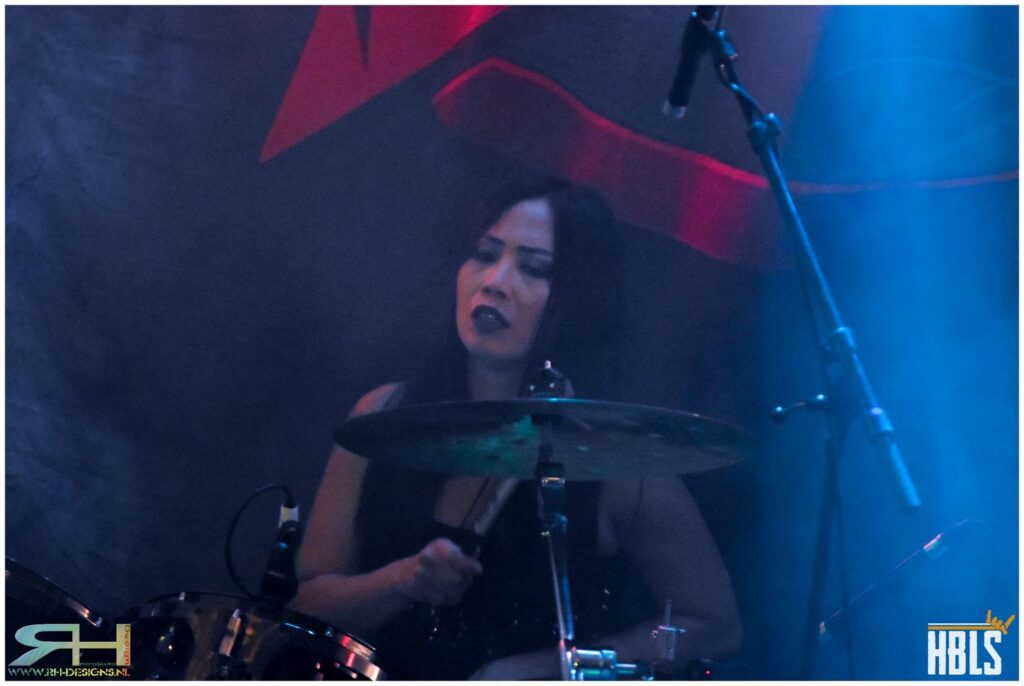 The Witches flew razor sharp through their set list. Hungry, eager to perform their new and older work On Stage. Vocalist Laura Guldemond's voice was in good shape and she can be called a whirlwind on stage as always. Guitarist duo Romana Kalkuhl and Courtney Cox know how to shred and hit all the right notes, and low notes and rhythm duo Jeanine Grob (bass) and Lala Frischknecht (drums) were good for the needed bottom layer to build on.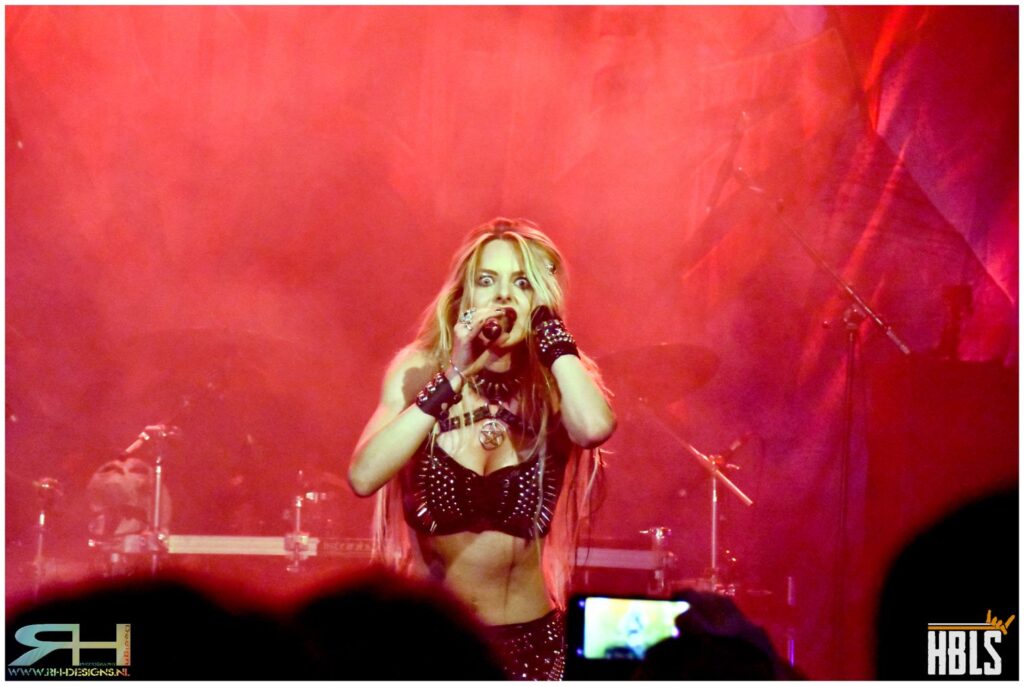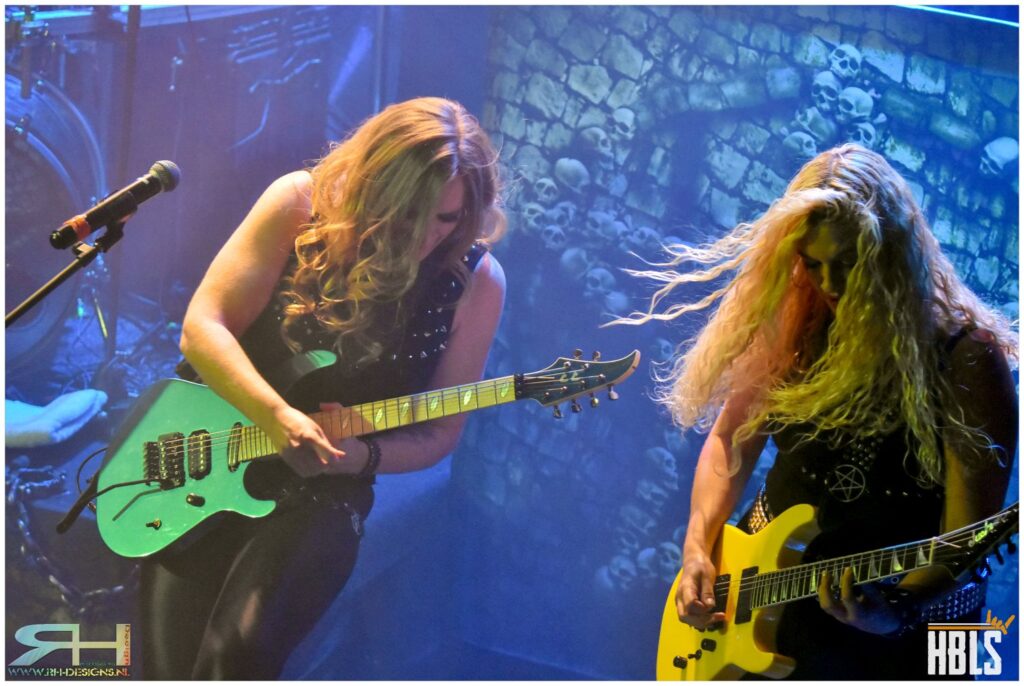 A TREAT
So it was a treat to be able to see this outfit live at work again and the visitors will surely have gone home with a good feeling. As far as I am concerned, a very successful 2nd opening chord of the 'The Dark Tower' chapter. Fans of the band can therefore confidently go to a live show of this hard-working and talented band, because tonight the venue should have just been full of fans tearing down the house, because Burning Witches don't deserve less than that.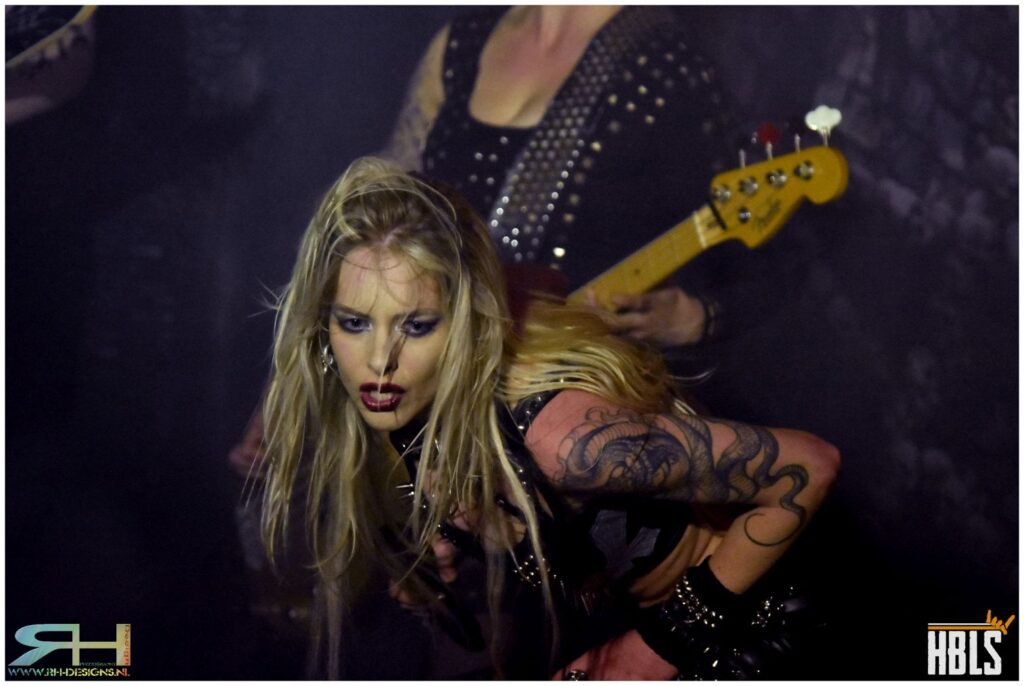 SETLIST BURNING WITCHES
Unleash The Beast
Wings Of Steel
Sea Of Lies
Dance With The Devil
We Stand As One
Lucid Nightmare
Evil Witch
The Dark Tower
Tomorrow
Hexenhammer
World On Fire
Flight Of The Valkyries
Encore:
The Witch Of The North
Burning Witches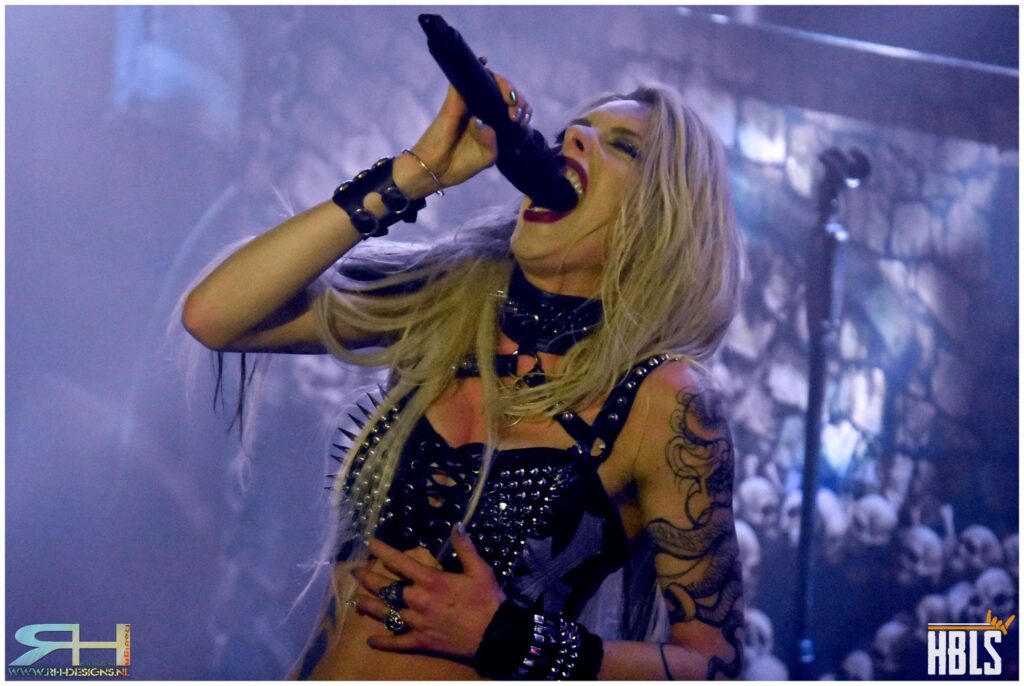 All photos by Raymond Helebrand
About
All Woman Swiss heavy metal band. Founded in 2015 by guitar player Romana Kalkuhl.
Genre
heavy metal
Website
https://www.burningwitches.ch/
Social
Related links
Tags