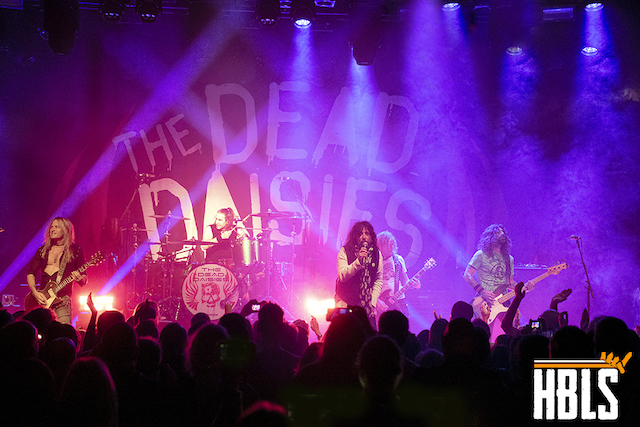 Live | The Dead Daisies – Poppodium Boerderij – Zoetermeer [NL]
11 November 2023
Currently The Dead Daisies are celebrating their 10th anniversary with the release of their `Best Of' album [out since 18th August] and the `Resurrected' European tour during November and December. But with that, these rock 'n rollers also welcome back their former frontman John Corabi [and saying goodbye to singer/bassist Glenn Hughes] in their rock 'n roll circus, also they introduce their new bass player Michael Devin. Tonight, Poppodium Boerderij is sold out, having more than 750 people in the house, and it shows how popular these guys in The Netherlands are.
SPIKE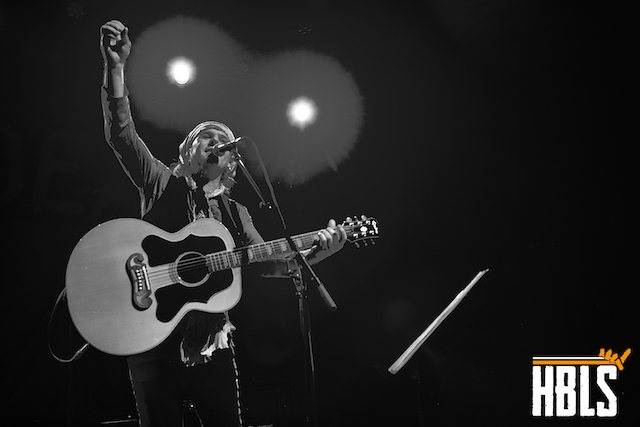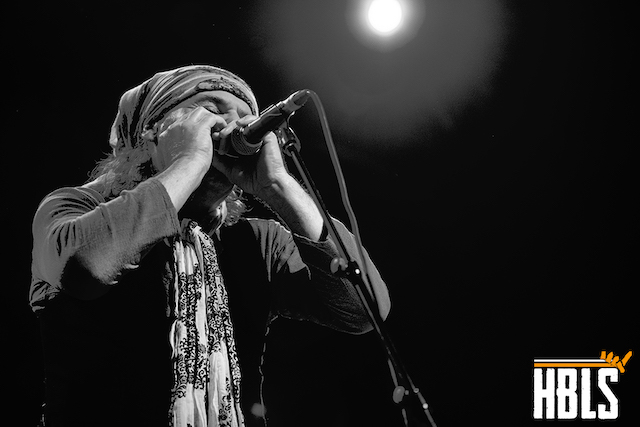 Quireboys singer and founder Spike [Jonathan Gray] is the lucky one to open for the Daisies as special guest and who gets 50 minutes to present his one-man-with-an acoustic-guitar-act. The guy blabbers way too much about drugs and alcohol and it seems he already had a few before getting on stage [and continues during the set]. In between he plays naked versions of well-known tracks like ,,Raining Whiskey'' [Sarah Beth], ,,Cocaine'' [Frankie Miller], ,,The House of the Rising Sun'' [The Animals] and ,,Here I Go Again'' [Whitesnake], but his performance and attitude do not really spark me personally. And it seems the audience isn't fully into it either. His raspy, worn out sounding voice suits best with his own Quireboys material ,,There She Goes Again'' and ,,I don't Love You Anymore''.
THE DEAD DAISIES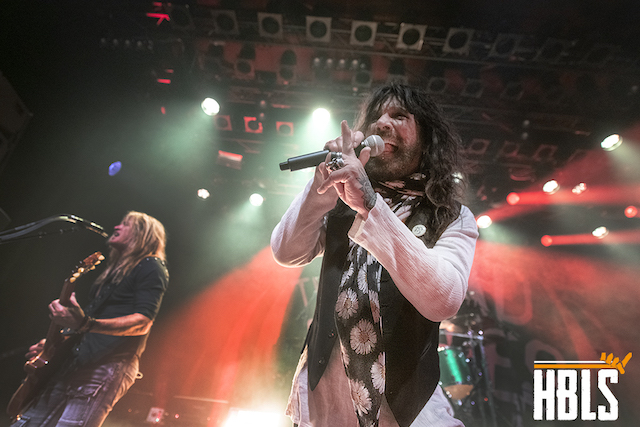 As soon as Doug Aldrich, Brian Tichy, David Lowy, Michael Devin and John Corabi set foot on stage the atmosphere becomes vibrant, exciting, colourful and fun. Since their formation a decade ago, The Dead Daisies have established themselves as a great live band that is highly entertaining, serving steamy and swinging rock music with high class musicianship.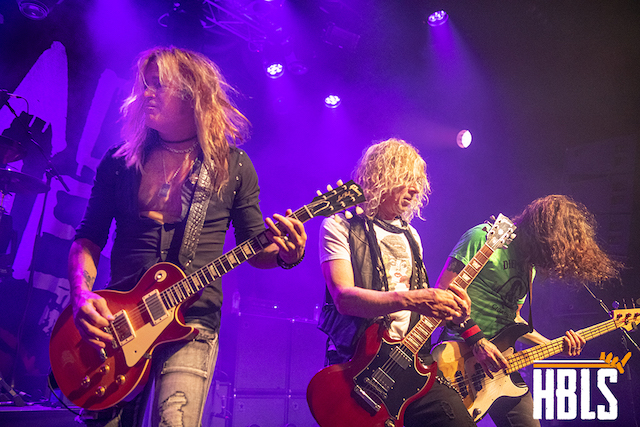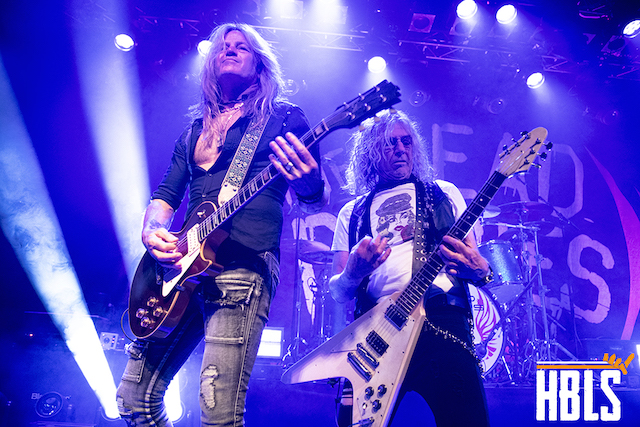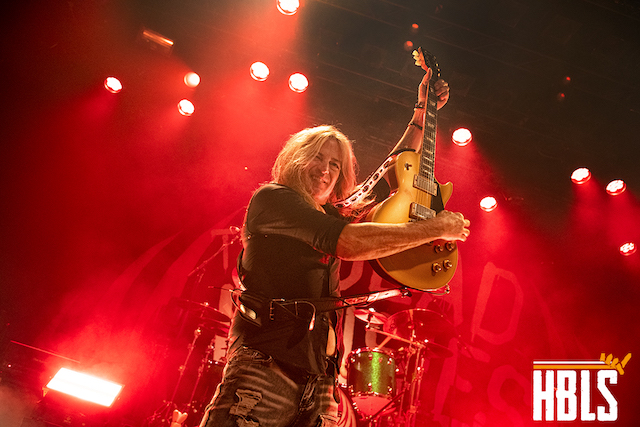 And tonight is no different, although I guess original bass player Marco Mendoza definitely always put an extra extravaganza, flamboyant rockstar attitude into the mix, while newbee Michael Devin has a more down-to-earth presence. Still this new guy stands out with his excellent bass playing, likable smile and good backing vocals support.
DAISYLAND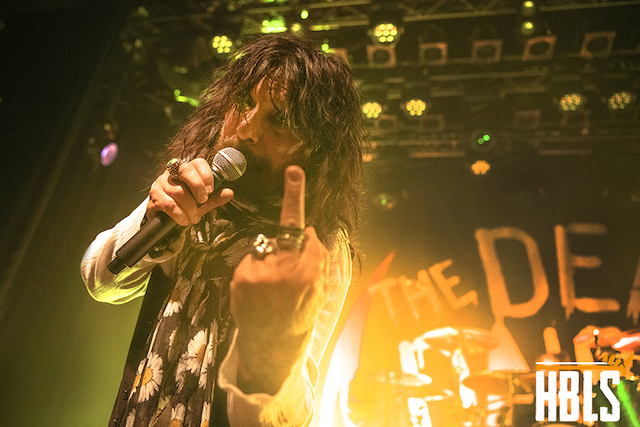 During the upcoming two hours The Dead Daisies take us to Daisyland to celebrate together a satisfying portion of loud, steamy and swinging rock 'n roll music. The band, and especially John Corabi, is super engaged with the audience. The album `Best Of' is actually the setlist [except for a few tracks] but in a different order. It is a no-brainer that killer tracks like ,,Resurrected'', ,,Rise Up'', ,,Make Some Noise'', ,,Lock 'n' Load'', ,,Unspoken'', ,,Mexico'' and the The Sensational Alex Harvey Band cover ,,Midnight Moses'', get the crowd going in extra full swing and to sing-along. It is all the perfect cocktail for a feelgood Saturday night.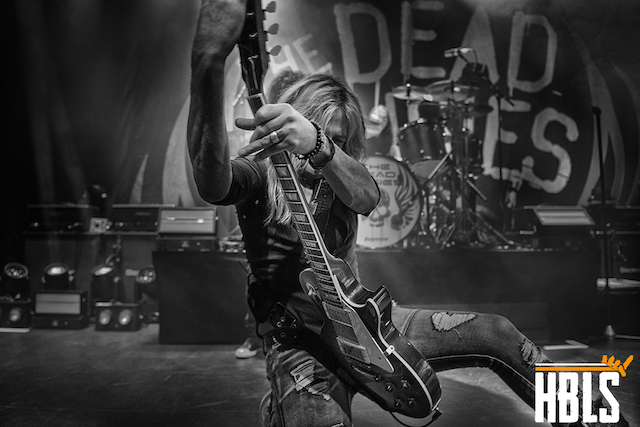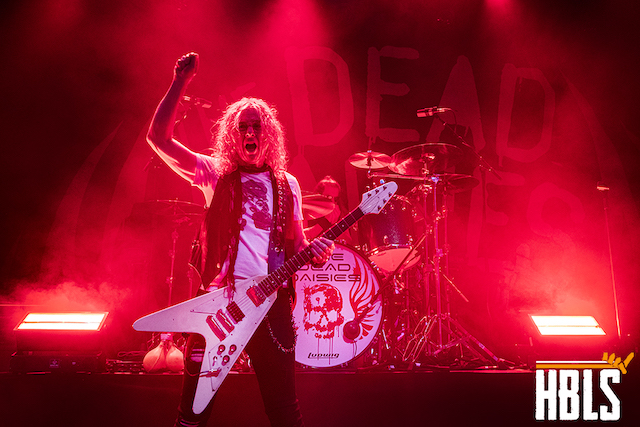 And while Doug and David shine on their guitars, John once again proves to be not only a great rock singer, but he also is an entertaining storyteller and a funny and charismatic frontman. Introducing the band members halfway the set is wrapped in a medley of ,,Living After Midnight / The Boys Are Back in Town / Highway to Hell / Smoke on the Water / Heaven and Hell'', which is smart because it gets the audience in an even better mood. 
THE DEAD DAISIES – THE ENCORE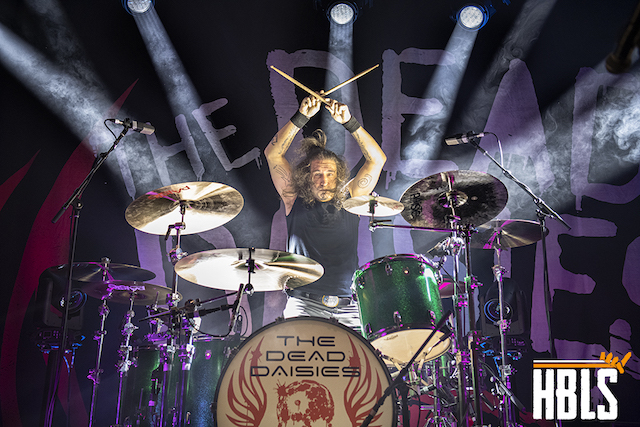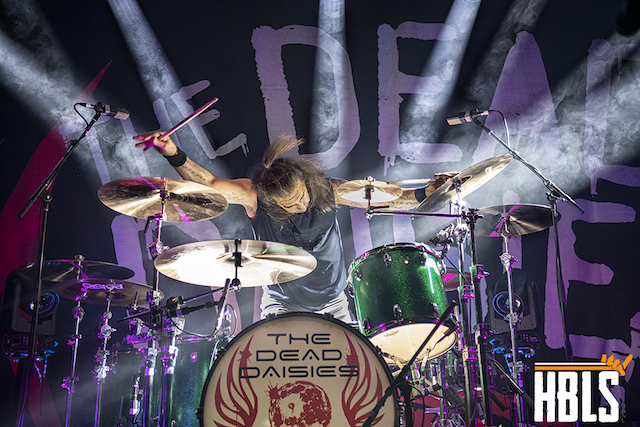 I also want to point out that Brian Tichy isn't a drummer you simply overlook. His boundless energy is contagious and the guy is absolutely butchering his drumkit in full swing. Even his drum solo continues to hold attention. After this full blown rock 'n roll show with a big and colourful lightshow, The Dead Daisies treat us with the 3 extra songs ,,Long Way to Go'', ,,Slide It In'' [Whitesnake] and ,,Helter Skelter'' [The Beatles] that seal successfully this show.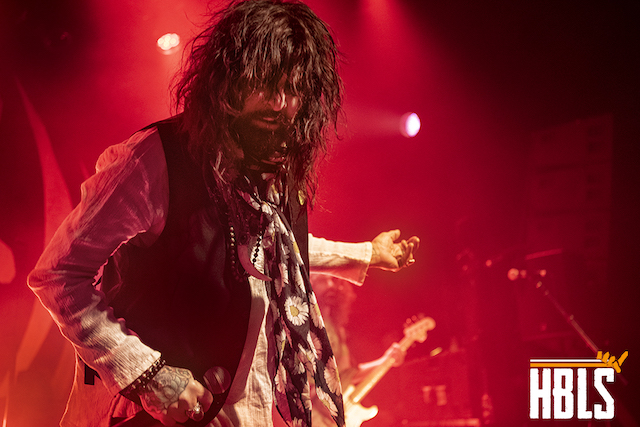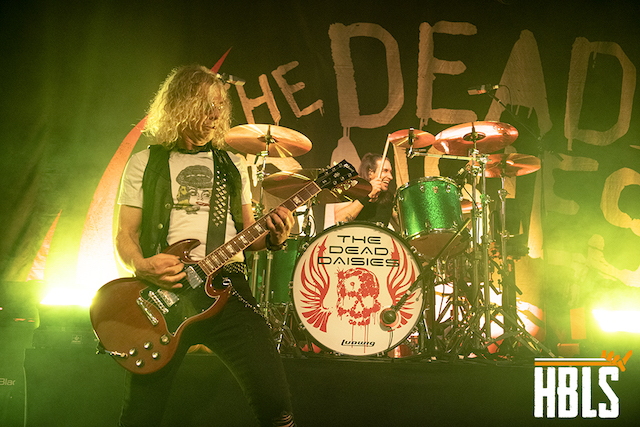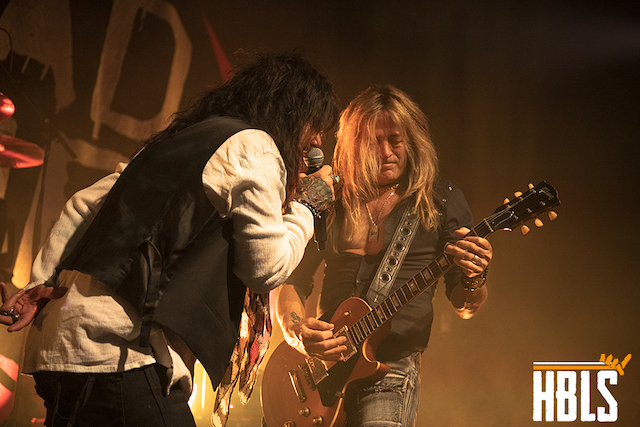 The Dead Daisies has had different line-ups, but no matter which line-up it is, you can always count on their great rock songs, impressive musicianship, a rockstar live performance but showing a mutual camaraderie, and most important: being there for and with the fans to enjoy a good time.