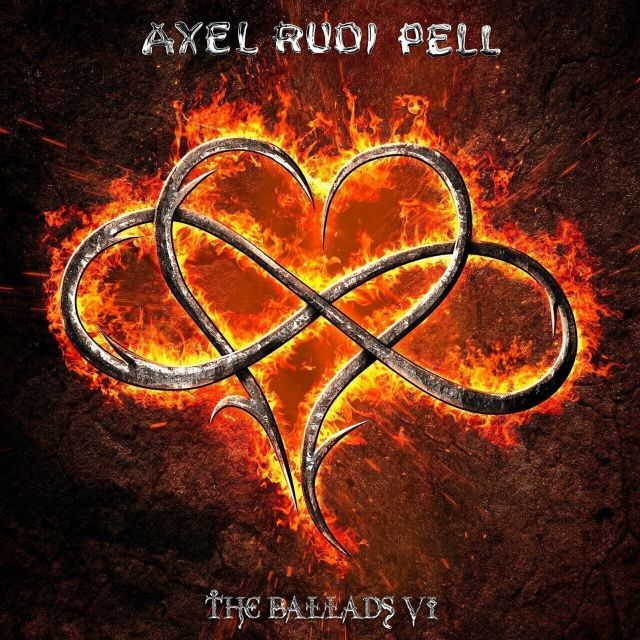 Review | Axel Rudi Pell – The Ballads VI
Steamhammer / SPV
He is as reliable as a watch that has been made in Switzerland and so are his releases. Since 1989 he has been working under his own name and has built up a discography that is almost second to none. I believe only Joe Bonamassa keeps up with German guitar maestro Axel Rudi Pell when it comes down to building an extensive discography. If you have been following his career it shall not be a major surprise that a sixth instalment of 'The Ballads' is upon us counting no less than thirteen tracks. Often the criticism is that his albums sound alike and there is not much variety in his music. I disagree.
Following mister Pell ever since his days in Steeler and fact is that throughout the years, he has developed his own style and carved out his own market in the rock scene. I mean, if his sales did not show a regular progress or steadiness, do you think that his record company Steamhammer for all these years would have stood by him? Just because he is a nice guy? It does not work like that. The music world is first and foremost business and Pell has managed to keep his head above water and that on his own merits. That deserves respect.
ORGANISATION SKILLS
Sure, it is all about the quality you bring to the table. But it has also got something to do with talent and having the correct organisation skills. Pell always plans things ahead. He must do that as his musicians have their own careers, like for instance singer Johnny Gioeli who also has several bands and projects on the go (like Hardline), as has keyboardist Ferdy Doernberg. Pell plans his schedule and gives his musicians plenty of notice so things can go smoothly.
Already a new studio-album is in the planning for 2024 and one of the songs that was considered for that has already found a spot on 'The Ballads VI' as the reactions on ,,Morning Star'' were that enthusiastic that Pell's record company requested the song to be included on this release. As always, a 'The Ballads' album has some new material to make it interesting for the fans to add the record to their collection. As is the case here.
COVERS
Pell and his band have never been afraid to tackle a cover or two. You will find here a daring version of the Kansas classic ,,Dust In The Wind''. The arrangement used on Pell's version is just done by a guitar, a voice, and keyboards. Drums have been kept out and that plus a freshly invented solo by the master give this classic song a new lease on life. I admit, I had to get used to it but after a few spins the penny dropped. The same goes for ,,Diamonds And Rust'', originally recorded by Joan Baez, metalized by Judas Priest and also covered by Blackmore's Night. Pell's version floats somewhere in between the version of Priest and Blackmore (one of the major influences on Pell). Again, it needed a few spins.
,,Hidden Secrets'' and ,,Revelations'' (that is the intro of the album) are two new instrumental tracks so that comes to five new tracks in total. The other eight are coming from the last four regular releases ('Knight's Call', 'Diamonds Unlocked II', 'Sign Of The Times' and the latest studio record 'Lost XXIII'). I suppose it would have been more attractive if 'The Ballads VI' would have featured some more new songs but it is what it is. 'The Ballads VI' is another exhibit of what Axel Rudi Pell stands for. You know what to expect but there are always a few surprising elements there to keep you hooked and interested.
Release date: 21 April 2023