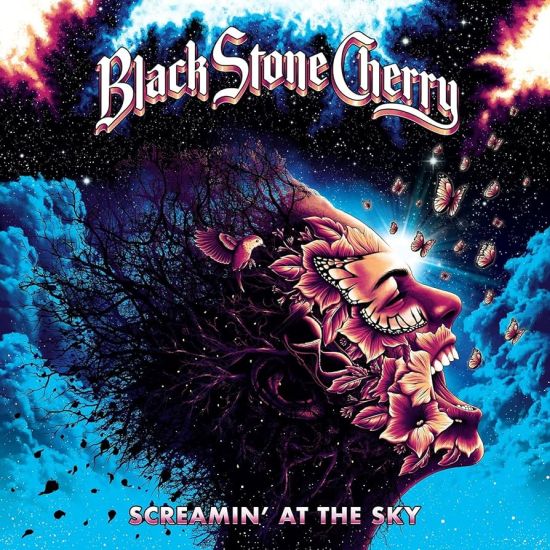 Review | Black Stone Cherry – Screamin' At The Sky
Mascot Records
Black Stone Cherry's eight studio album is again a must have album for lovers of aggressive, heavy, and groovy rock music. Furthermore, the songs featured on 'Screamin' At The Sky' are definitely angrier than ever. The opening, title track, says it all really, as the sound is HUGE, heavy, and really in your face. I loved this track immediately and it is only the start of this impressive album. Follow up ,,Nervous", the single, will be a future live staple for Black Stone Cherry for sure and ,,When The Pain Comes" is a true headbanger, a real stormtrooper, but it also features a more than excellent melodic and almost catchy chorus.
HARDER EDGE
Newcomer, bassist Steve Jewll Jr. already pays his dues on this album with his rather harder edge of playing. Just listen to his quite wicked tone in ,,Out Of Pocket" or his Lemmy-like bass playing in ,,The Mess You Made". Halfway this album I realise that 'Screamin' At The Sky' is a rock gem. An essential album for everyone and for fans of BSC for sure. The band is at their peak here without a shadow of a doubt.
MONSTER ALBUM
The more than excellent songs keep on coming as ,,Who Are You", ,,Not Afraid" and ,,Smile, World" are utterly brilliant filled with dazzling guitar solos and those typical heavy BSC guitar riffs. This album does not really have a ballad but ,,Here's To The Hopeless" comes close as it surely is the lightest track on this monster album. ,,Here's To The Hopeless" is packed with emotive vocals and musical passion. But also with lots of melody and an extraordinary guitar solo by Chris Robertson. All the twelve songs on this album were self-produced and recorded at The Plaza Theater in Glasgow Kentucky. 'Screamin' At The Sky' is really an album that gets to you, as the more you listen to this awesome record the better it gets. Play it LOUD and enjoy this utterly brilliant and marvellous album! Black Stone Cherry rules!!
Release date: 29 September 2023