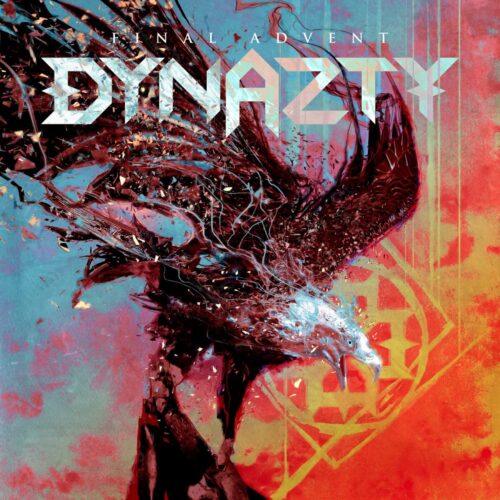 Review | Dynazty – Final Advent
AFM Records
Fifteen years in existence and with 'Final Advent' releasing album number eight. Swedish power metal formation Dynazty with still several original members like singer Nils Molin and guitarist Rob 'Love' Magnusson in the line-up are steadily showing progress as the songs on 'Final Advent' sound pretty bombastic and at stages overwhelming.
JACOB HANSEN
Having their album mixed and mastered by veteran producer Jacob Hansen has certainly contributed to the result. I believe Hansen recorded the drums of Georg Harnsten Egg in his studio as well while the rest of the band recorded their parts in the studio of Love Magnusson. If you are into melodic neo-classical tinted power metal with big vocal arrangements (listen to the song ,,Inside'' in particular) and are also a fan of HammerFall and H.E.A.T. you have some sort of an idea what Dynazty has cooked up on 'Final Advent'. I am not saying that Dynazty sounds like the above-mentioned groups, that is certainly not the case, but they also have this bombastic twist in the music.
GUITAR TANDEM
The first song ,,Power Of Will'' (was released as the first single of the album some time ago) is some sort of a guide line to what you can expect from the rest of 'Final Advent'. Powered up songs, big vocals, loud and flashy guitars, speedy at times but also with a small layer of keyboards to add that extra touch of melody. It all sounds pretty impressive as are the vocals of Nils Molin (who also sings in Amaranthe) whose has added an extra dimension or two in his performance in comparison with the older albums of the group. ,,Advent'' is definitely one of the better songs on the album with a grim vocal and built around a very powerful riff, but again with a touch of keys as extra flavour.
The guitar tandem Magnussen and second guitarist Mikael Laver trade some impressive solos throughout the whole album. I must say that I like the efforts of Dynazty. The ingredients they have waved into this album are appealing and should be heard by a large audience if you ask me. Even after all these years being around and already with a string of albums under their belt Dynazty still manages to progress and improve, so don't be shy and dive into this record.
Release date 26 August 2022