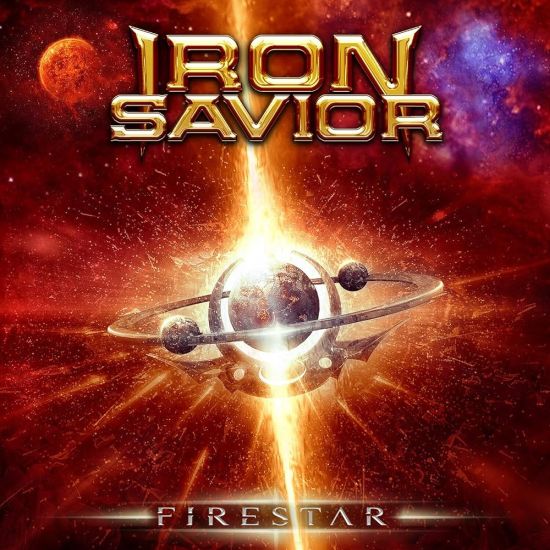 Review | Iron Savior – Firestar
AFM Records
Germany is probably the "ultimate" power metal country and Hamburg power metal act Iron Savior is one of the best representatives. Piet Sielck's band has been releasing some of the best melodic power metal albums one can imagine. Iron Savior's albums almost never disappoint and 'Firestar', Iron Savior's 14th album, is no exception. Packed with formidable, infectious melodies, Judas Priest like metal hooks, mid-paced anthem like songs. But in fact it is just all kick ass headbanging stuff on 'Firestar'. Opening track ,,Curse Of The Machinery" is THE perfect opener. A 100% pedal to the metal song with a great melody.
AS FRESH AS EVER
The songwriting is excellent and very varied. So you get a more than impressive mix of speedy songs – ,,Rising From The Ashes" – mid-tempo anthem-like tracks – ,,Demise Of The Tyrant" and ,,Nothing Is Forever". Plus songs with very addictive choruses like: ,,Mask, Cloak and Sword" or ,,Together As One". Piet Sielck (vocals, guitars), Joachim Kustner (guitars), Jan S. Eckert (bass guitar) and Patrick Klose (drums) sound as fresh as ever and there is no stopping them really, as they play with full force on all eleven tracks.
PERFECT MIX
,,Firestar", the title track, is probably one of the fastest songs in Iron Savior's history to date and it is certainly one of the highlights. Another favourite of mine is the final track called ,,Together As On". This song is the almost perfect mix of fast power metal with an addictive chorus. Play it LOUD and you will be hooked for sure.
IRON SAVIOR – THE CONCLUSION
Iron Savior has done it again as 'Firestar' is an impressive power metal album with lots of variety. It proves again that this Hamburg based band can produce the highest quality of power metal.
Release date: 6 October 2023