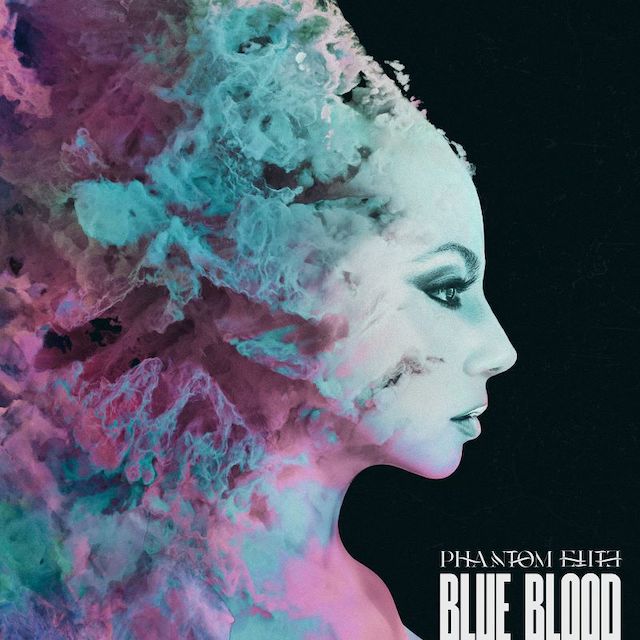 Review | Phantom Elite – Blue Blood
Frontiers Records srl
After two fine received albums [`Wasteland' and `Titaniu'], Phantom Elite is now back at the music front with the rock-solid album `Blue Blood'. This band owes their origins to the HDK project of Sander Gommans [ex-After Forever and co-initiator of Magic O Metal].
I can only conclude that this has become an album with an insanely good sound and with a band on fire. The musical landscape the band walks in is very broad. In addition to the modern metal sound, they use a combination of musical elements: symphonic, progressive and heavy metal.
ATTENTION FOR MELODY
Singer Marina La Torraca not only sings clean, but also uses flawless growling during several songs. Anyway, this lady, who we also know from her collaboration on Exit Eden, among others, is giving away a more than excellent performance. And the same can be said for Joeri Warmerdam's drums and Max van Esh's guitar parts. Who besides guitar also handled the bass and was responsible for the synth/electronic arrangements on the record.
The album starts with ,,Skin Of My Teeth'' and ,,Inner Beast'', the first two singles the band released. And certainly, in the heavy parts I do hear some links to, say, a band like Ukrainian Jinger. Is this just 10-song banging with the gas pedal fully depressed? Definitely not. The songs are both very heavy, but the attention for melody is never forgotten. As far as I'm concerned, that's also the smartest move, because it remains approachable even for fans of slightly less heavy work.
PHANTOM ELITE BUILDS UP A SONG
I am delighted that on this album we get to enjoy real vocals and not the typical soprano vocals used by many female fronted bands. ,,This Sick World'' could have come right out of Amy Lee's writing quiver, and that is meant very positively. ,,Birdcage'' is a fine power ballad and ,,Apex'' is based on an opening riff that many a death metal band would have wanted to write.

Title track ,,Blue Blood'' is a true epic chanson. With a build-up in which we actually get all the strong points of Phantom Elite woven into one song. This is a song that takes some time to sink in, because a lot is happening. A quiet build-up, heavy guitars, atmospheric powerful vocals, melodic bridge, heavy bass and drums, banging solo work by guitarist Joeri and a quiet middle section that builds up to a heavy piece of music that keeps building up to a climax and mega grunt, only to pick up the thread again. Got it, yes, a lot happens in this song, but all in a very well thought out way.
,,Black Sunrise'', the last song on the album, has again already been released as a single and is a melodic driven song, with a wonderfully catchy hook in the chorus. It is a bit more traditional in its structure and thus a worthy finale to this album. I think it may be clear that Phantom Elite has delivered a beautiful album with `Blue Blood' and that fans of bands like Jinger, Evanescence, for example, should definitely give this album a listen. These lady and gentlemen have delivered top-notch work!!!
Release date: 17 March 2023