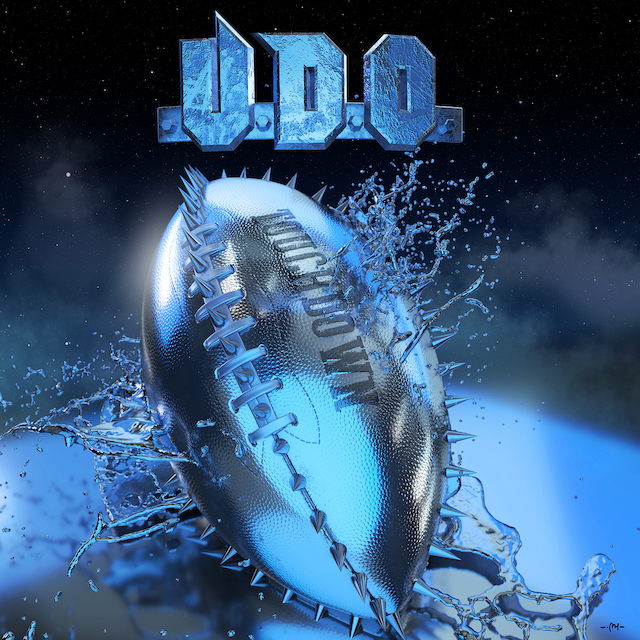 Review | U.D.O. – Touchdown
Atomic Fire Records
You can say or think a lot about the now 71-year-old Udo Dirkschneider, but a lack of work ethic is certainly not an issue with this likable frontman. With `Touchdown', he presents under the U.D.O. banner the now 18th album from the band he founded after leaving Accept. Not counting `We Are One' and the cover CD `My Way' for the sake of convenience. He is also an artist who can be seen with great regularity at various festivals and venues. Whether with U.D.O. or with Dirkschneider, it doesn't matter. The man definitely still has the holy fire and far from burnt out.
Because, briefly said, `Touchdown' has become a stunner of an album. I can't say otherwise. The band plays a great portion of heavy metal of the highest level. Whether that has to do with the new bassist and former Accept bandmate, Peter Baltes, I don't know, but his arrival has at least given a positive injection.
MATURING LIKE A FINE WINE
Right from opener ,,Isolation Man'', U.D.O. pops out of the speakers with high tempo. Udo's always razor-sharp voice is characteristically present and to the point! The production is absolute great and it sounds like a clockwork. It seems like U.D.O. is maturing like a fine wine, getting better and better with age.
The pace and quality on the album are extremely high. Is it all that different from what we know of U.D.O.? No of course not and nobody wants that, because it is banging heavy metal what we know the band for and why the band has also managed to build a loyal fan base. That they can make other outings they proved with 'We Are One', but `Touchdown' proves once again why Udo Dirkschneider and his men have been at the top all these years.
U.D.O. – THE CONCLUSION
If I had to choose personal standout tracks on the album, it would be opener ,,Isolation Man'', ,,The Flood'', ,,Punchline'' and title track ,,Touchdown''. But that does not take away from the fact that the rest of the songs are of high quality. `Touchdown' has therefore become an album that U.D.O. can be proud of an album that the fan base can purchase with confidence.
Did the band score a touchdown with this album? That remains to be seen, but it is definitely an album that rocks like hell. An absolute must have for fans of good old school heavy metal!!!
Release date: 25 August 2023