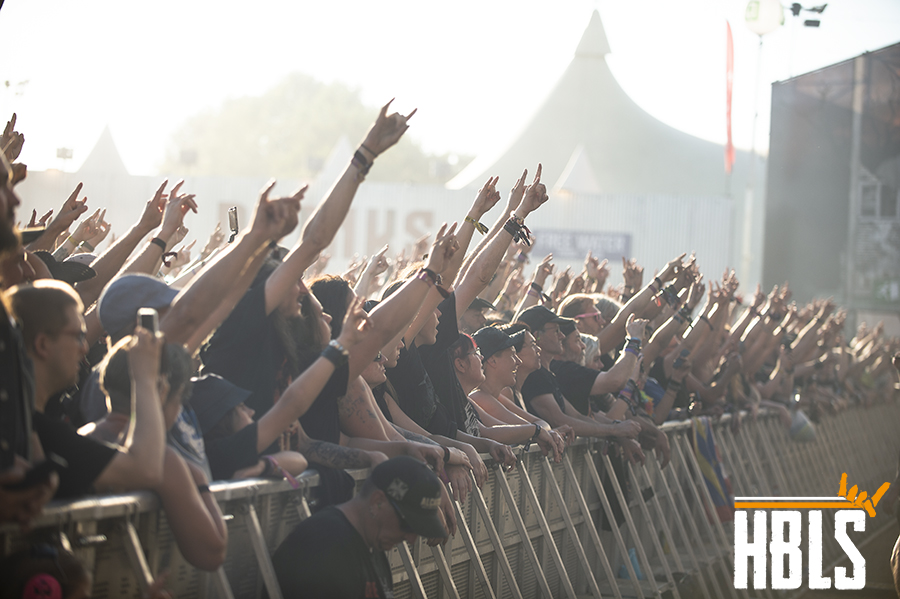 Live Report | Alcatraz Metal Festival 2022
12-13-14 August 2022 – Kortrijk [BE]
2020 was an ink black page in the history of Alcatraz Metal Festival because it was the first time that this awesome yearly rock and metal event didn't take place since their first edition in 2008. In 2021 the Alcatraz team showed courage and guts to organize their 3-day metal event within the then government Covid-rules. They pulled it off with success!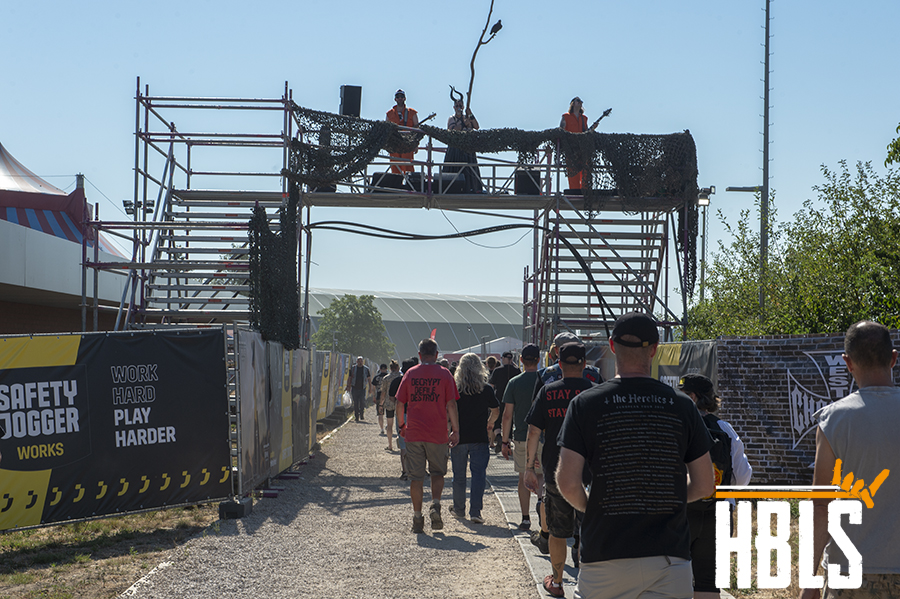 All the more reason to be extremely excited this year, because Alcatraz Metal Festival could finally open its prison doors to welcome about 25.000 inmates, 114 bands [38 per day], crew and volunteers without any governmental restrictions. What a blessing for the loud music community and especially for the organization! Because I had to miss out last year for personal reasons, I can only say that it felt really good to be back on these Belgium prison grounds.
SUSTAINABLE ALCATRAZ!
Actually, a few things have changed this year, and in a good way. The most important is, from now on Alcatraz Metal Festival contributes to nature and says NO! to plastic and the organization takes concrete steps towards a more sustainable festival. An absolute no-go is throwing plastic cups, bottles and other waste on the festival ground. Everybody gets a free eco-coin [value 1,5 euro] at the main entrance which you need every time you buy a drink and only receive back when you bring your empty cup/bottle to the bar. Also, the many [recycle] bins make you aware not to dump your waste behind you. I can't say the prison grounds looked 100 % spotless every day but it came close. Not only horns up for Alcatraz Metal Festival but to all the inmates for taking this seriously. And as a thank you, you get a very cool metal keychain in the shape of a Flying V guitar when checking out with the eco-coin Sunday night.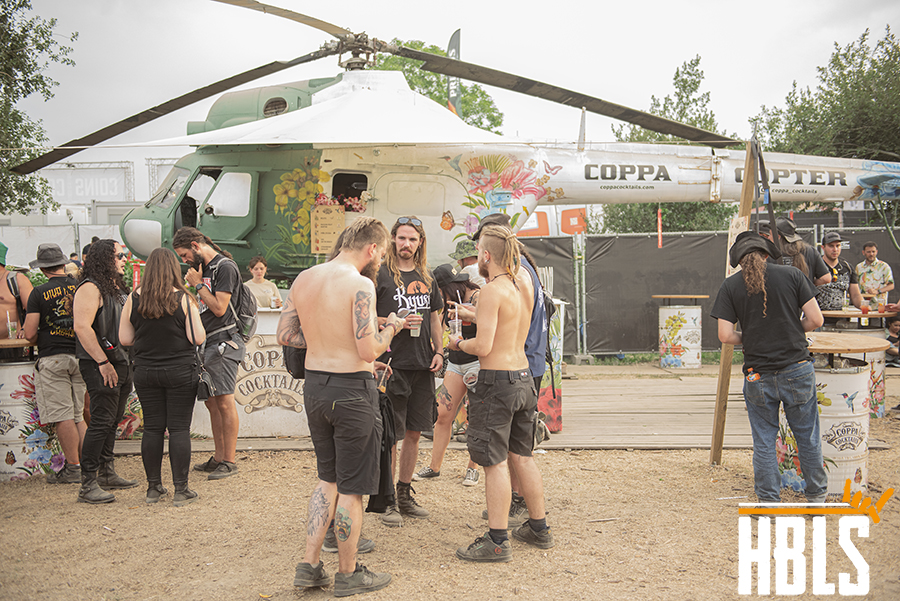 Travelling by train, bus, bicycle or carpool is highly requested and shuttlebuses are provided from the official parking lot outside the festival area. Green measures have also been taken for food, generators and camping. All in all, I think it is awesome that Alcatraz Metal Festival is taking responsibility in the climate change matter.
HEATWAVE AND MAKE-OVER
During the entire festival weekend there is a heatwave present and it is absolutely ruthlessly hot, 30 to 35 degrees Celsius and standing directly in the sun it is even hotter. So yeah, a guarantee to get sunburned or a sunstroke. The Alcatraz organization is aware of that danger and put out a safety warning already a few days before. Thumbs up for having placed multiple dispensers with free sunscreen, handing out free bottles of water on the hottest time of day [14:00-19:00], creating extra shadow spots and also the first aid staff is very active to keep an eye on the inmates. Because of the extreme heat it didn't take long to have the prison grounds look like a desert and most inmates seek constant shelter in and around the Swamp, the Helldorado and the Morgue stage tents, VIP area or they check in at the indoor prison bar/hang out El Presidio. Consuming nonstop beverages and keep your head cool is the advice here.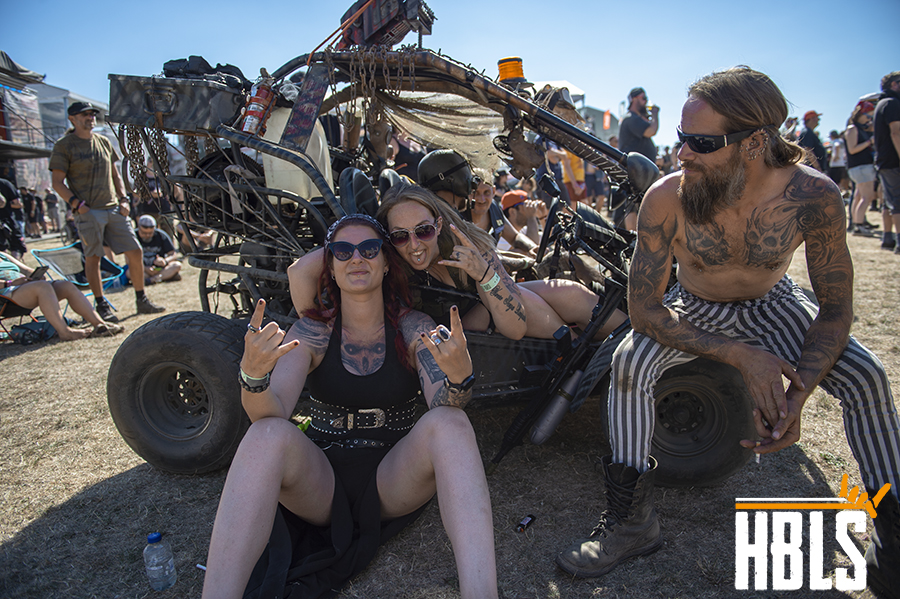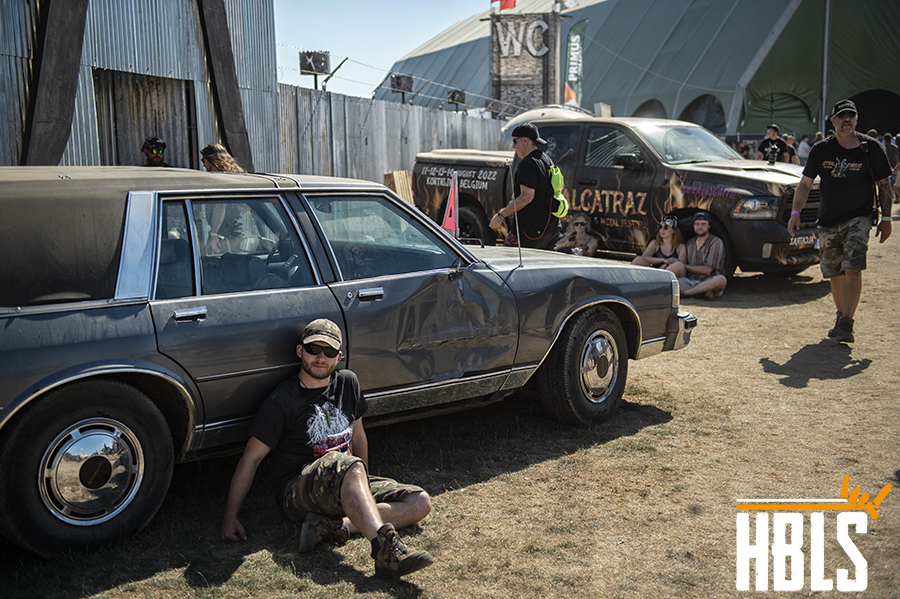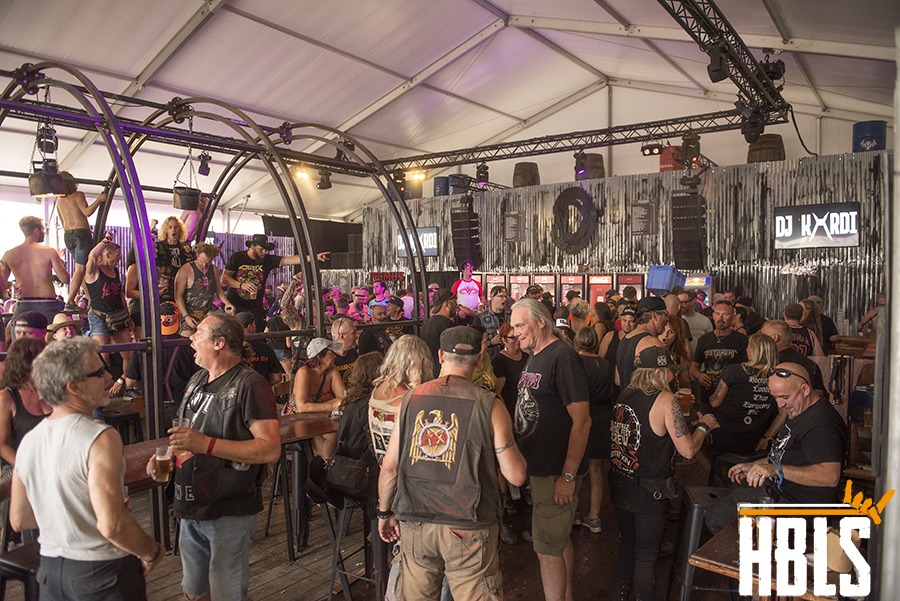 But actually, this extreme weather fits the new look and feel of the Alcatraz Metal Festival. There is a lot of cool rusty iron decoration, old cars, statues and fire spectacle and the best way to describe it is that it all looks like a little brother of HellFest, but still with its own identity. Now that the main entrance has been moved, the festival ground is larger and has a different lay out and the 4 stages, the metal market, VIP and food area have their own kind of territory. The camping ground has been upgraded and there is a lot in the details. The way it logistically is organized this year makes it actually still feel spacious. With this awesome new look and feel the Alcatraz Metal Festival has taken a big step up for sure. That being said, prices for food and drinks are not cheap [3 euro for water, soft drink and regular beer and 4,50 euro for ordinary French fries]. Honestly, I was not that impressed by the quality of the food [the usual choice between fried food, Asian, Italian, kebab-like, etc.] and I sensed I wasn't the only one. Room for improvement here.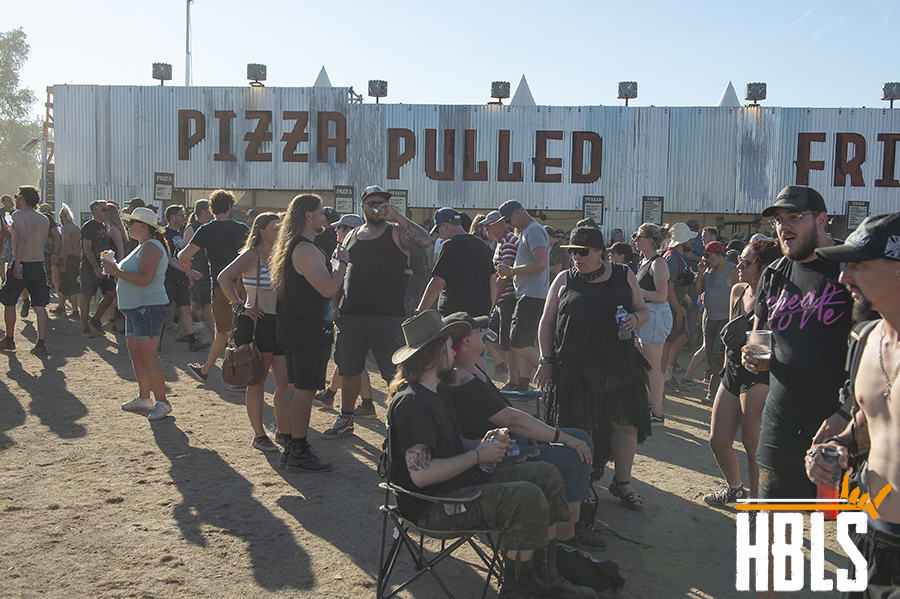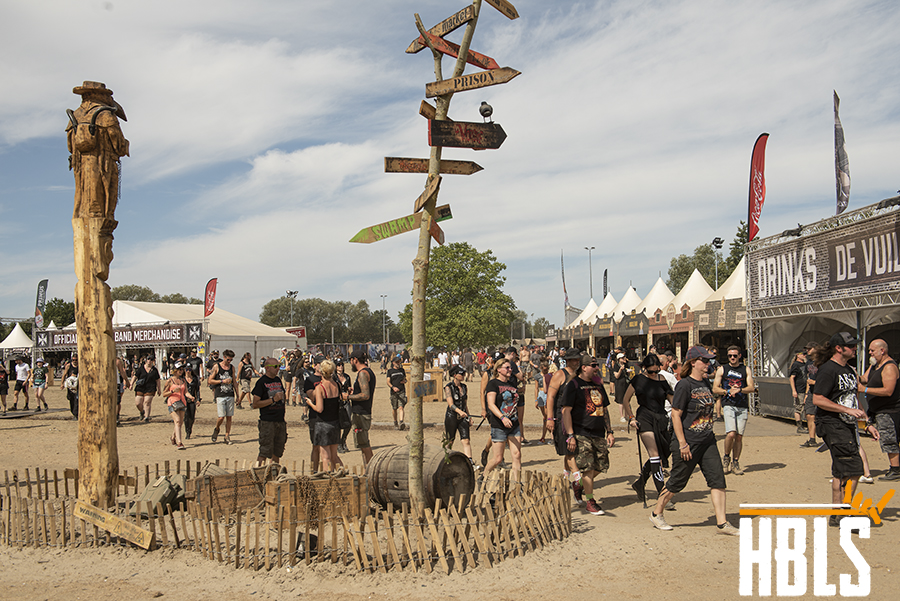 THE MUSIC – THE EXPERIENCE
This year Alcatraz Metal Festival made sure they have the hardest line-up ever and during those three days extreme decibels, grunts, growls, roars and rage bluster from the gates of hell over this little Belgium town Kortrijk. It is very much supported by the locals who work as volunteers to make Alcatraz one of the nicest festivals in Europe. Also because of the heat, but actually in general it is impossible to watch all 114 bands, from start to finish. And that is not the goal, because a festival like this is just a great way to check out bands you haven't seen before for a few songs and get out of your musical comfort zone for a minute, besides enjoying your personal favorites. But most of the time it is also about socializing in your favorite musical environment, having a drink and a laugh. There is no judgement and it is a safe place to be yourself. It is actually a weekend of ancient cries, solidarity, old and new love, fraternization, camaraderie, crossovers, reunion, geniality, dedication, lifestyle, seen and to be seen, nostalgia, uniting, bring the message, rituals, tradition, rock 'n roll, escape, progress, capture the moment and most important of all: simply just having fun. Not only for the inmates but also for the bands.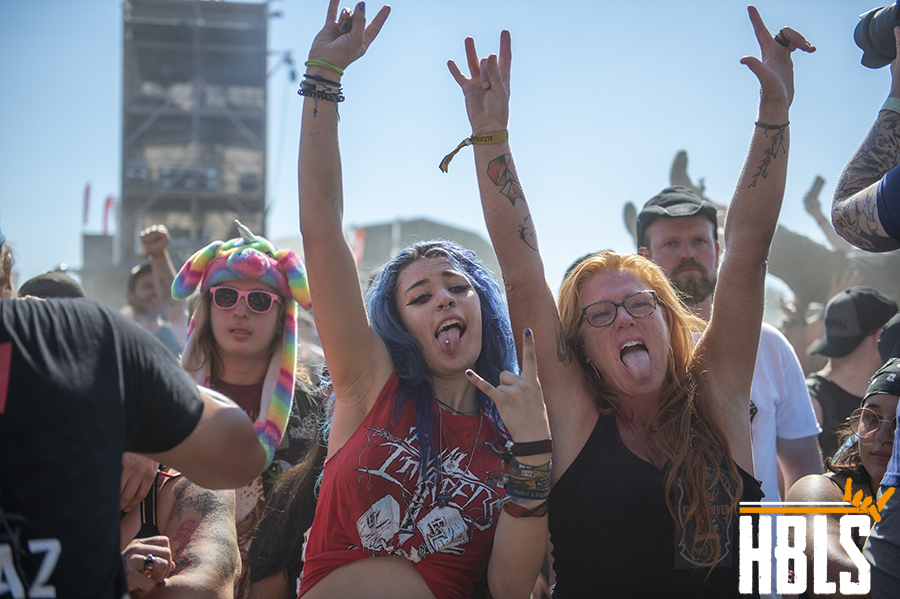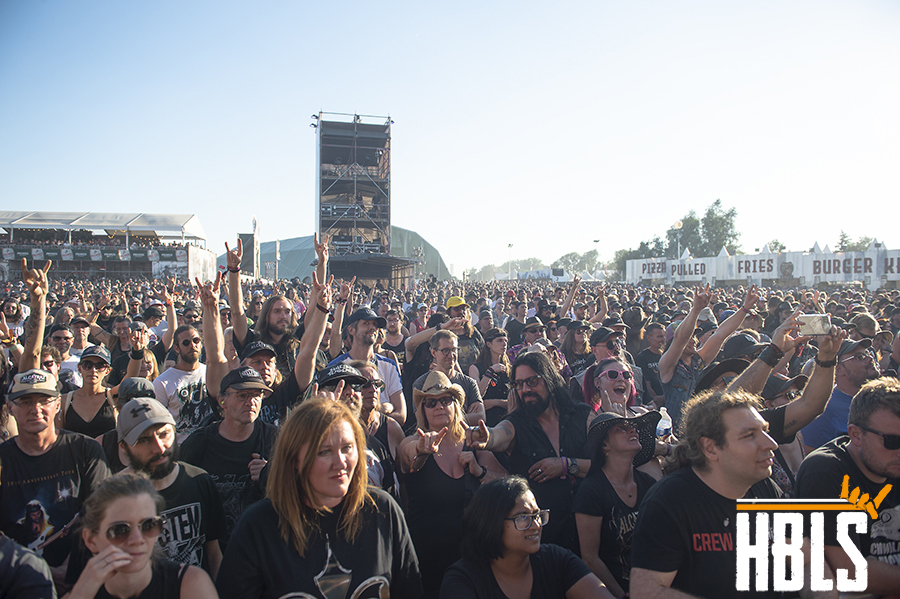 And oh boy, the bands are put to the test with this extreme heat, especially those who wear costumes, special make-up and attributes, facing the direct sunlight on the Prison stage. I am totally flabbergasted and impressed how all these musicians did their utterly best to headbanging, race and move around like maniacs to entertain the audience ignoring the extremely sweaty conditions. Belgium Tattoo sweetheart Femke Fatale announces the bands and Officer Nice, his sexy squad and Lord mayor and wife make their daily round. During these three days I tried to check out as many bands as possible, at least for a few songs, but I also spend time in the backstage area to do video interviews [watch here on HBLS TV] and also hide in the shadow for a bit to cool down.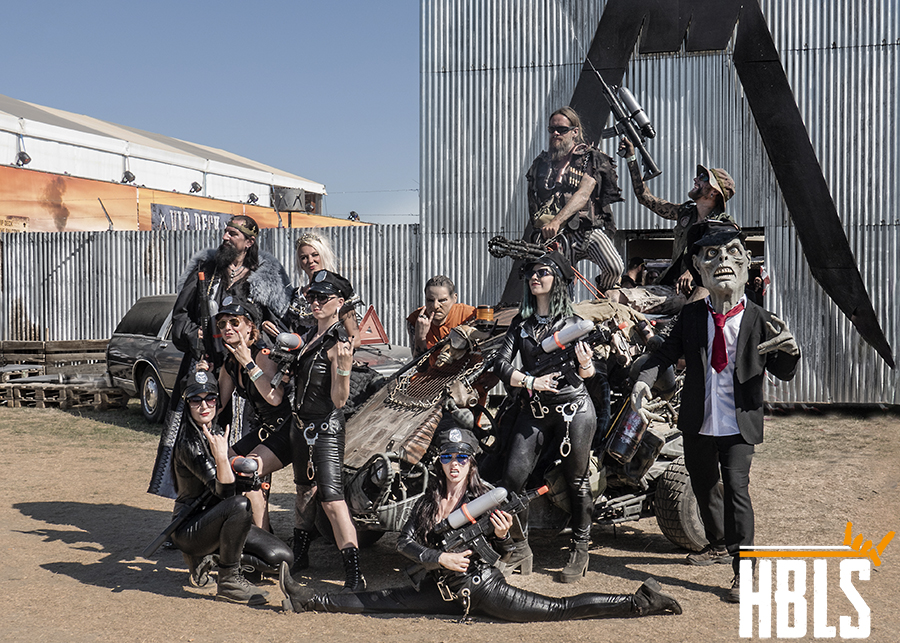 THE BANDS – MY THOUGHTS
Of course, every inmate has his/hers/them own experience, personal thoughts and favorite bands and therefor I am not going to zoom in extensively on every band in this blog. Overall, every band did good, a variety of subgenres were represented and the organization can look back on a successful edition. As far as I noticed there were no serious incidents at all. So, enjoy the photos and my comments on the bands that I swung by and see you next year when Alcatraz Metal Festival celebrates its 15th Anniversary – 11-12-13 August 2023. [Get your early bird ticket HERE] 🙂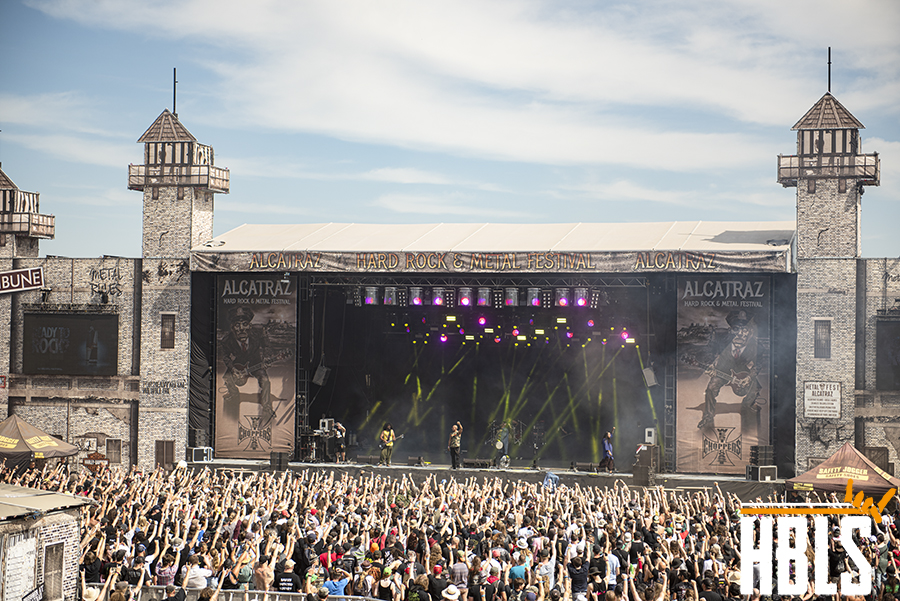 DAY 1 – Friday, August 12
The first band I see on day one is Warkings [Prison]. These metal gladiators are a spectacle to watch, fully dressed up and their stage setup is highly entertaining. Fighting their battles with power metal that sticks and armed with sing-a-long songs like ,,Spartacus'', ,,Fight'' the band actually impress.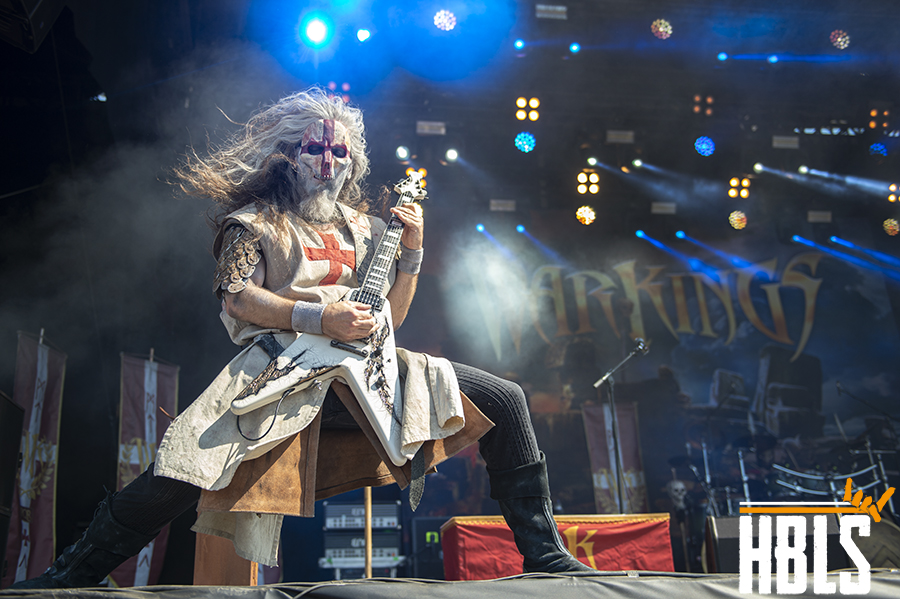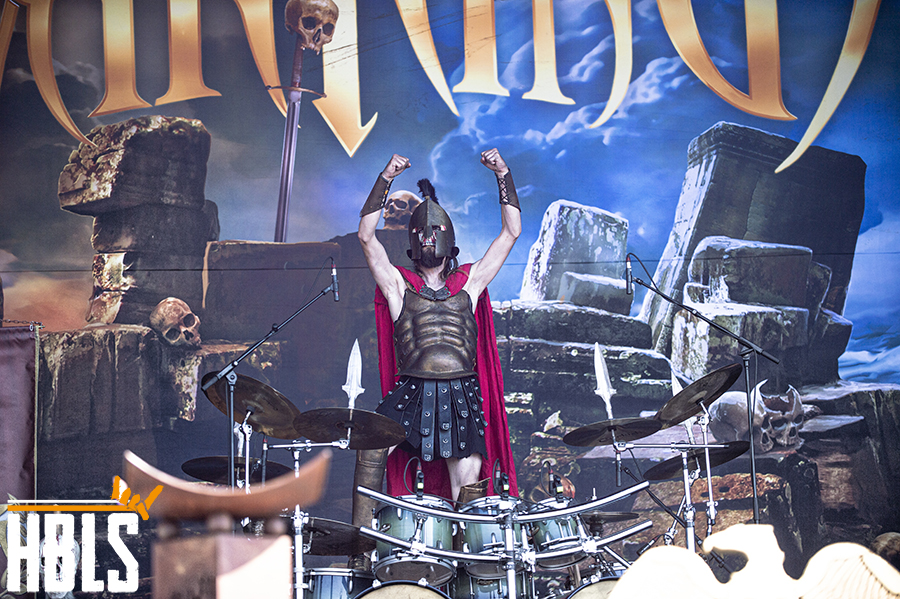 Bark from Belgium [Swamp] is like a jackhammer that rages endlessly. It is in-your-face, raw and heavy loaded with barking vocals. Great energy, nice grooves and a crowd favorite.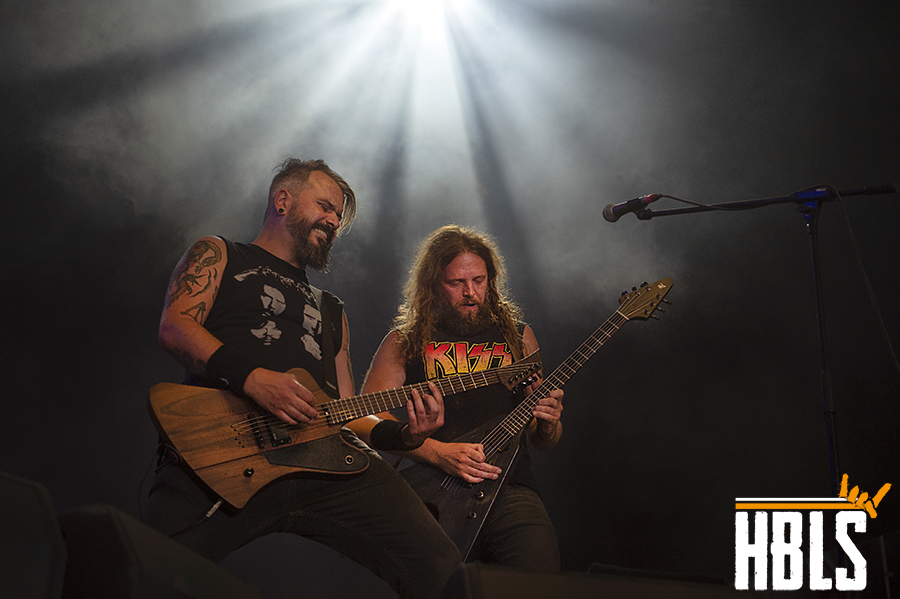 The Night Flight Orchestra [Prison] eventually gets the crowd going to embrace their 70s/80s influenced hard rock, AOR songs with disco elements and they even manage to move the audience to do a conga-train. High quality music by very experienced and well-known Swedish musicians and a refreshing and fun addition to the line-up.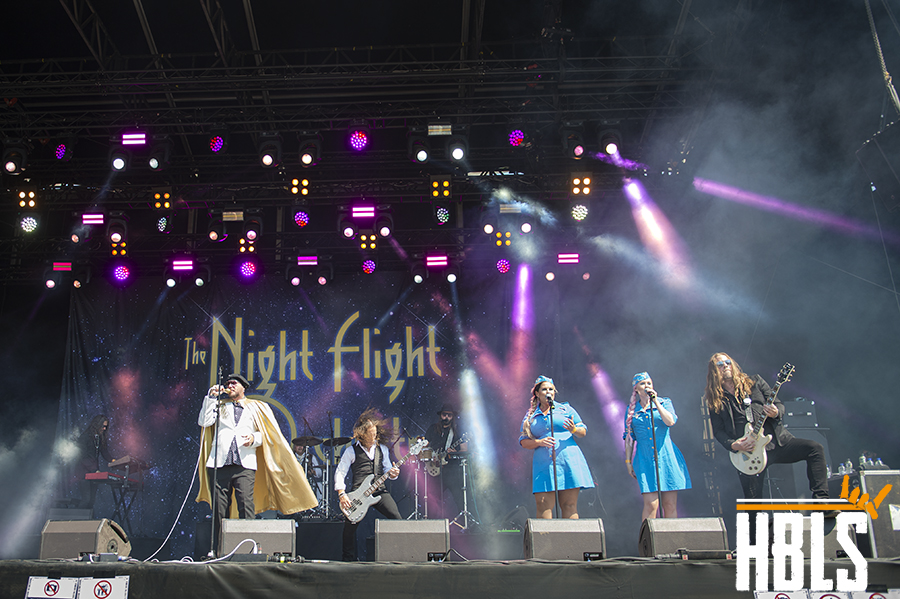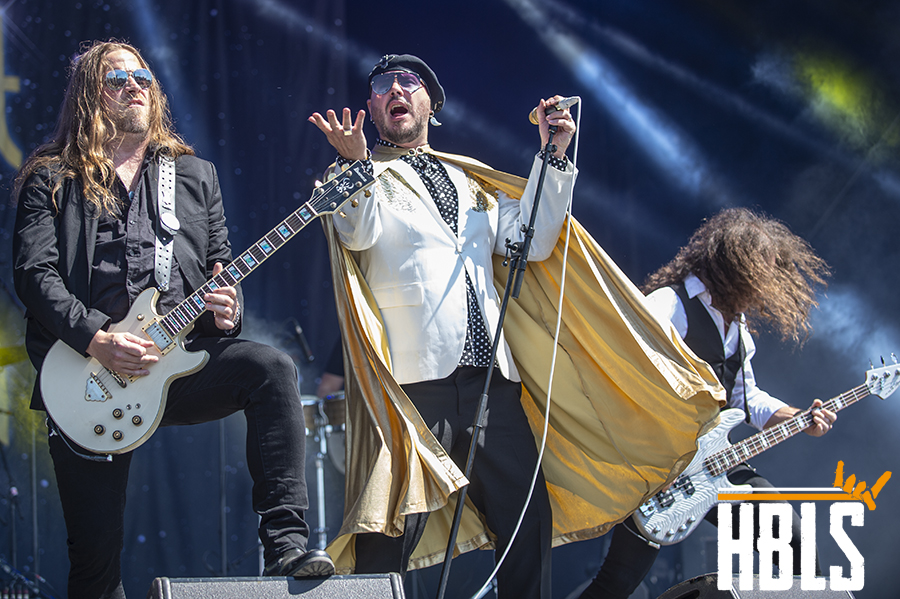 Guitar veteran Uli Jon Roth is taking the spotlight on stage [Prison], having his bandmates quite some meters behind him. Nevertheless, Roth is an old string master who shows some fabulous galactic guitar finesse.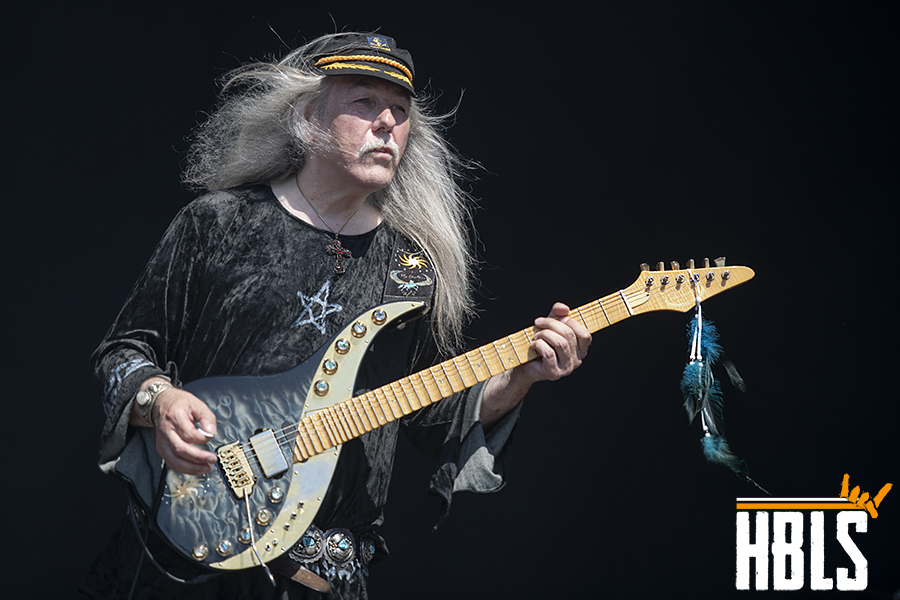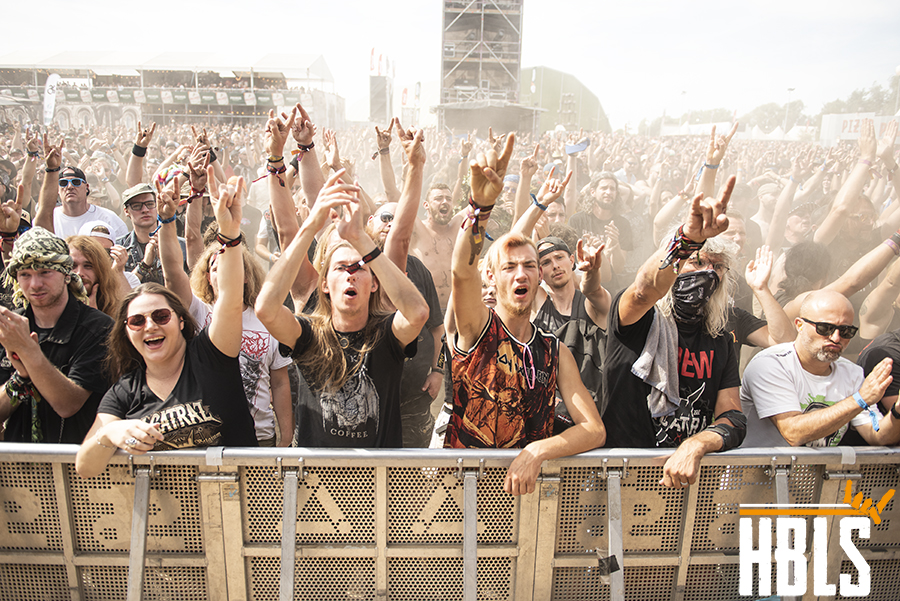 It is a delight to see Dutch star guitarist Adrian Vandenberg and his solid sounding band today [Prison]. Swedish singer Mats Levén is a great choice to be the new front man. He nails both Vandenberg songs as well as Whitesnake classics like ,,Judgement Day'' and ,,Here I Go Again''. The ultimate ballad ,,Burning Heart'' has a few slides for which Ad later apologized via Facebook. Other than that Vandenberg sounds solid as a [classic] rock.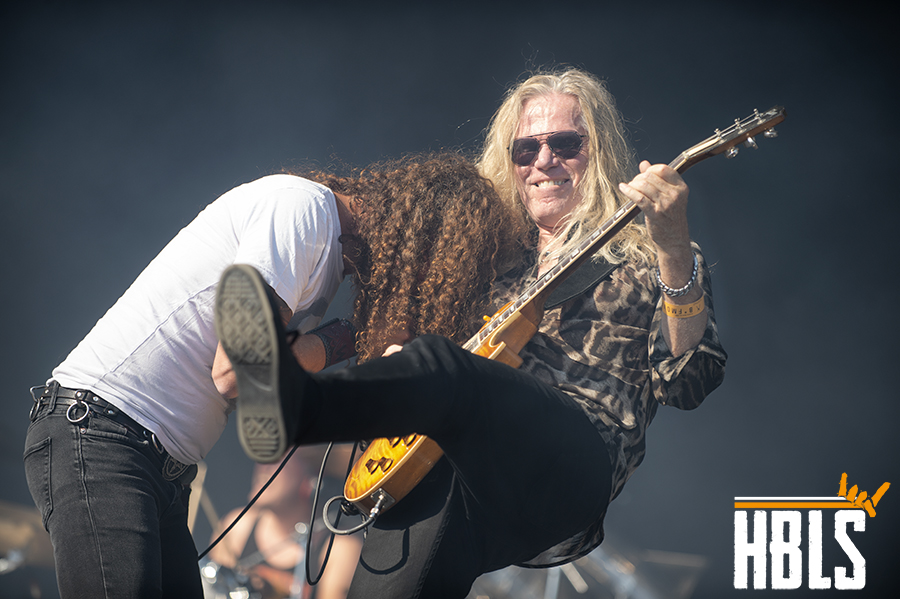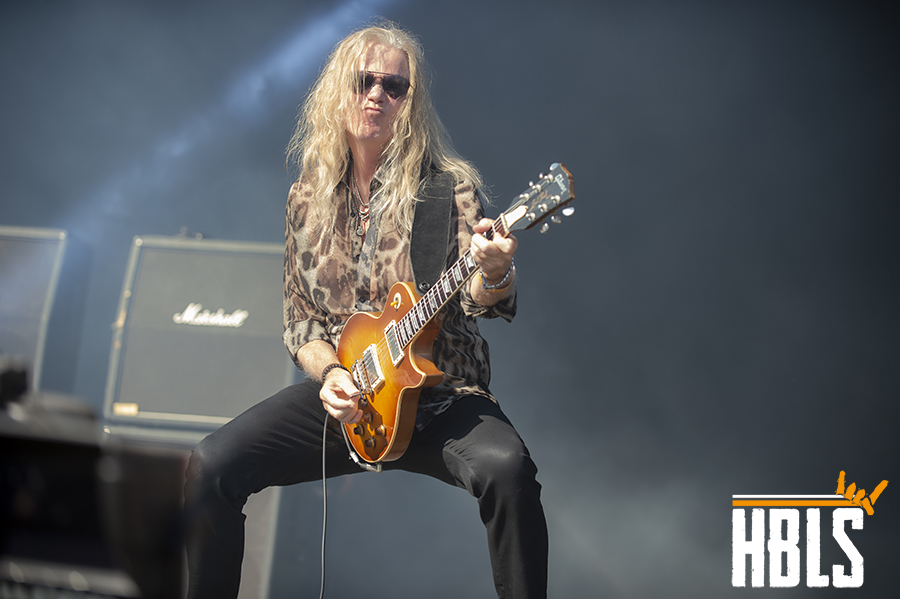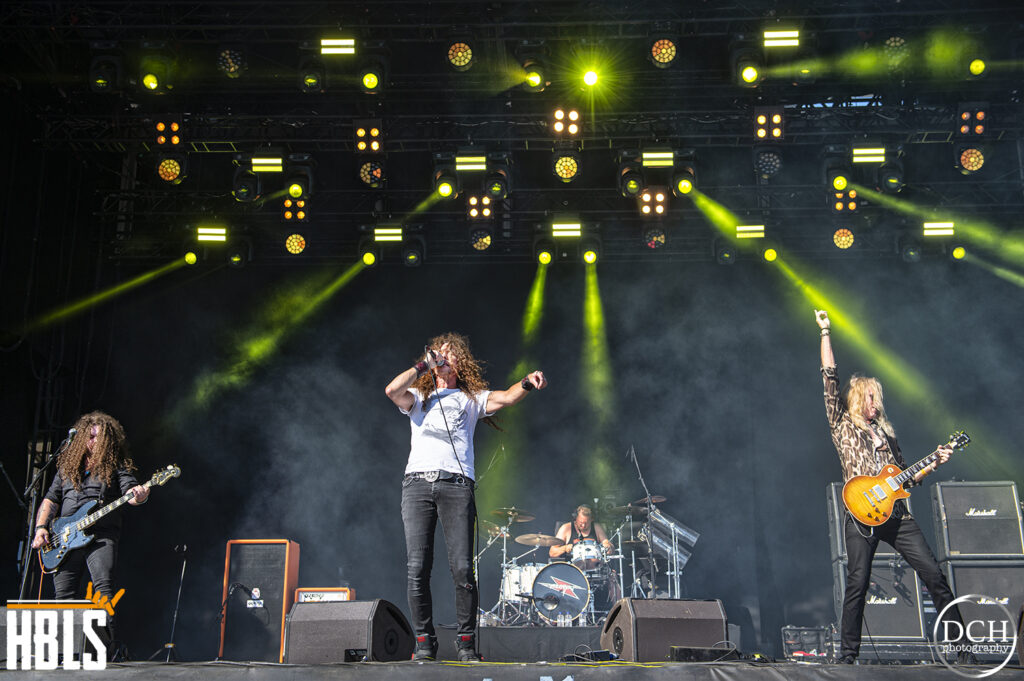 Insomnium attracts a huge crowd in the Swamp. I am totally enchanted by their melodic doom death metal and catchy undertone. And especially the endless, flawless, howling guitar solos are mesmerizing.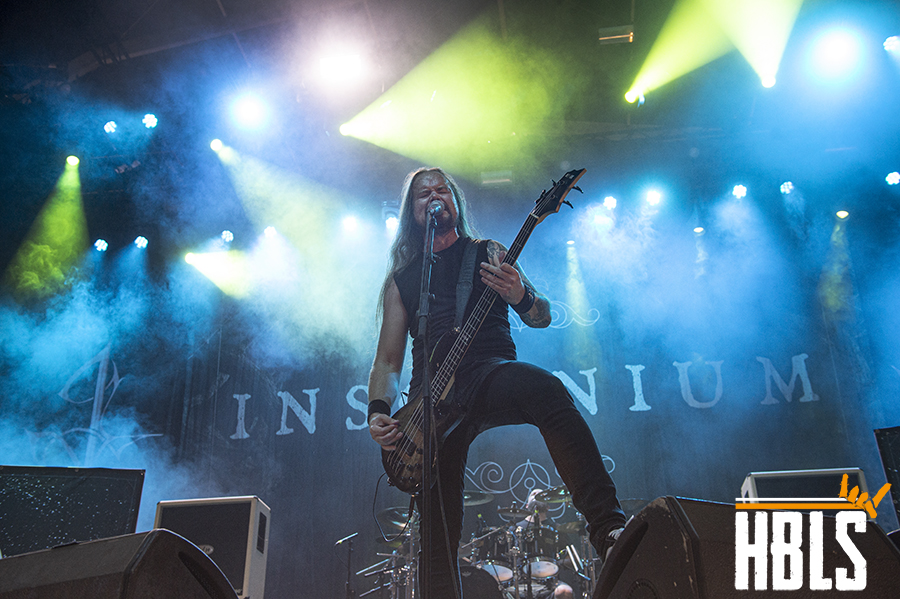 I am not getting overly excited by the performance of Finnish power metal band Stratovarius [Prison]. Playing the classic anthem ,,Hunting High and Low'' and cover ,,Little Runaway'' not much can go wrong of course. This is a well-oiled machine that knows how to please the audience but I miss a certain spark here.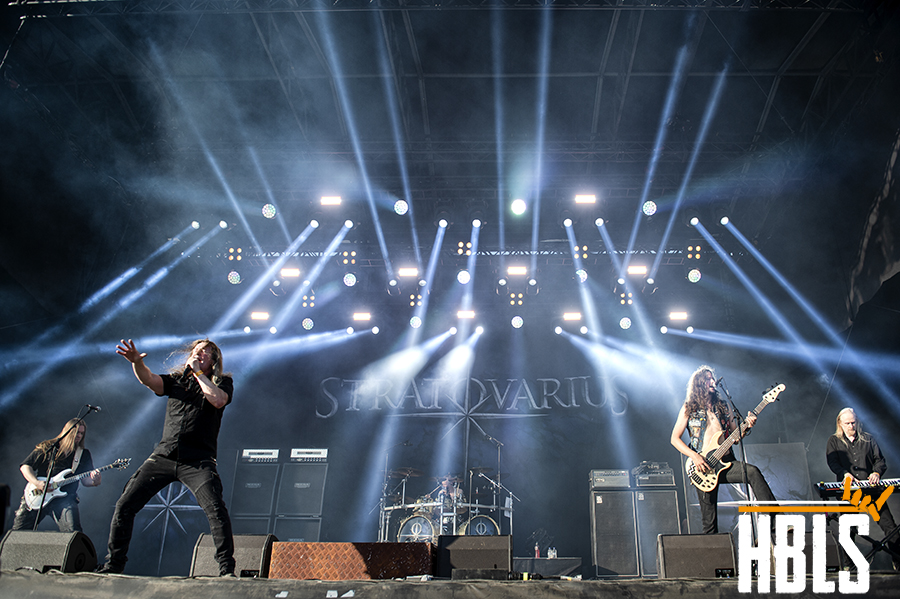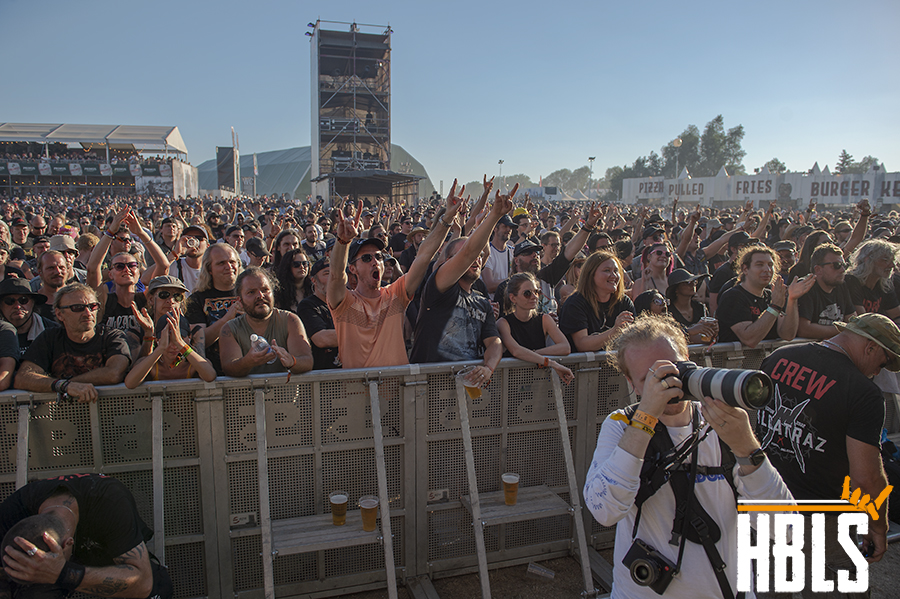 Being a total contrast, Dark Funural in full corpse paint, studs and leather lures a huge crowd in the Swamp and present an intimidating, all serious and dark performance.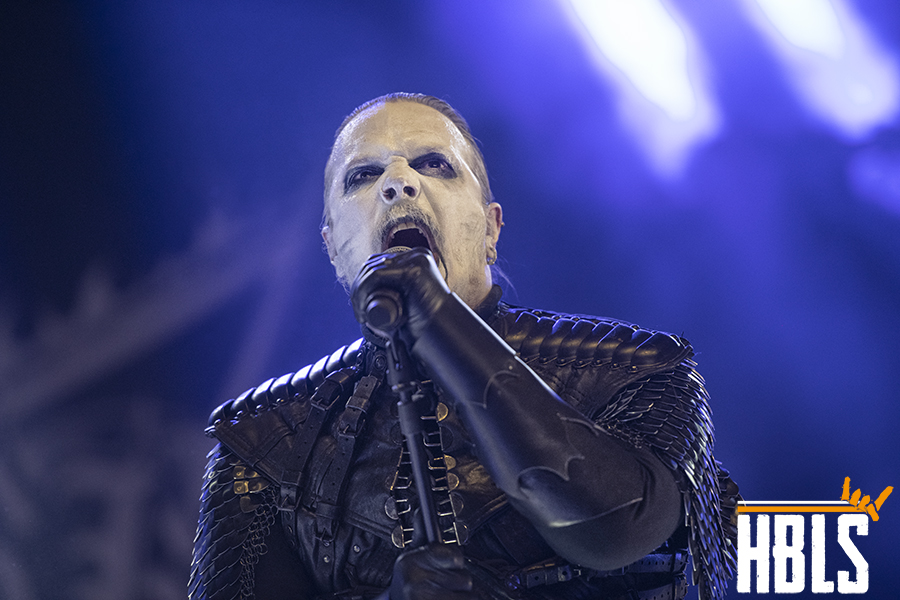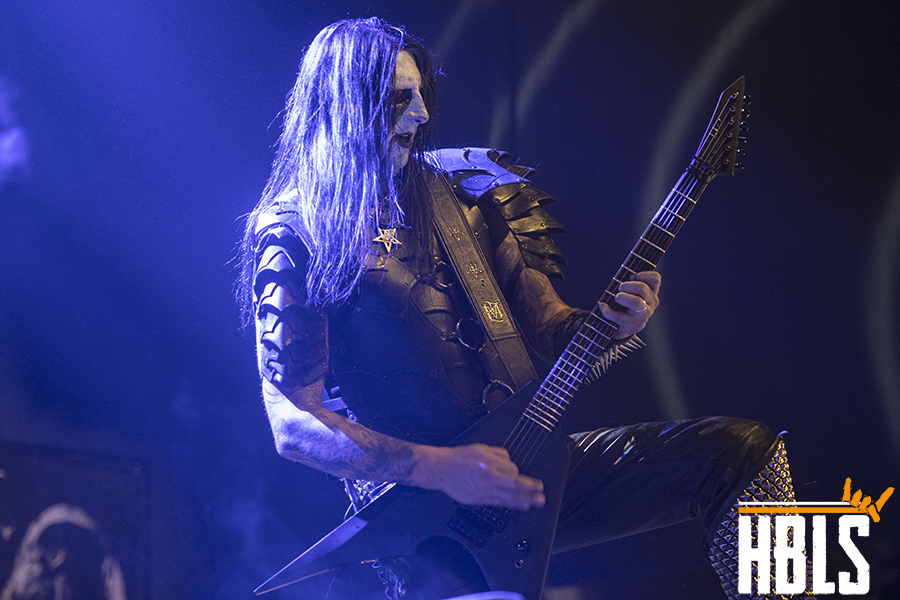 Right after that, The Darkness from the UK does the exact opposite [Prison]. A Grande stage and bright light setup sets the tone for a highly entertaining and fun performance. Centre of the attention is high pitched singer/guitarist Justin Hawkins. A true flamboyant showman with a vibrant personality and funny flexible moves [he even does a handstand on the drum riser]. Fantastic live band, I love their British humor and the variety in the songs. A unique and stand out performance.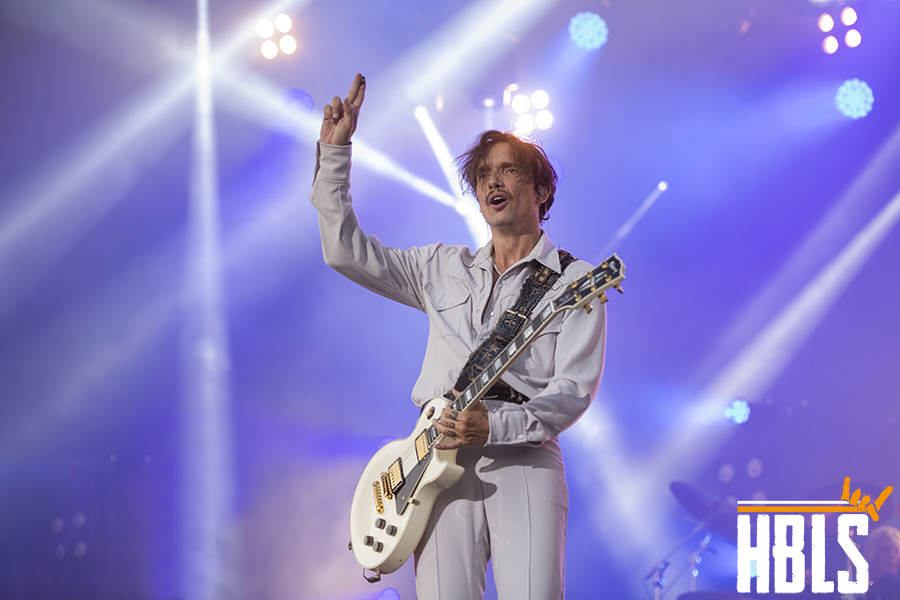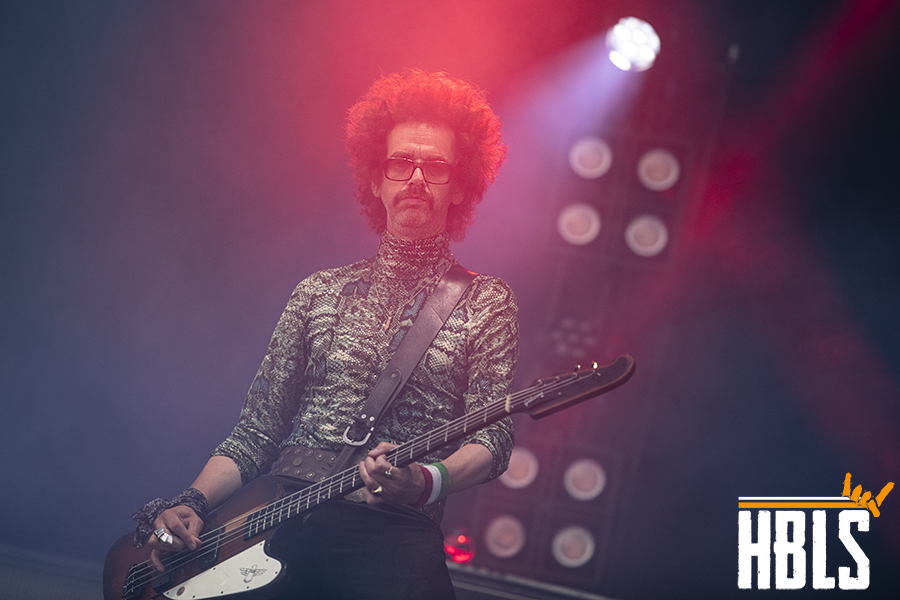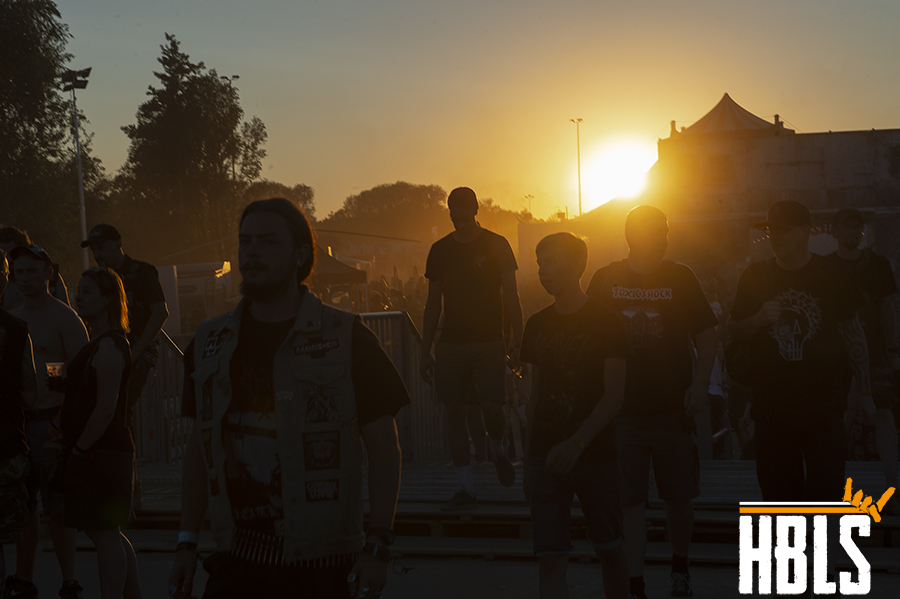 Venom Inc. [Prison] presents a special performance by playing the second classic Venom album `Black Metal' in its entirety. A celebration as the album was released 40 years ago. This show is über nostalgic from start to finish. No talking, just playing and it takes me right back to my teens when I heard the LP for the first time. Every song came right back to me. An absolute highlight of the festival.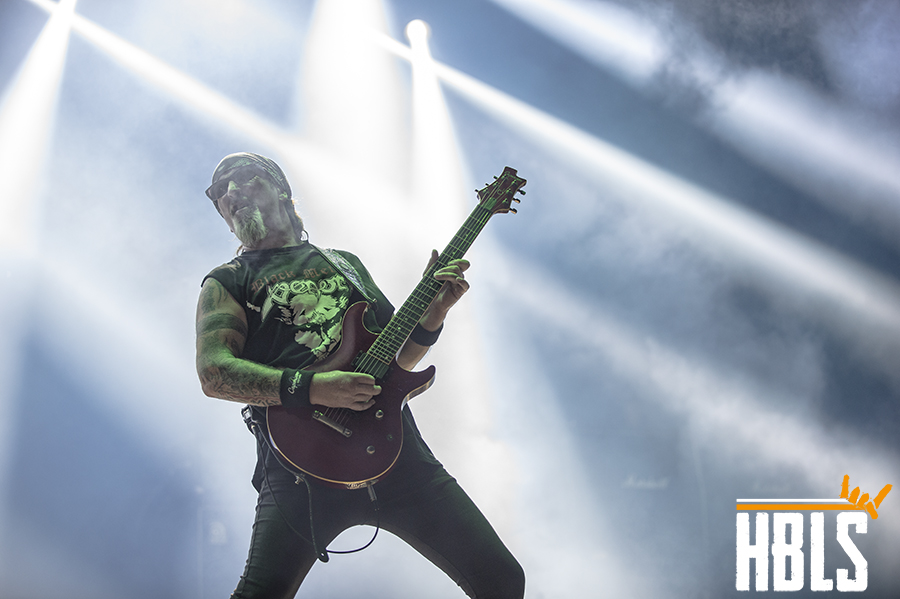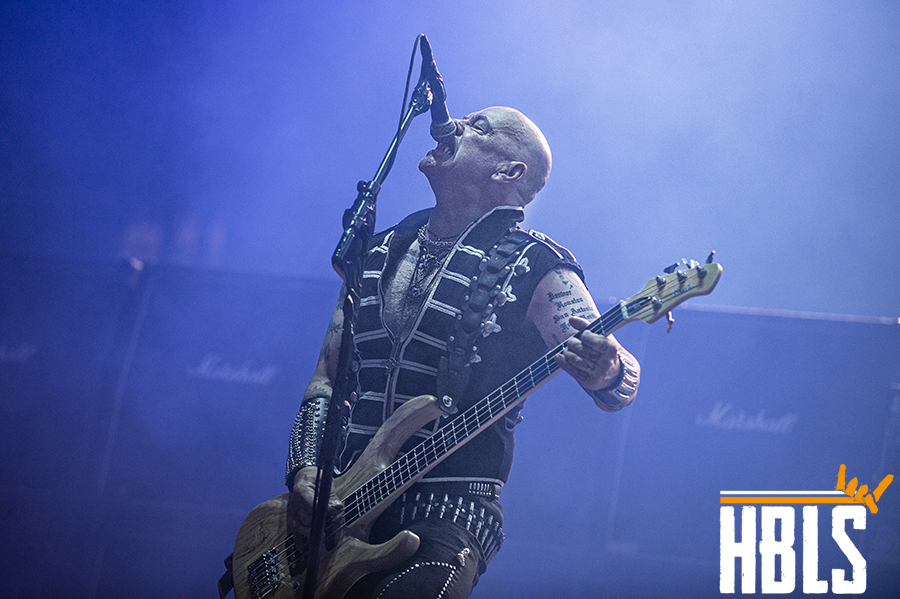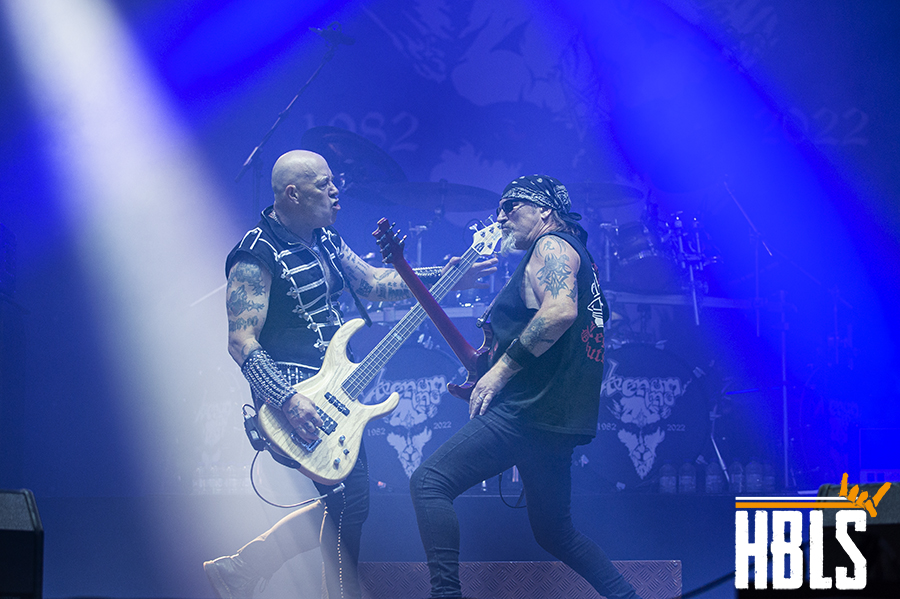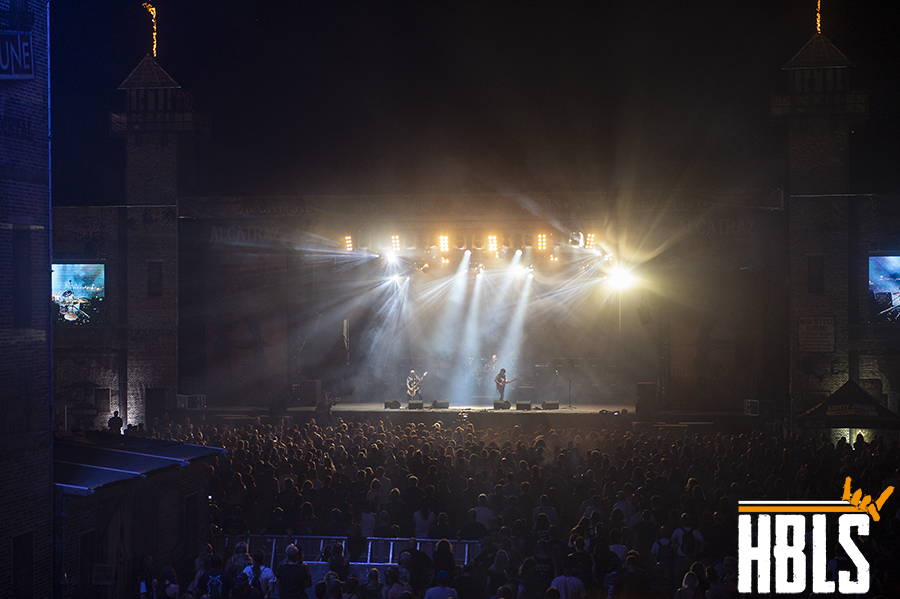 Still being bedazzled by Venom Inc. I peak in the Swamp tent where Polish black metal band Mgla [all hooded faceless musicians] make a very cool and obscure impression. Right after I sneak into the Helldorado tent where Voivod does excellent work but funny enough in front of a relatively small audience.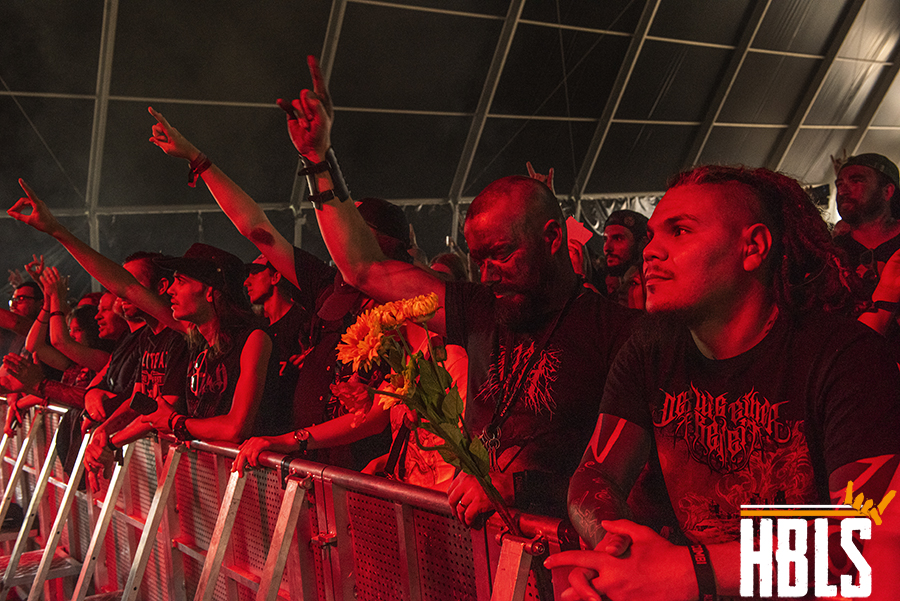 German heavy metal band Accept [Prison] fire away their [classic] metal anthems to the restless and wild. A well-oiled machine with a professional attitude and stage presence wrapping up day one in a traditional way.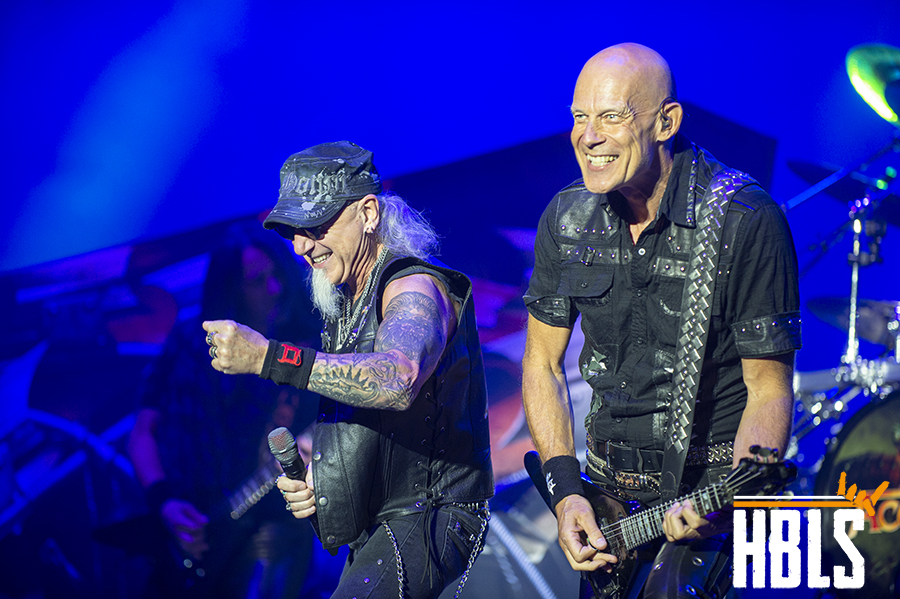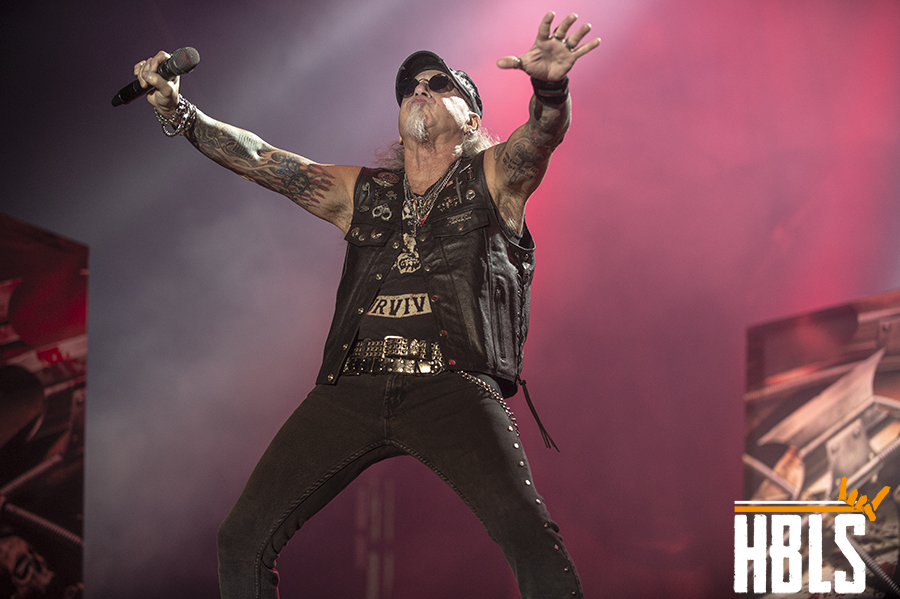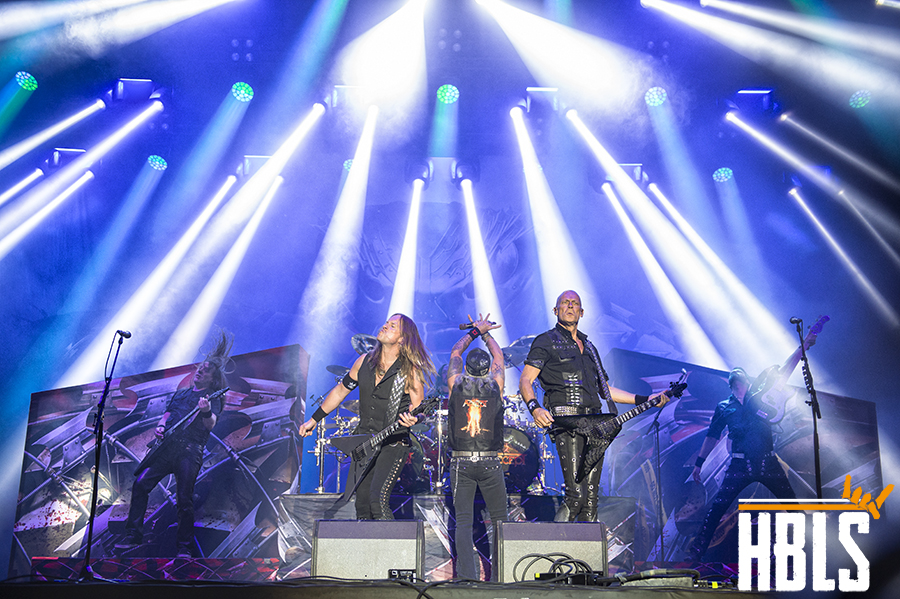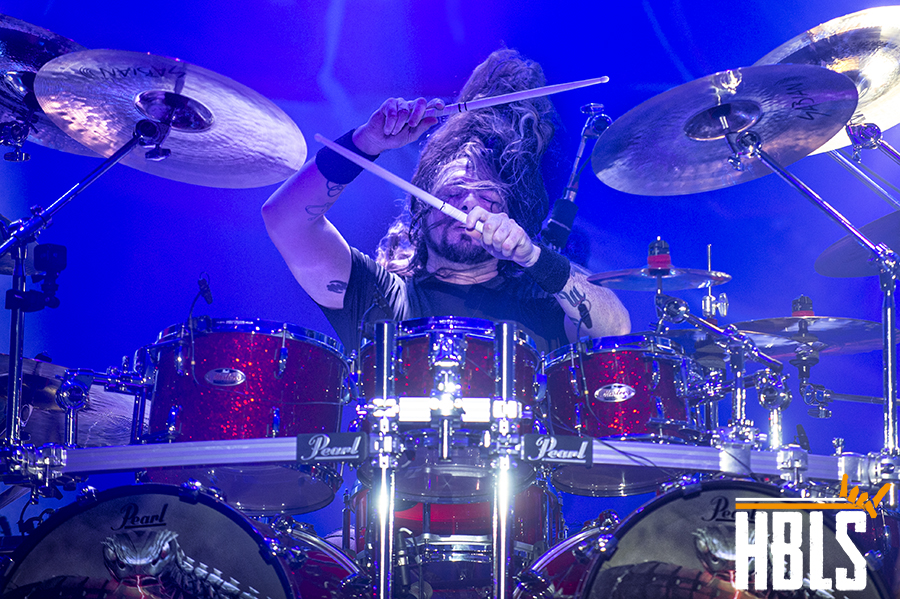 DAY TWO – Saturday, August 13
On day two I start the day with Butcher Babies [Prison]. Grunter/growl duo Carla Harvey and Heidi Shepherd are killing it. They have a stage attitude that is extremely infectious and it causes circle pits and crowd surfing. What a great live band and next time higher on the bill please.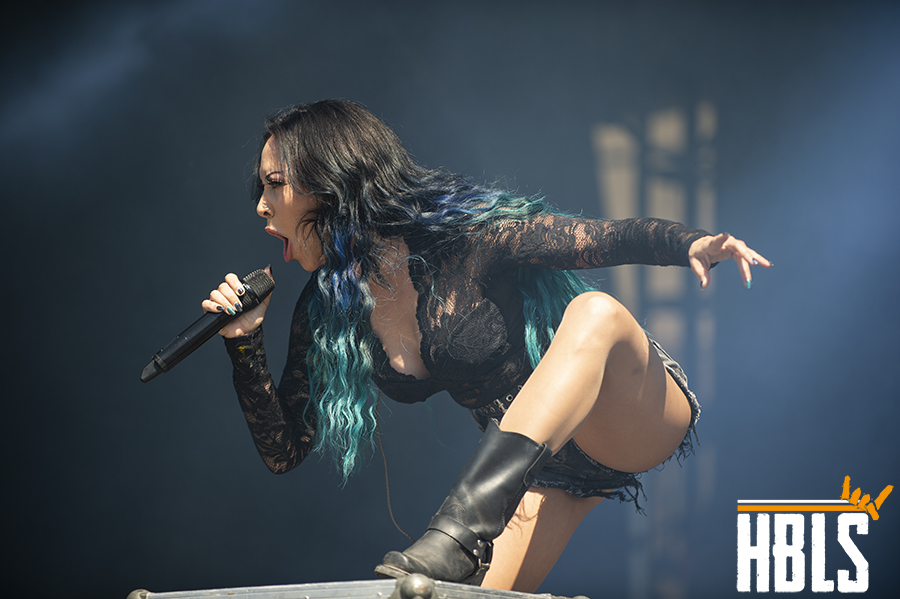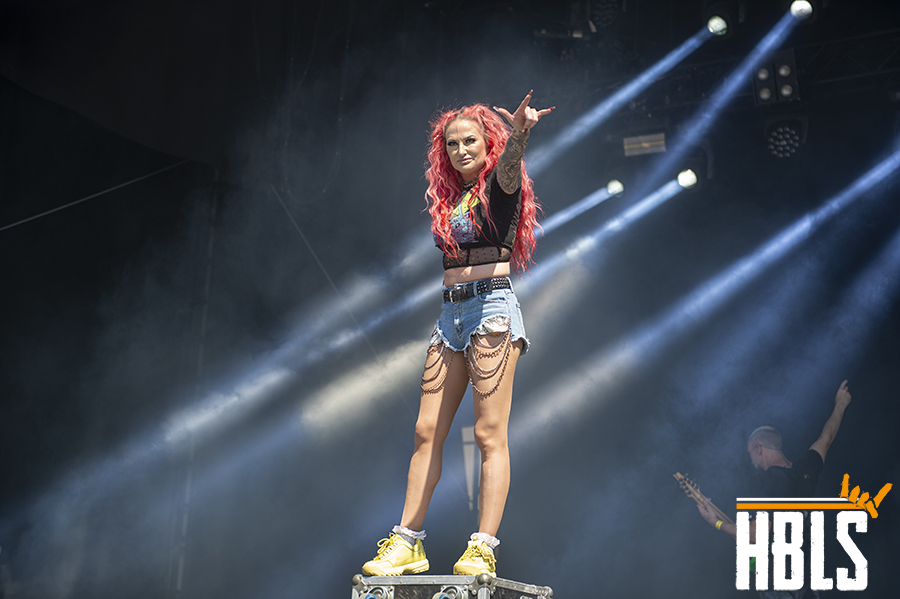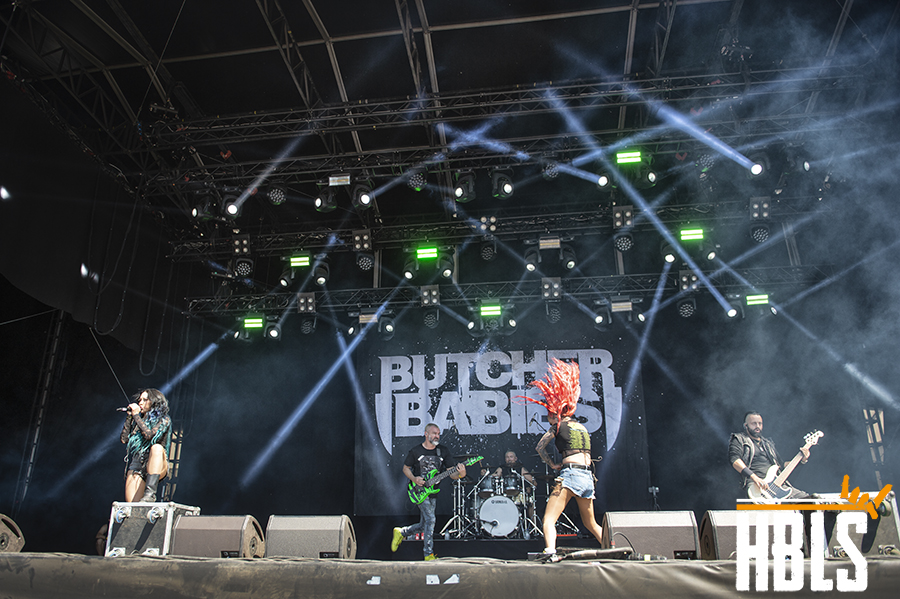 I was looking forward to see Heathen but unfortunately the band is stranded in Dover because the boat is not leaving the dock [they manage to arrive at night and play after the main act]. Il Nino [Prison] displays typical nu metal with a high doses of groove and it is nice to have in the background while gasping for some cold drinks and shadow.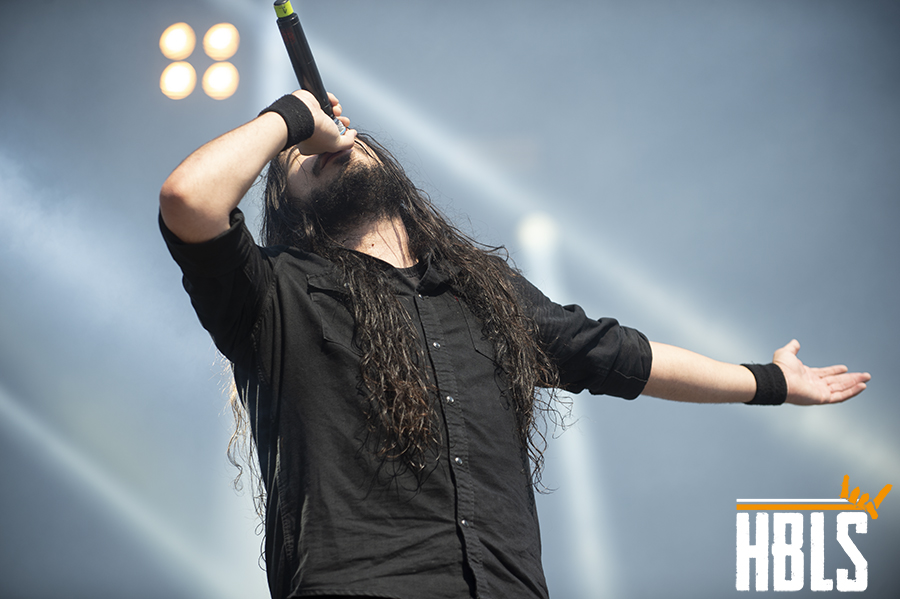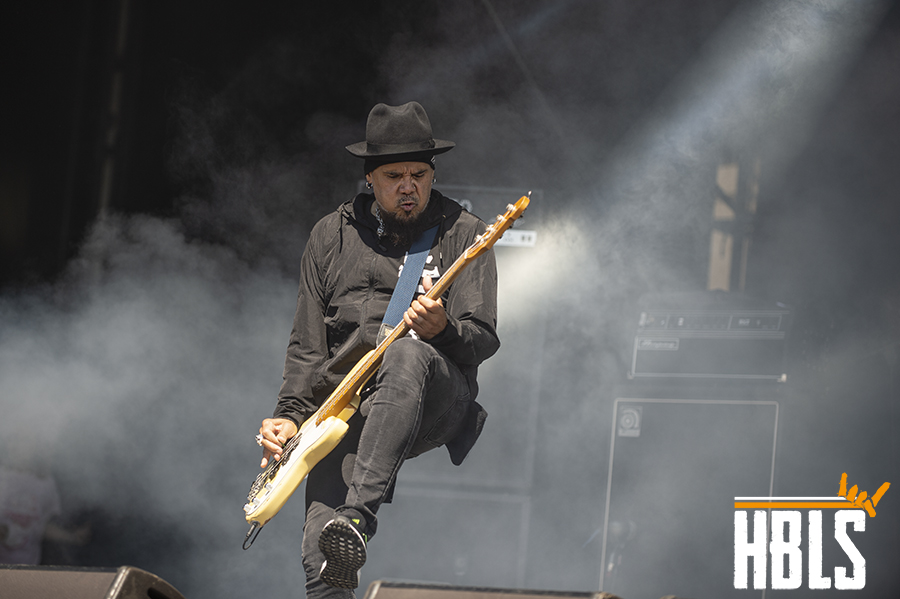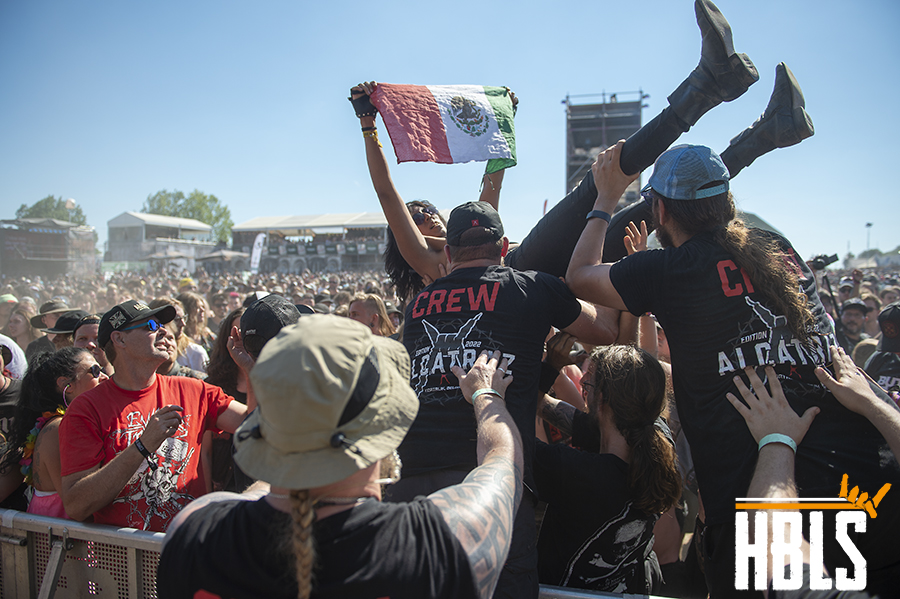 Belgium old school speed metal band Evil Invaders feels really at home at the Prison stage. The audience goes all in and Evil Invaders proves to be a force to reckon with.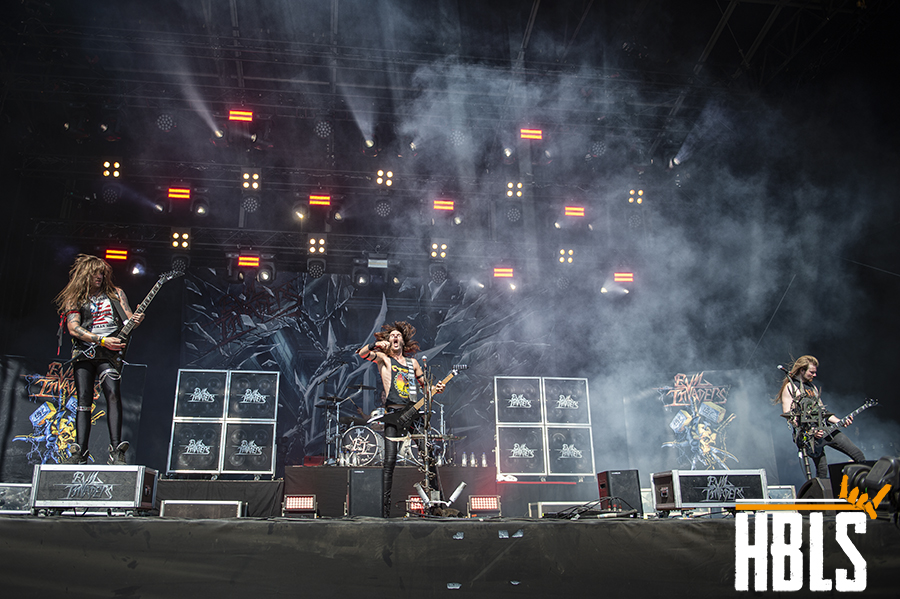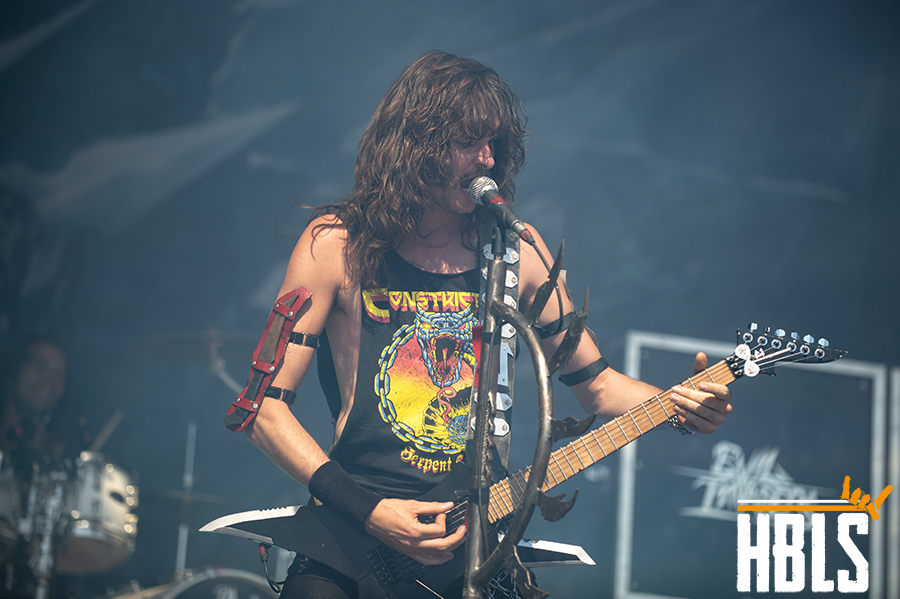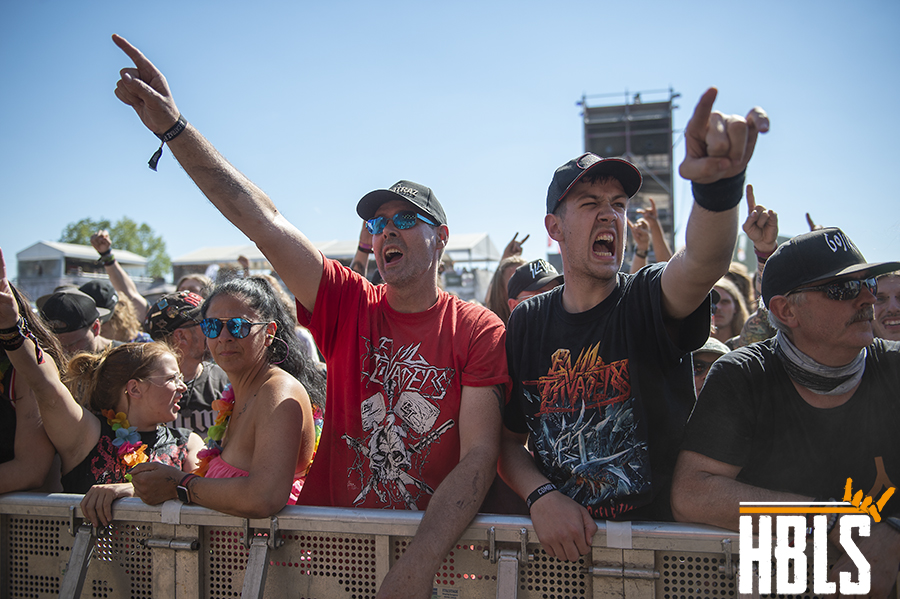 Another band that really impress me is Amaranthe. The skilled vocal interaction and diversity performed by the lovely all-round singing Elize Ryd, clean male singer Nils Molin and guest screamer Richard Sjunnesson [The Unguided] is captivating. Heavy but catchy songs that display quality and a tight sounding unit that developed its own sound.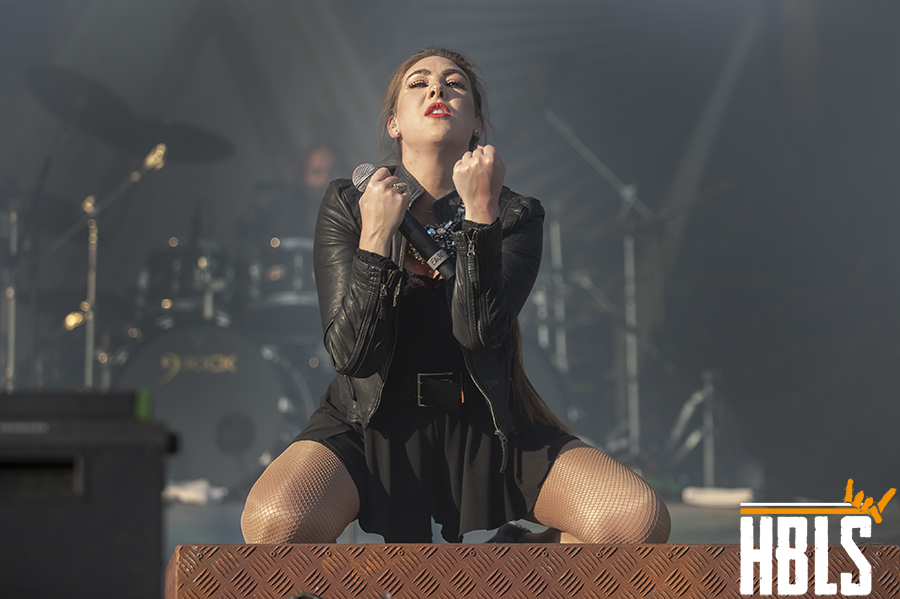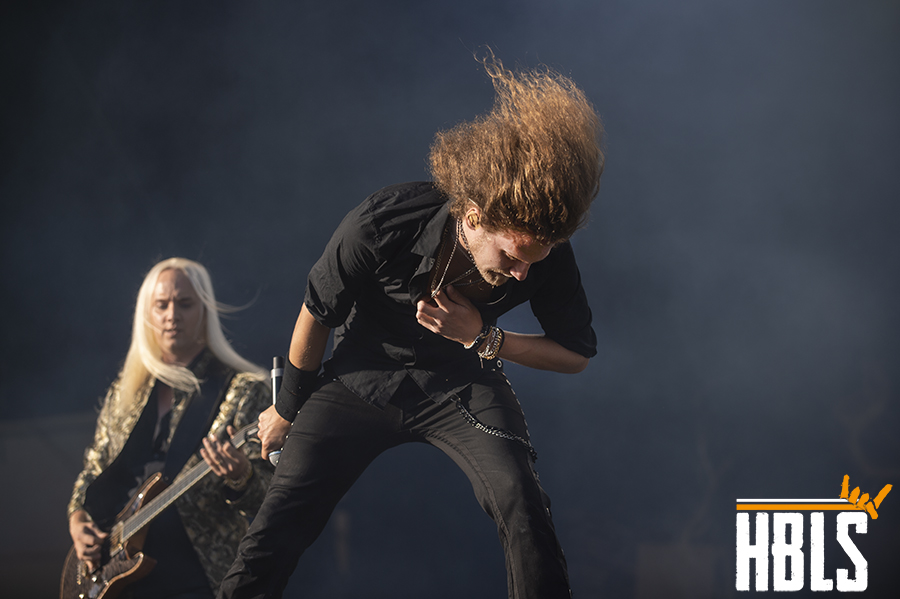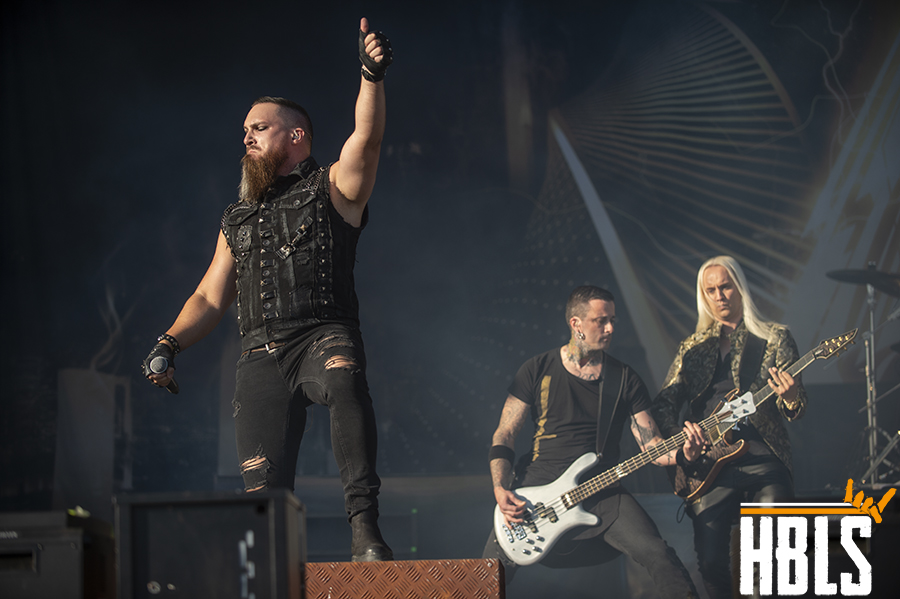 Death Angel [Swamp] guarantees high quality Bay Area thrash, solid as always.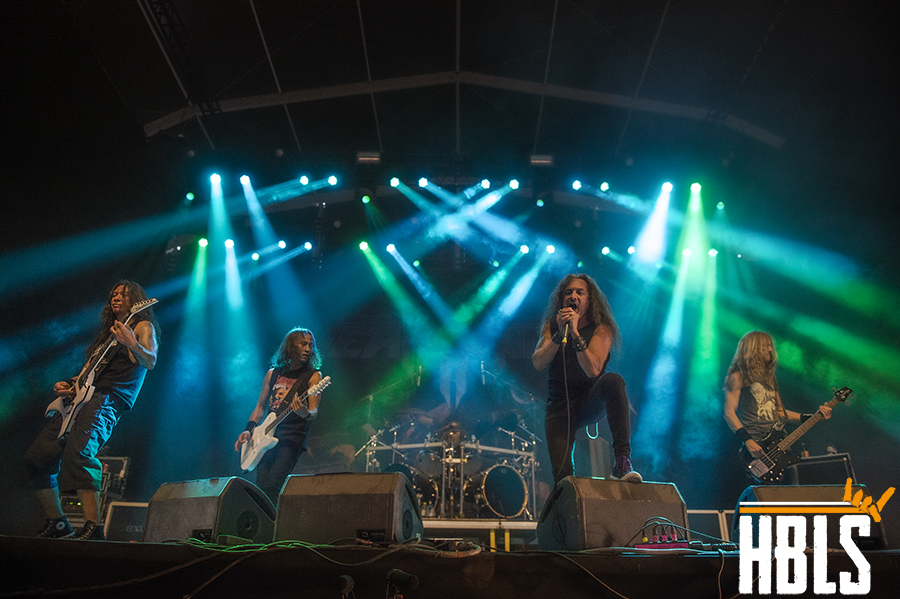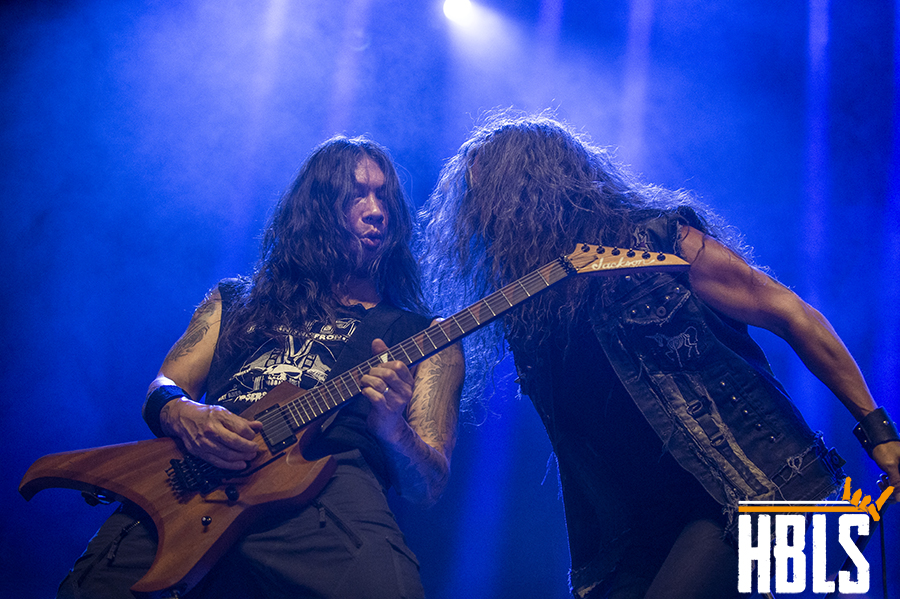 Katatonia [Helldorado] is one of the bands I absolutely don't want to miss. And for a good reason because this is another highlight. The band is humble but definitely knowing their qualities and serve an impressive performance. Music that takes you away and in which you can disappear for a while. Heavy yet very atmospheric and with an excellent vocal and instrumental performance, highly appreciated by a large crowd.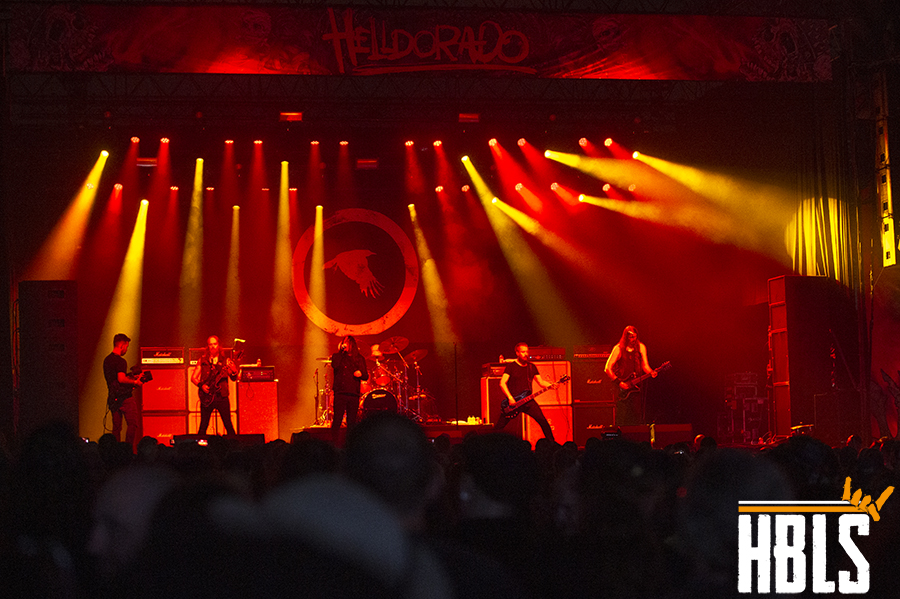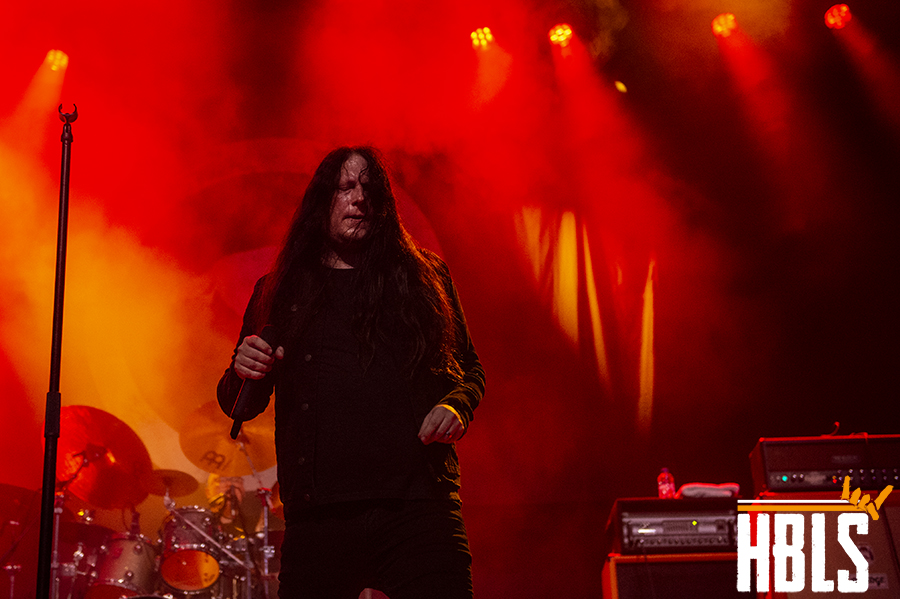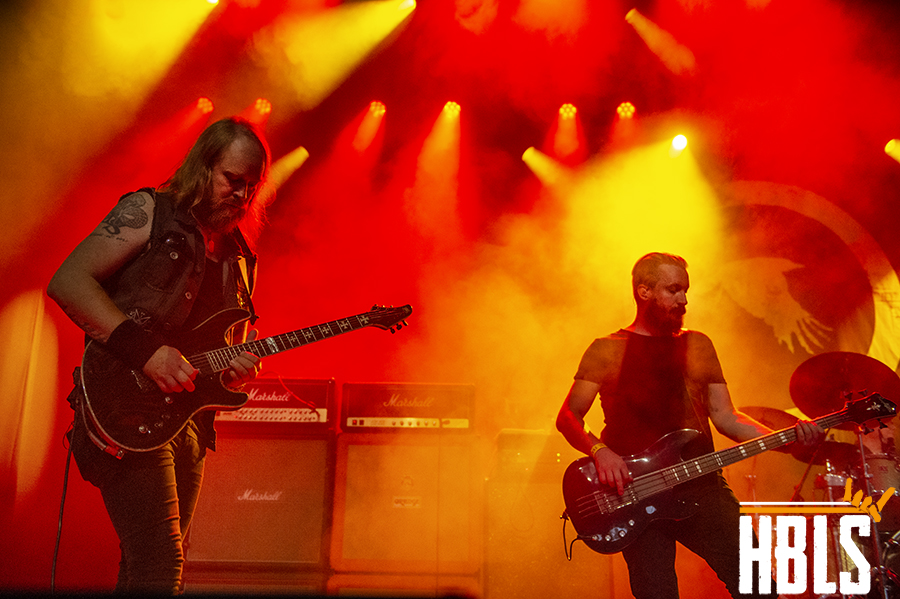 Also Enslaved [Helldorado] leaves quite the impression. Doing their own thing their extreme metal involves complexity, progressive and atmospheric elements, raw extreme vocals and melodic clean vocal interludes. Supported by video projections and cool stage light, the Norwegians face a good dedicated crowd.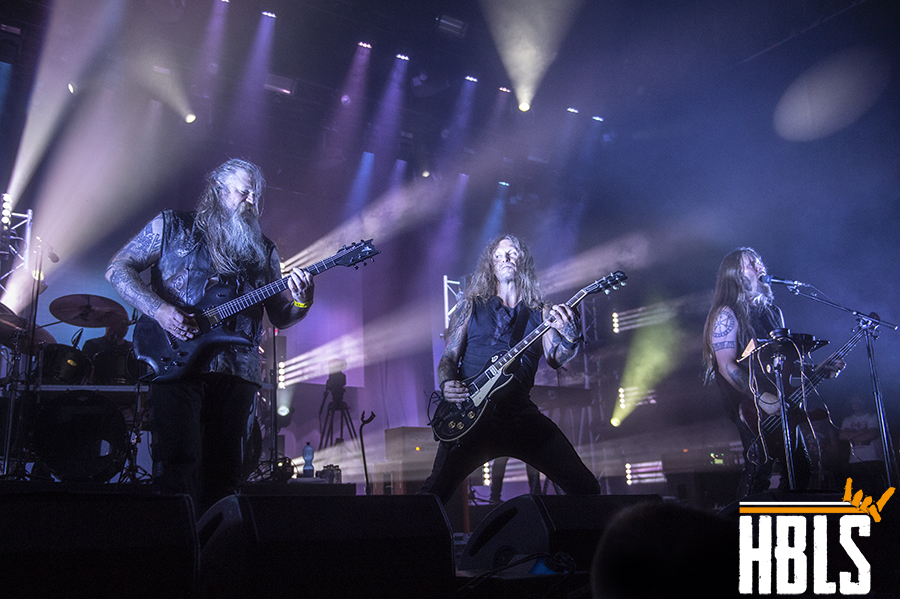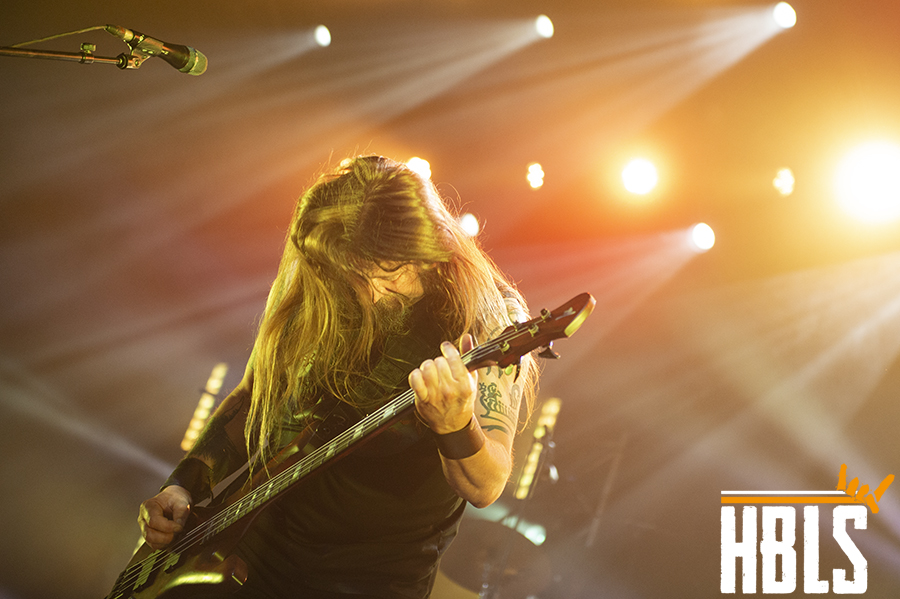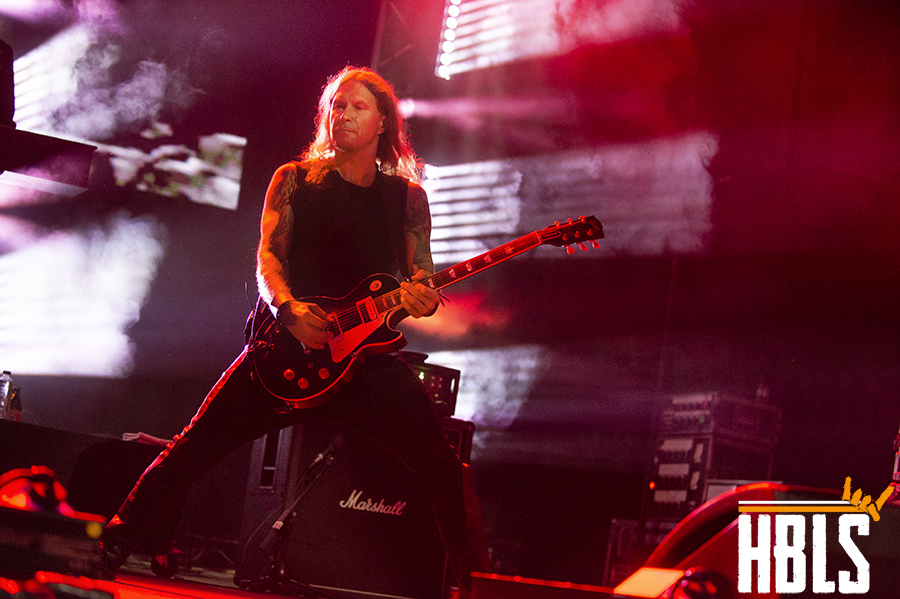 Tonight, Polish black metal elite Behemoth is the showstopper on the Prison stage but I decided to witness its equal, Swedish black metal band Watain in Helldorado who plays at the same time. Watain's stage decor looks incredible cool, the band makes quite the entrance, Hellish rituals are performed, including some dangerous fire tricks and Watain delivers. A performance that is very intimidating but with great attraction.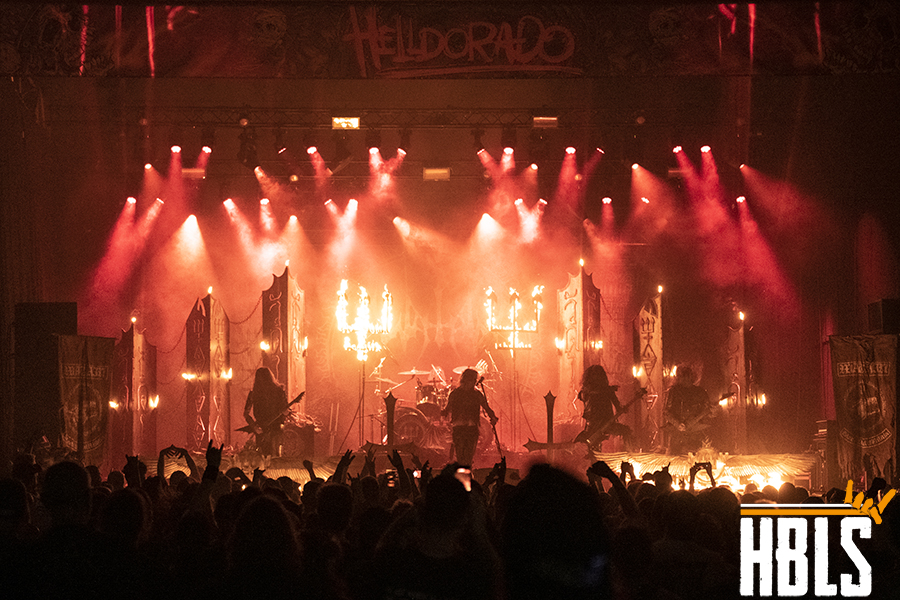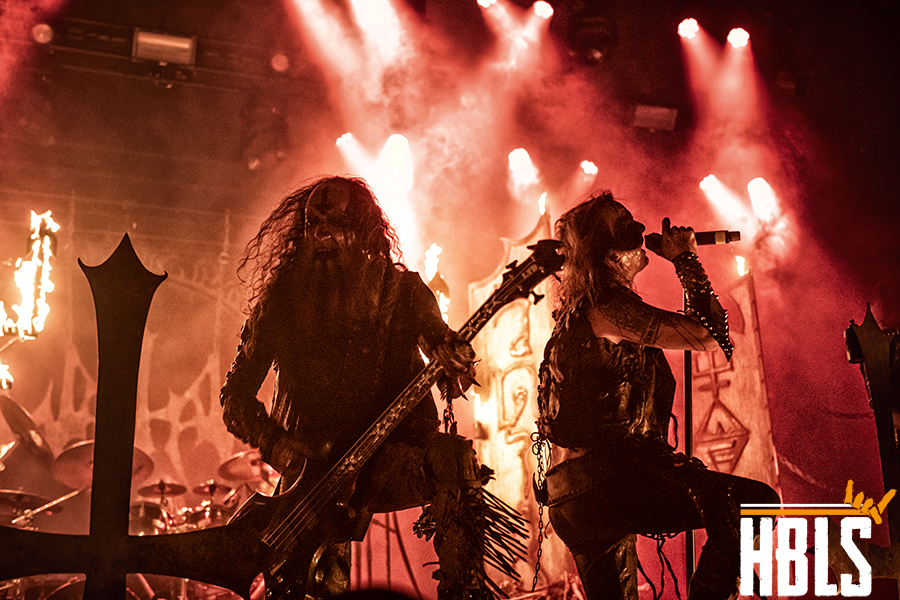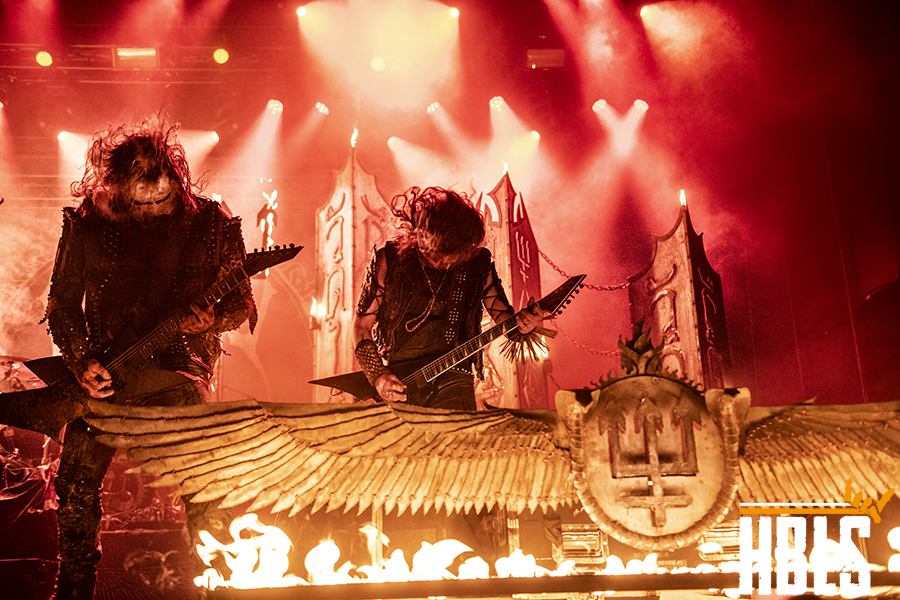 DAY 3- Sunday, August 14
On this third and last day I make sure that I am in time to see Bloodywood [Prison]. This is a nu metal band from India that integrates hip hop, extreme, rap and melodic vocals, as well as Indian folk elements and instruments. WOW, this performance is an absolute highlight already. The songs are well crafted and the band has a unique sound. The interaction with the audience is radiant, the willing audience absorbs Bloodywood's energy and response with circle pits, crowd surfing, jumping and going wild. A band that has great potential to become big.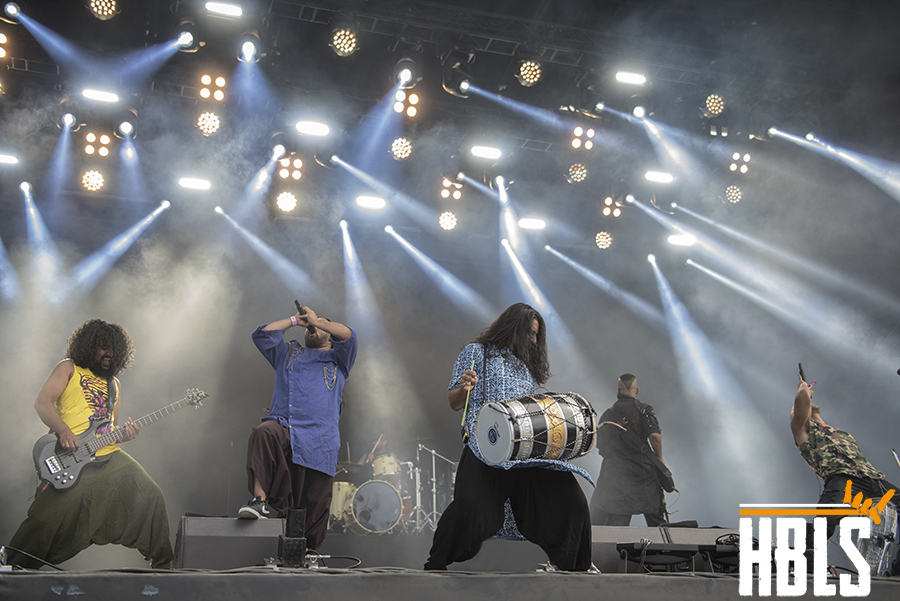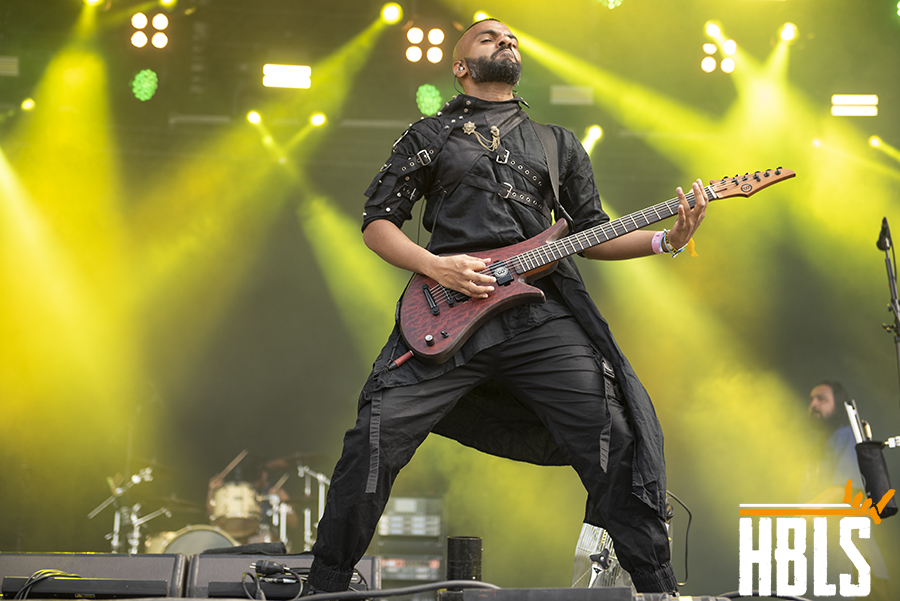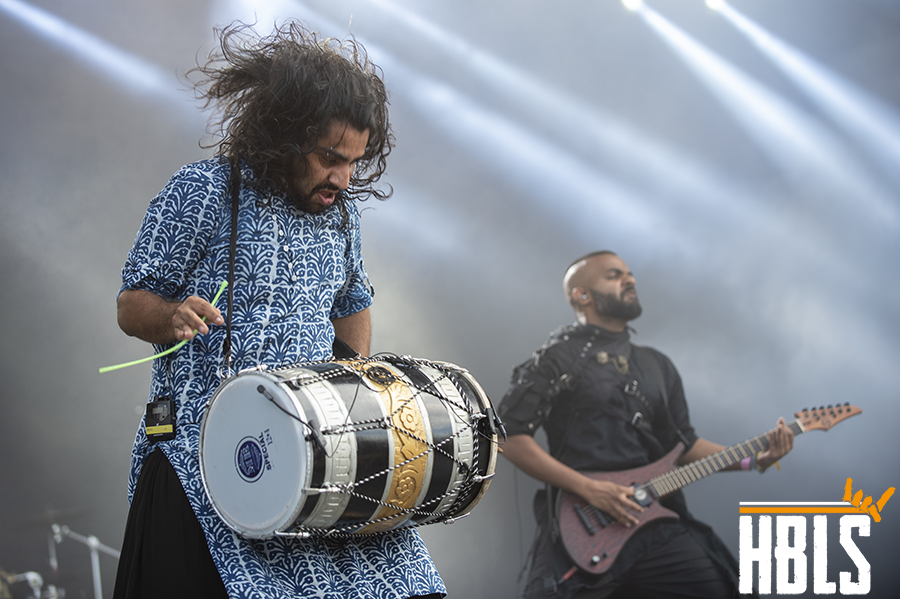 I manage to see a snippet of Ukrainian extreme doom band 1914 [Swamp]. It is full house and the band does a shout out to the crowd about the ugly war that is going on in their home country.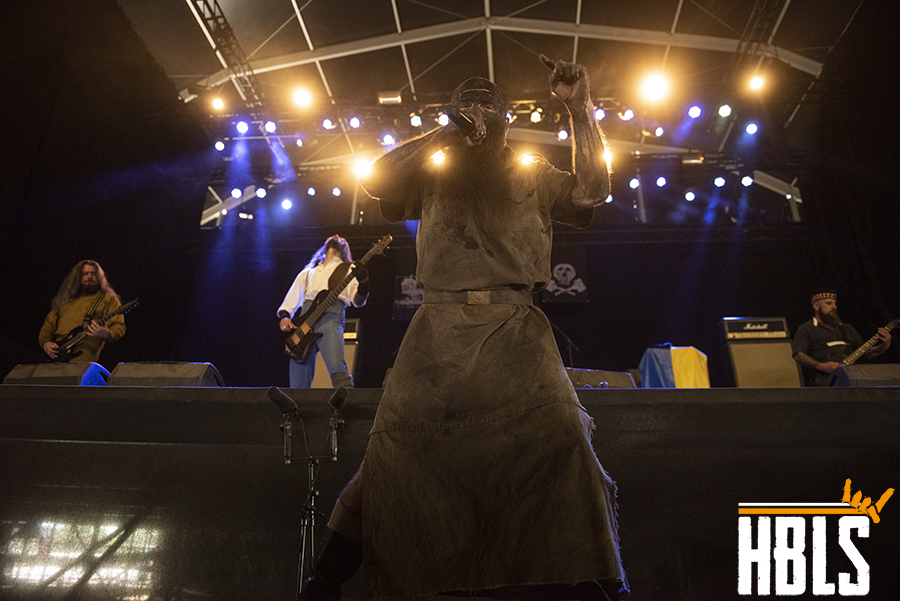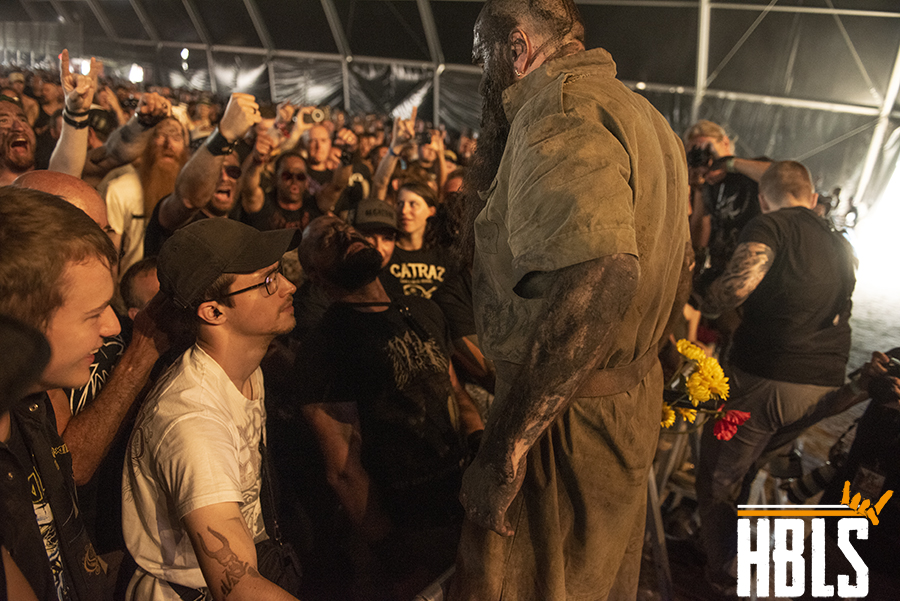 Unfortunately, Loudness can't make it today and lucky for UK classic rock band Praying Mantis [Prison] they got the call to show up instead. Fine and relaxed sounding traditional melodic rock music to slow down your heart beat and pulse for a while. It is worth mentioning that Dutch singer John `Jaycee' Cuijpers is a very good singer and his voice just fits right with the music.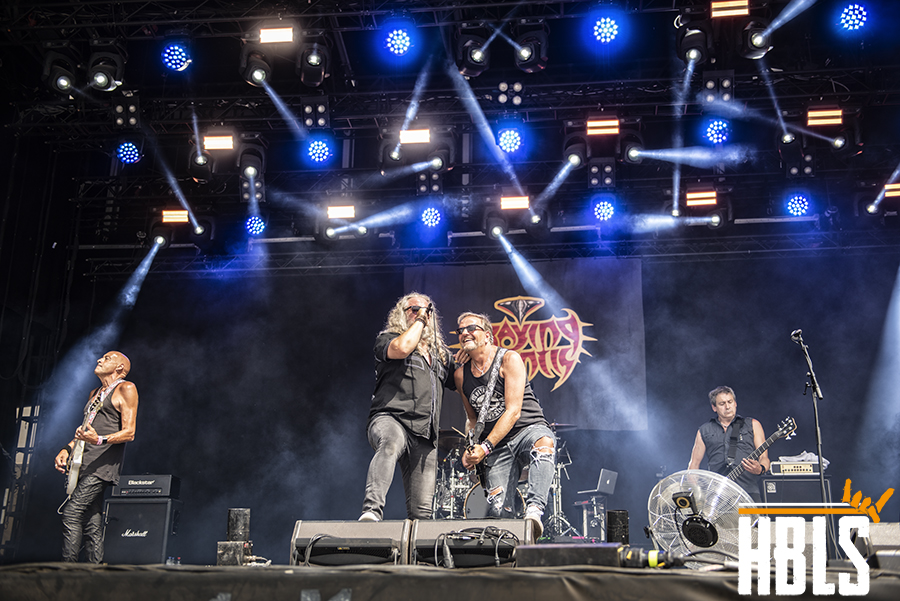 Gotthard [Prison] is always a pleasure to see live. A band that is as precise as a Swiss clock, playing fabulous, high quality melodic hard rock and beautiful ballads. Original singer Steve Lee [r.i.p.] won't be forgotten but it is only fair to say that singer Nic Maeder does his job with passion, quality and style.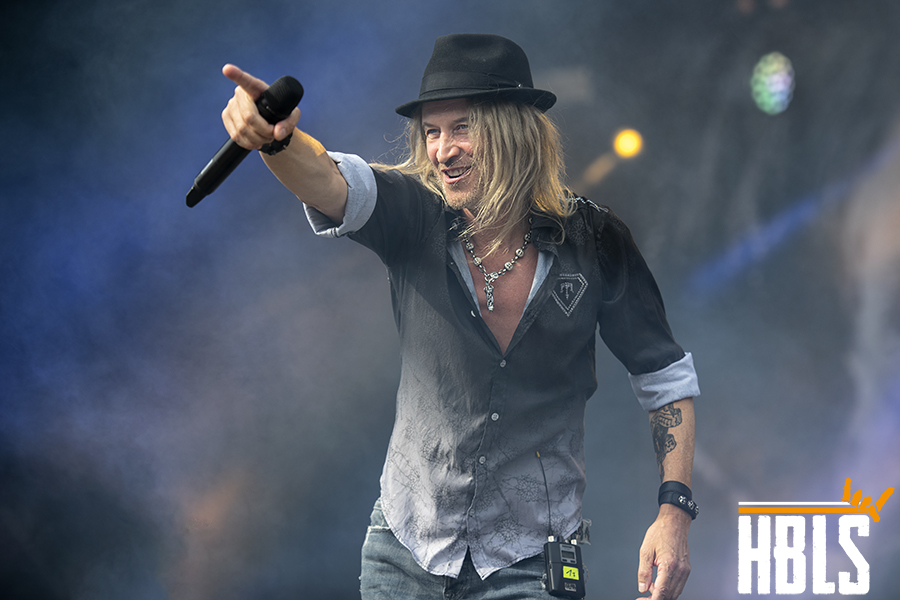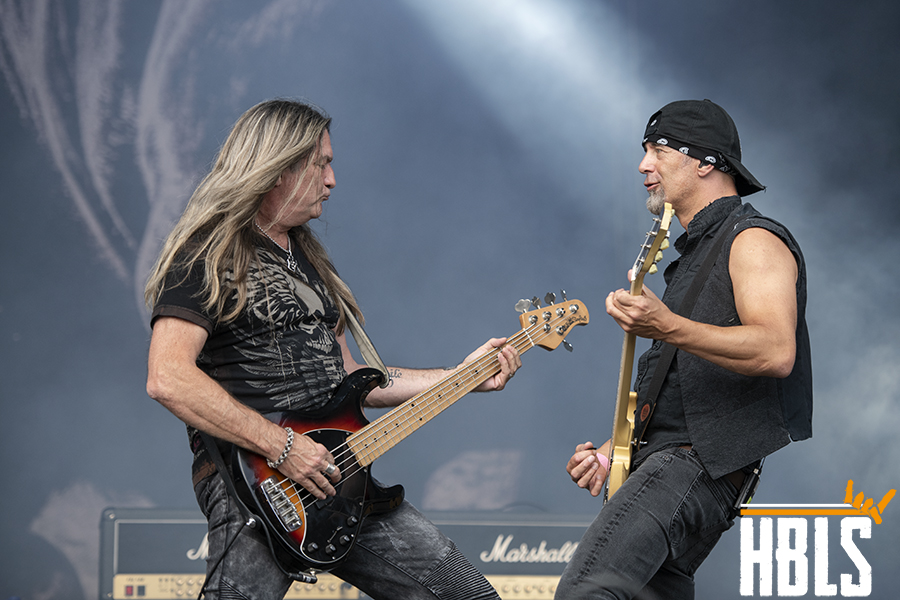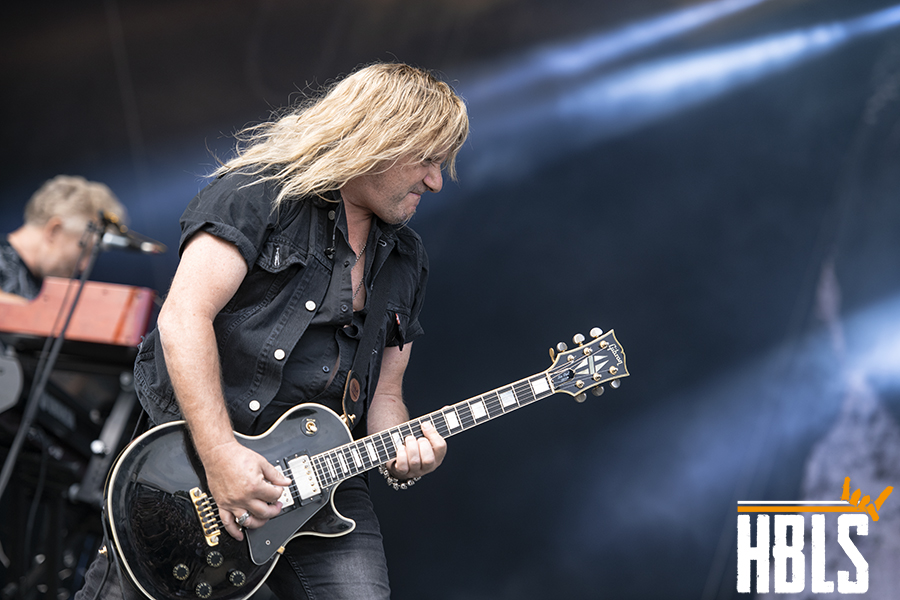 Opinions are divided about Electric Callboy but I have a blast. The German sensation attracts a big audience though that parties hard and folks are even crowd floating. Electric Callboy is just one big comedy. Metalcore with 90s electro dance beats and sounds like Vengaboys goes metal. The over-the-top dress up in colorful trainers, the sneakers and typical wigs are hilarious but the catchy songs are f***** infectious. Great performance of a highly entertaining band that ventilates loads of good and high energy and celebrates music and our freedom.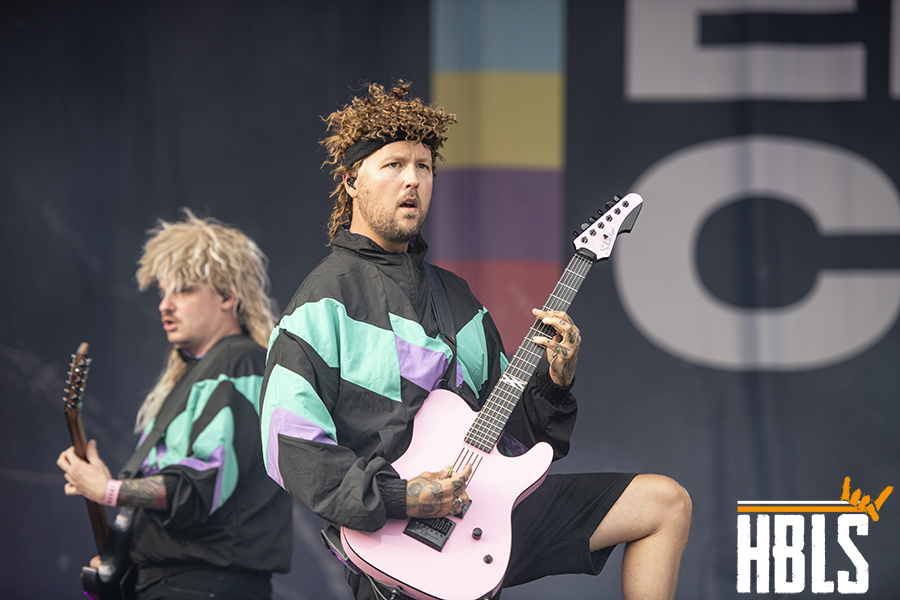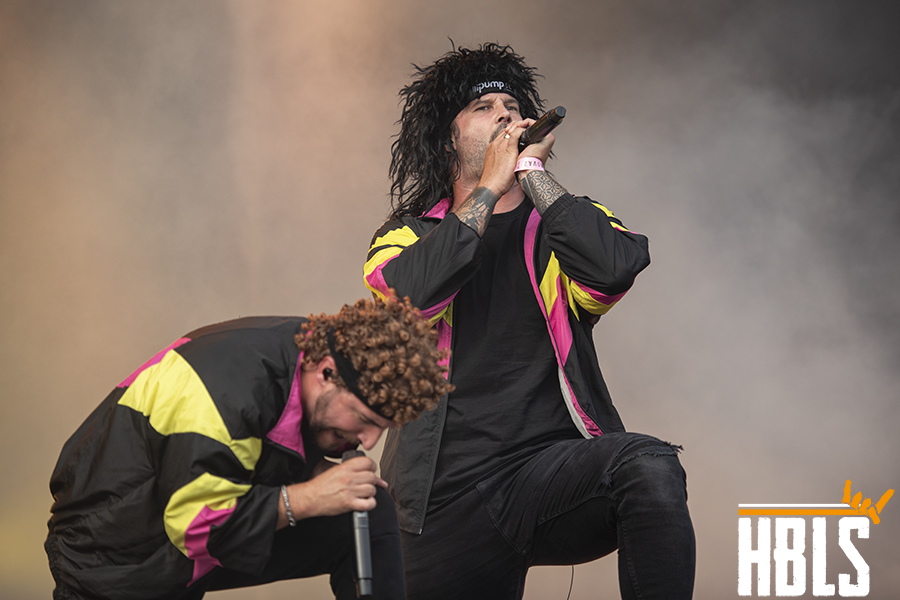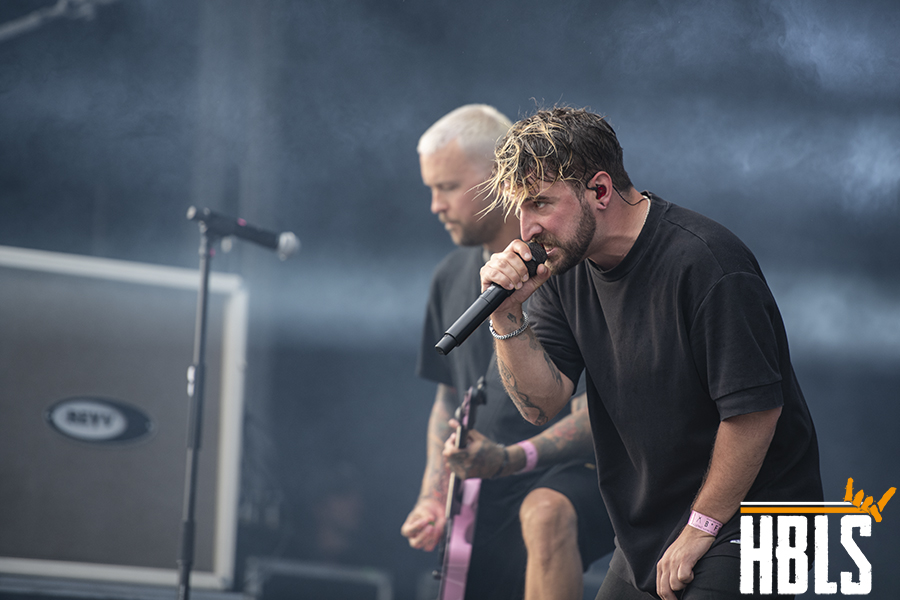 The English progressive metal band Tesseract [Prison] is a much more introvert experience and serious business. Impressive musicianship and songs with complexity that needs a bit more time to digest.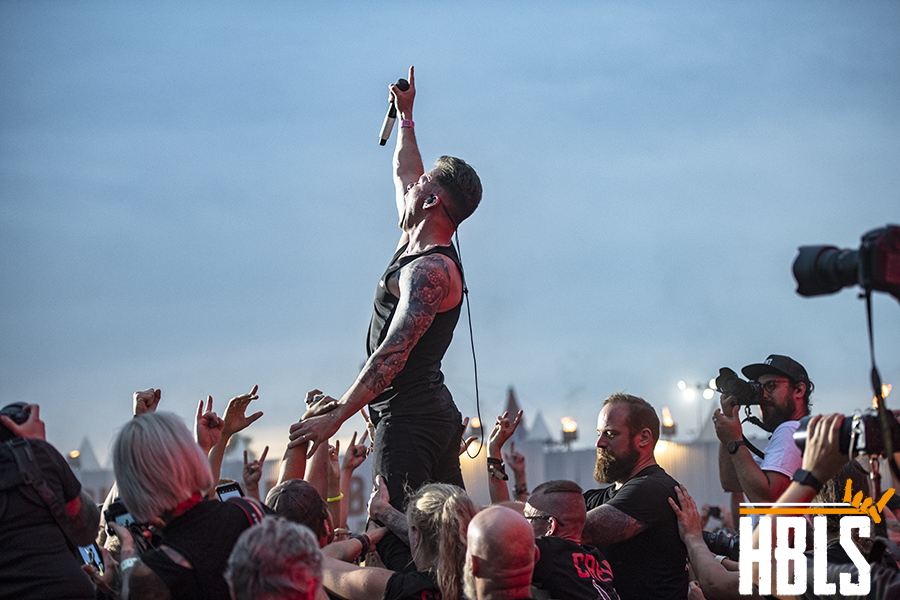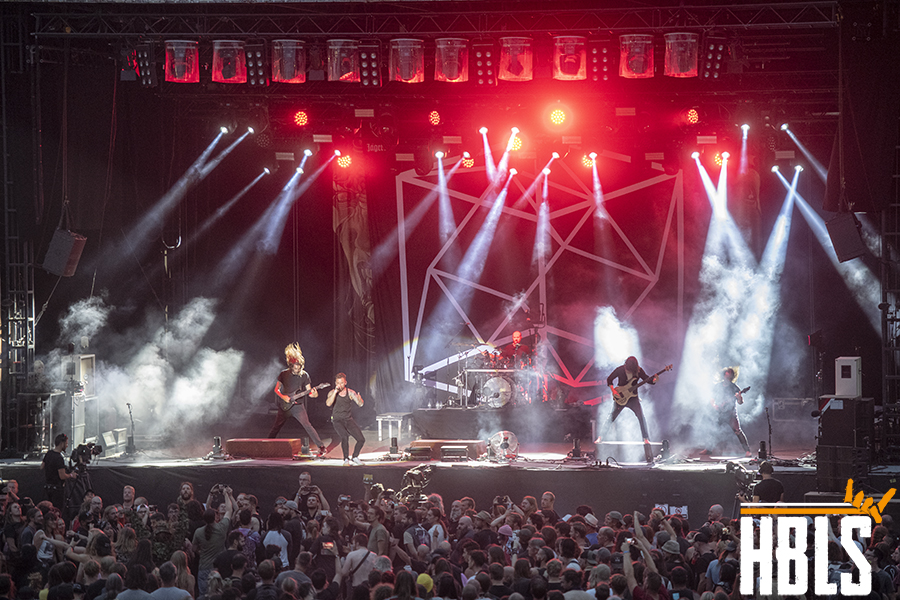 Because I have a long drive home back to my hometown in The Netherlands, I skip the last couple of bands and my last stop is a quick one in the Swamp to see Abbath kick off the show. But the tent is packed so I can only see a glimpse and hear the sound that is one big rage of extremeness. Time to say goodbye and hit the road…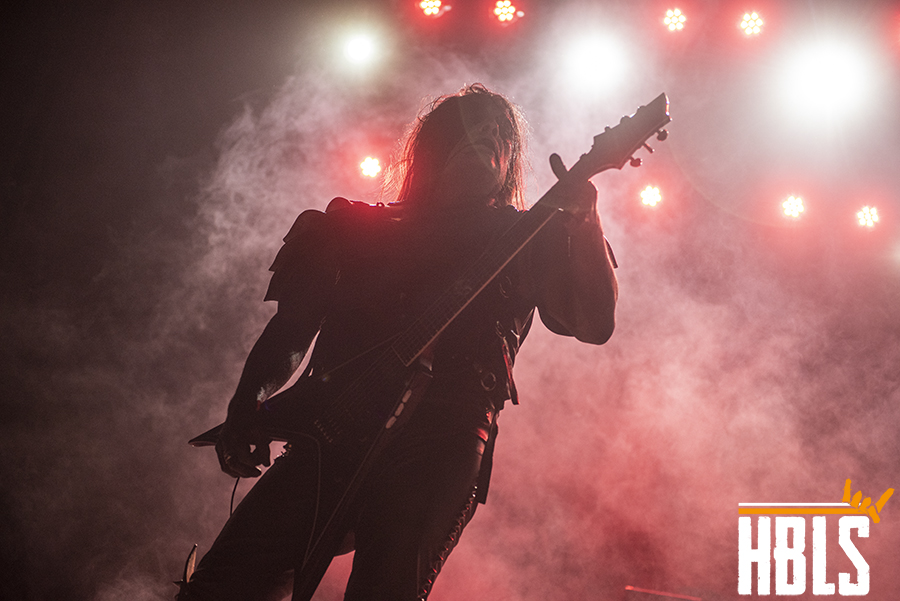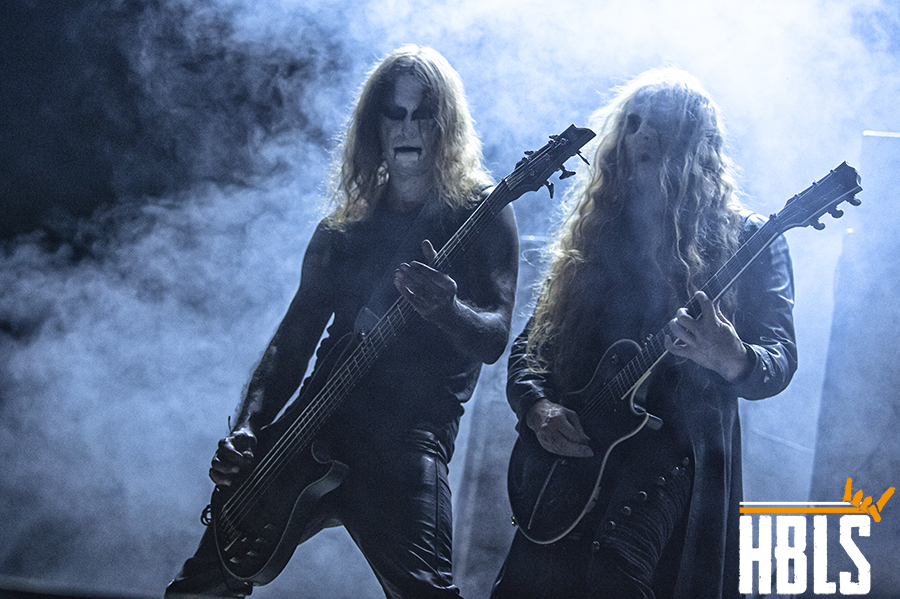 What a blast this weekend was. Till next year!
All photos by Dirk and Conny van den Heuvel of DCH Photography