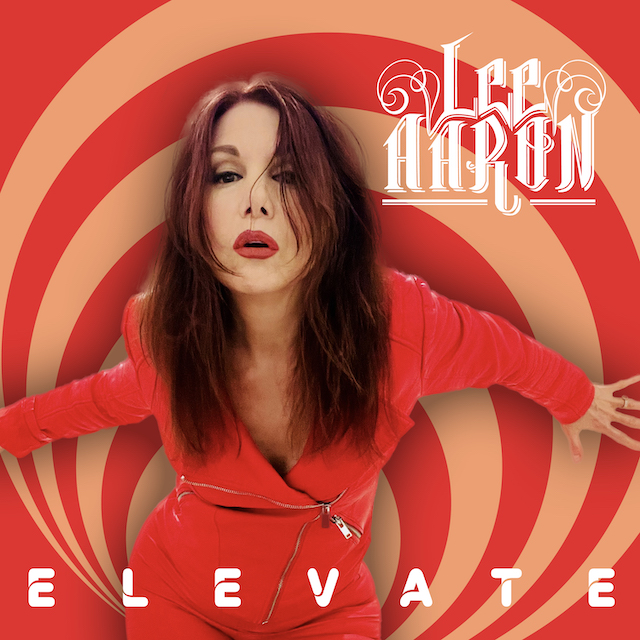 Review | Lee Aaron – Elevate
Metalville Records
Ever since her comeback as a rock artist in 2016 with the album 'Fire And Gasoline' Canadian singer Lee Aaron has kept the pace up with several other new arrivals like 'Diamond Baby Blues', 'Almost Christmas' and the most recent release 'Radio On!'.
PRESSURE
Except for the Christmas album (although certainly not a bad release) all the records were a very decent and pleasant mix between easy listening rock, heavy rock and some more pop rock flavoured material that was suited for airplay on the radio. Obviously not able to tour to promote 'Radio On!' the band booked studio time without having a lot of new tracks ready, putting themselves under a bit of pressure to come up with the goods.
PUNCH
Using yet again the services of experienced studio-engineer Mike Fraser the band beat their own deadline, coming up with ten new songs that are in the same vein as the other two, three studio-albums with as main difference that 'Elevate' is slightly less rocking than its predecessors. The songs are more mellow minded, more middle of the road, more run of the mill. Although I have been listening to 'Elevate' for over a month now on a regular bases I can't say that it has managed to make an enormous impact. It is all clean cut but as a whole it misses spunk and a bit of rawness. It misses the punch that was there on the previous albums.
That does not mean that 'Elevate' is a bad album, as the musicians involved know their jobs and perform at an acceptable level. But it is also about memorable songs and there are hardly any there. Maybe the band was not critical enough at the time of composing and recording. Who can tell? Since the 2016 comeback 'Elevate' is the least appealing Lee Aaron album, at least in my humble opinion.
Release Date: 25 November 2022
About
Canadian singer, musician, songwriter and producer - active since 1980. She does rock, hardrock, blues, jazz and pop and wrote the 80s anthem ,,Metal Queen''.
Genre
rock, hardrock
Website
https://www.leeaaron.com/
Social
Tags