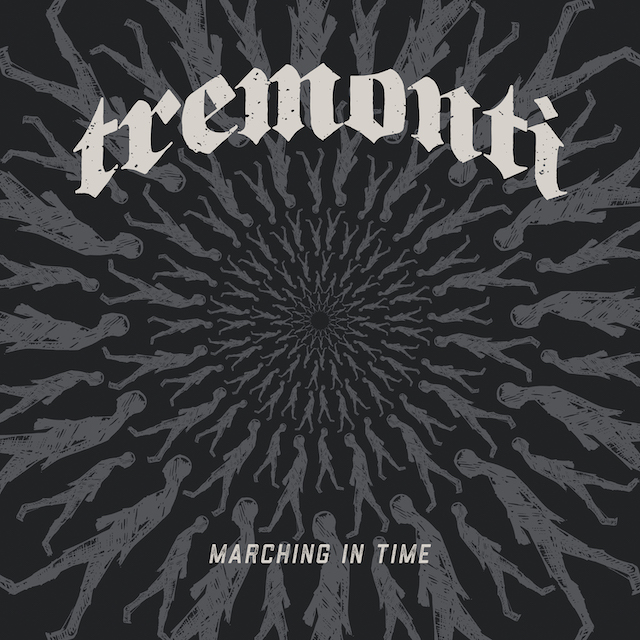 Review | Tremonti-Marching In Time
Napalm Records
I was blown away when I first saw the promotional video for ,,Marching In Time'', the lead single of Tremonti's fifth studio album. This 7:30 minutes multi-layered song is simply breathtaking and of epic proportions! The subsequent promotional videos for the lingering ,,If Not For You'' and the raw live rendition of ,,A World Away'' hinted that Tremonti's latest studio performance could be of an exceptionally high standard!
GREAT JOB ELVIS!
Well, not only were my assumptions confirmed when I heard the album for the first time, but they also exceeded well beyond my expectations! The album opener ,,A World Away'' is a furious 1-2 sucker punch that easily shifts from ultra-heavy to a Speed Metal frenzy without losing the characteristic melodic features that Tremonti is known for. By the way, the opening riff on the studio rendition for ,,A World Away'' sounds so much heavier than the promotional live video reflects. This is most likely due to the extraordinary production skills of the band's long-time friend and collaborator; Michael "Elvis" Baskette. His dynamic and heavy, yet bright production shines throughout the album!
I find it personally hard to choose a favourite song from this album as all the songs are absolutely stellar. But there are a few worth mentioning: the aforementioned album opener ,,A World Away'' and the album closer ,,Marching In Time'' are the main pillars of this album and are bound to be Tremonti classics soon. This album offers also two beautiful executed (semi-) ballads such as ,,Not Afraid To Lose'' and ,,The Last One Of Us''. I also find it hard to resist the urge to bang my bold head with fast-paced rockers such as ,,In One Piece'', ,,Would You Kill'', and ,,Let That Be Us'' (what a great catchy chorus!).
NEW GUY ON DRUMS
This new album also introduces a new member to the Tremonti Tribe; Ryan Bennett replaces long-time member Garrett Whitlock on the drums (who coincidentally has joined former Tremonti bassist Wolfgang Van Halen's band Mammoth WVH). Well, Ryan proves to be a more than worthy successor and seem to fit right in with Tremonti's Team judging from his contribution to this album.
I'm sure that most of the Tremonti following will be thrilled upon hearing this new album and I'm also confident that their following will grow exponentially when this album hit the shelves. To me, `Marching In Time' is one of the best new albums that I've heard in a long time and, without a doubt, a strong contender to rank up high in many 'Best albums of the Year Polls'.