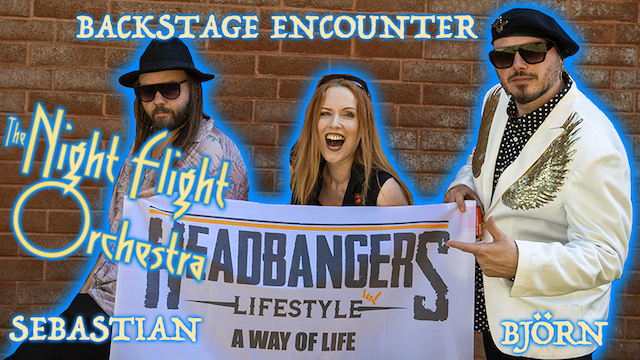 Video | Interview The Night Flight Orchestra
Conga-Train with Björn Strid and Sebastian Forslund
WATCH THE VIDEO HERE:
ABOUT THE INTERVIEW WITH THE NIGHT FLIGHT ORCHESTRA
HeadBangers LifeStyle's Lilo has a BackStage Encounter with Björn 'Speed' Strid (singer) & Sebastian Forslund (guitarist and more) of Swedish band The Night Flight Orchestra at Alcatraz Festival, Kortrijk, Belgium.
In this video Lilo talks with Björn and Sebastian about their stage experience at Alcatraz Festival earlier that day. Why guitarist David Andersson is not present and having excellent bass player Pontus Egberg (King Diamond/Mercyful Fate) as a temporary replacement for bass monster Sharlee D'Angelo (Arch Enemy). TNFO is all about the 70s and 80s prog and disco influences and it seems to be the perfect outlet for Björn as a singer, who also grunts and growls in Swedish melodic death metal band Soilwork.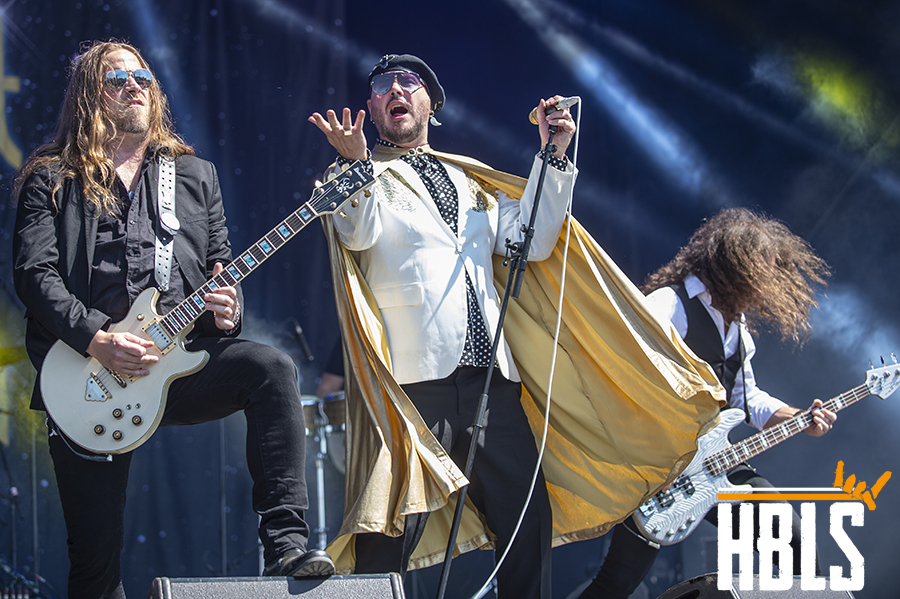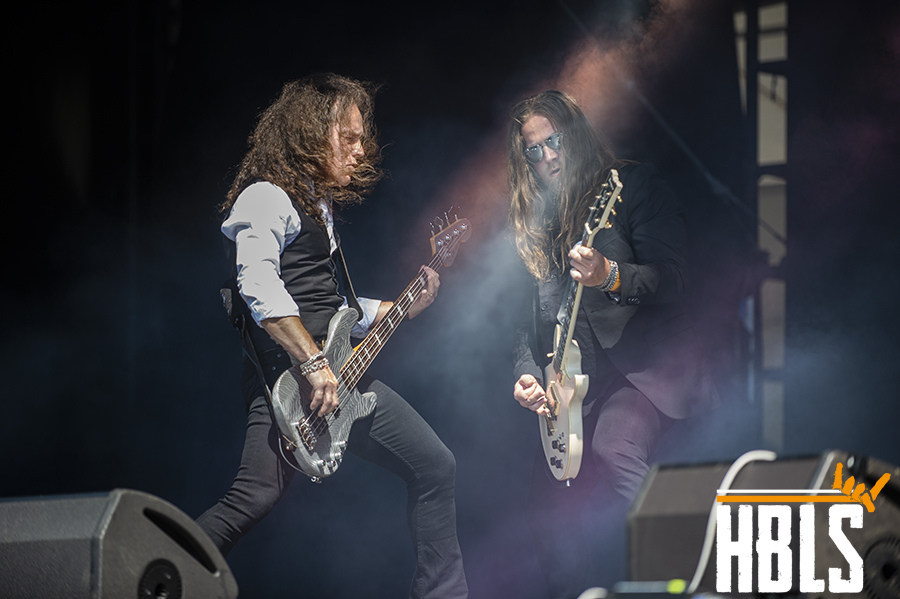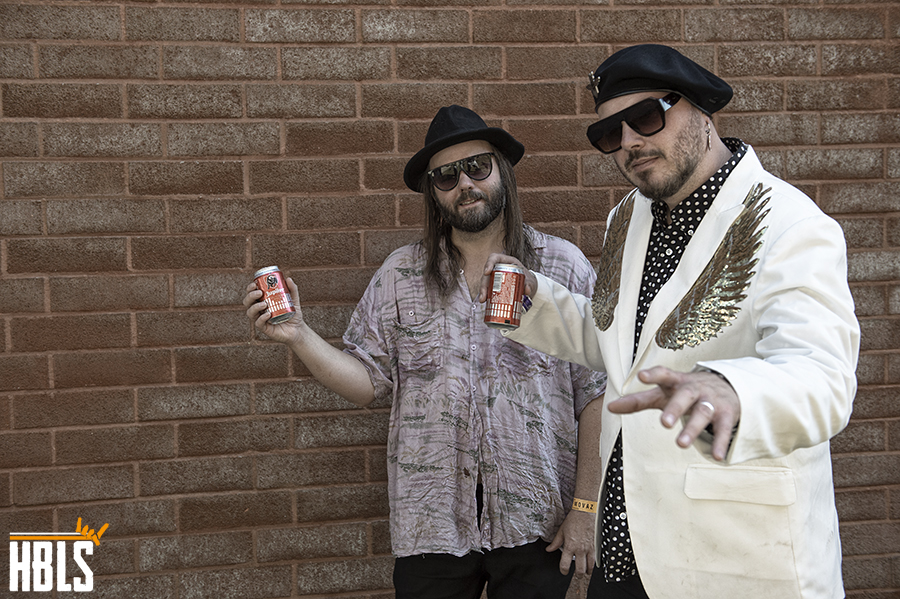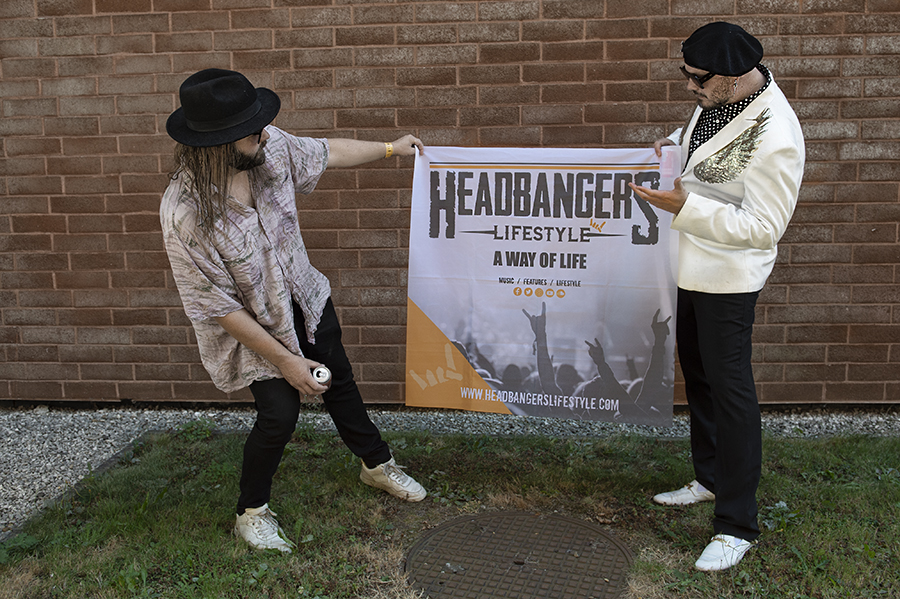 Photos by Dirk van den Heuvel of DCH Photography
Lilo loves wearing Hyraw Clothing