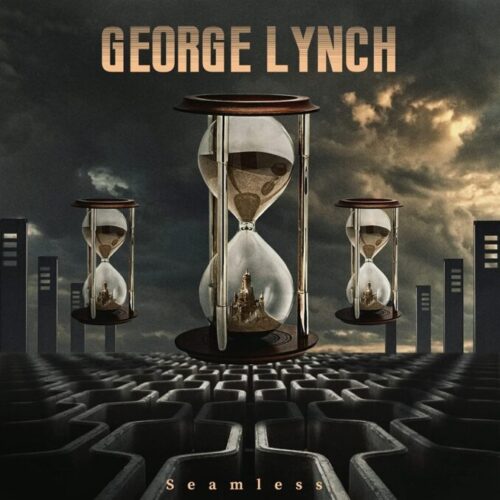 Review | George Lynch-Seamless
Rat Pak Records
George Lynch has been a busy man the last couple of years. Being involved with KXM (with dUg Pinnick and Ray Luzier) and added a collaboration with Stryper's Michael Sweet on his CV. I am not too sure what is going on with a Dokken reunion, whether they are just rumours or not. The last years George also teamed up with Living Colour singer Corey Glover in Ultraphonix. He also reunited with Dokken bass player Jeff Pilson in the formation The End Machine that released their second album 'The End Machine: Phase 2' earlier this year. There was also the Dirty Shirley project in 2020 with Dino Jelusick on vocals, maybe one of the best albums that George has been involved with the last decade or so.
LUCKY 13
Fact is that George with 'Seamless' delivers a flawless instrumental album together with drummer Jimmy D'Anda and bass player Eric Loiselle. Twelve tracks recorded at his own Lynch Box Studio and produced by George and Jesse Ray Ernster. It is a new chapter and I have not lost count it is the 13th album under his own name. Is it going to be a lucky 13 for George? Clocking close to a full hour George Lynch gives his fans and admirers another taste of his guitar skills. I must say that his current rhythms section gives him all the room he needs as D'Anda and Loiselle provide the power and force that George needs to excel.
Even at the tender age of 67 George is still a great guitarist. He is not exploring a lot of new avenues on 'Seamless' but his songs are built on melody and are well structured. For Lynch now it is all about the song and finding a nice theme for each particular song on the album. He has got nothing left to prove, nor does he have to compete with any other guitarist. If you are into instrumental albums where virtuosity goes hand in hand with songs with a head and a tail it might be wise to check this latest George Lynch release out.