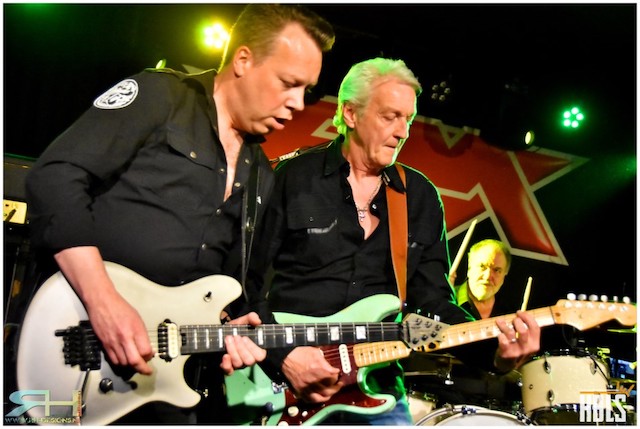 LIVE | FM and Edge of Forever – Oefenbunker – Landgraaf [NL]
May 12, 2022
After a long time I was finally able to see a show again in the Oefenbunker Landgraaf. The venue where I've probably seen hundreds of shows throughout the years and where I practically grew up. I have also seen FM here before, on November 20th, 1994 to be exact, a magical show which will always be in my top 20 of all time.
This Thursday it is FM, with the Italian Edge Of Forever as support act. FM live is always a guarantee for a musical party so today will be a blast. The kind of party that you can enjoy for days.
EDGE OF FOREVER
At 8 PM the melodic rockers of Edge Of Forever kick off the evening. Edge Of Forever is the band of multi-instrumentalist, songwriter and producer Alessandro Del Vecchio, who is best known for his work for the Italian Frontiers label and Hardline, of which he is a part since 2011. Edge Of Forever is the band that started it all for Alessandro. This band has been around since 2003 with 5 albums to their name, of which 'Seminole' is the latest. Today Edge Of Forever consists of bassist Nik Mazzucconi, guitarist Aldo LoNobile, Alessandro who does the lead vocals and keyboard parts and substitute drummer Marco Lazzarini, since permanent drummer Marco Di Salvia is not present due to other obligations.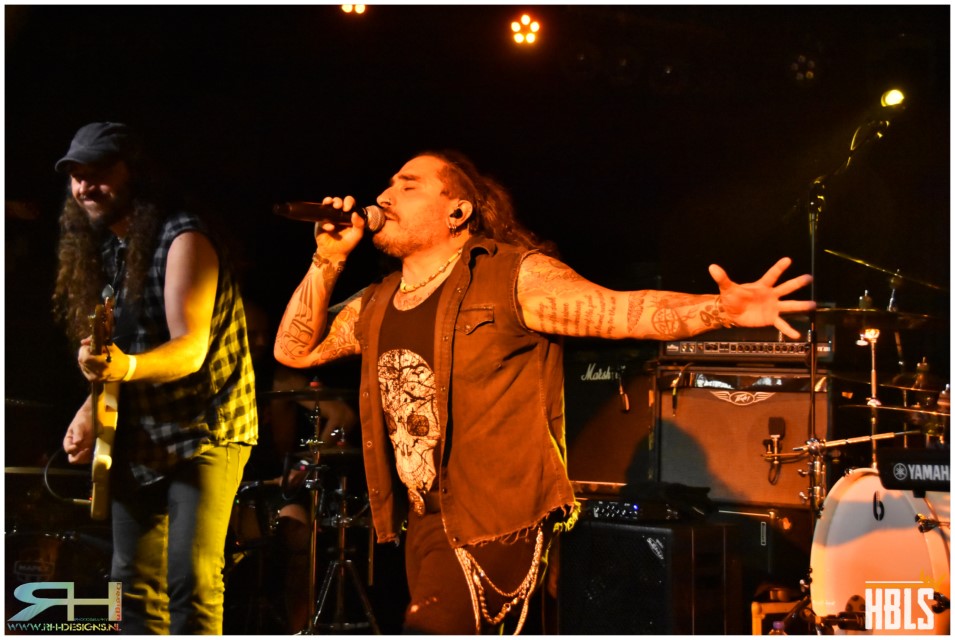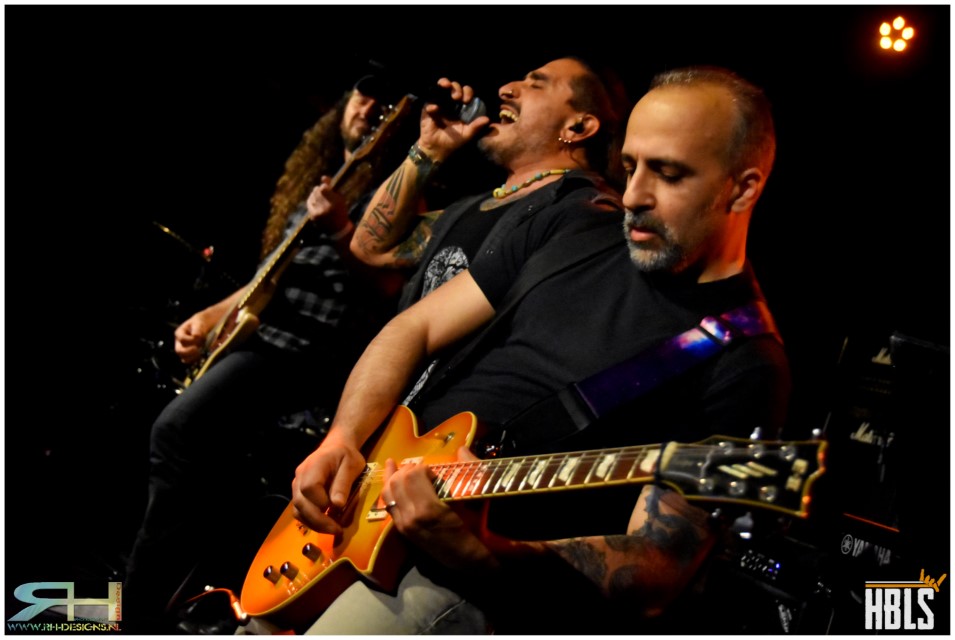 The band plays a best of set today, which represents a nice cross section of their repertoire. We are even treated to their latest single ,,Calling'' and taken back to the beginning of their career with the song that really started it all for them [and certainly the career of Alessandro]. ,,Prisoner'' from the debut album and originally sung by Jeff Scott Soto.
It was a great performance, and as a lover of melodic rock this was a great opening to the evening. Definitely a band that left you wanting more.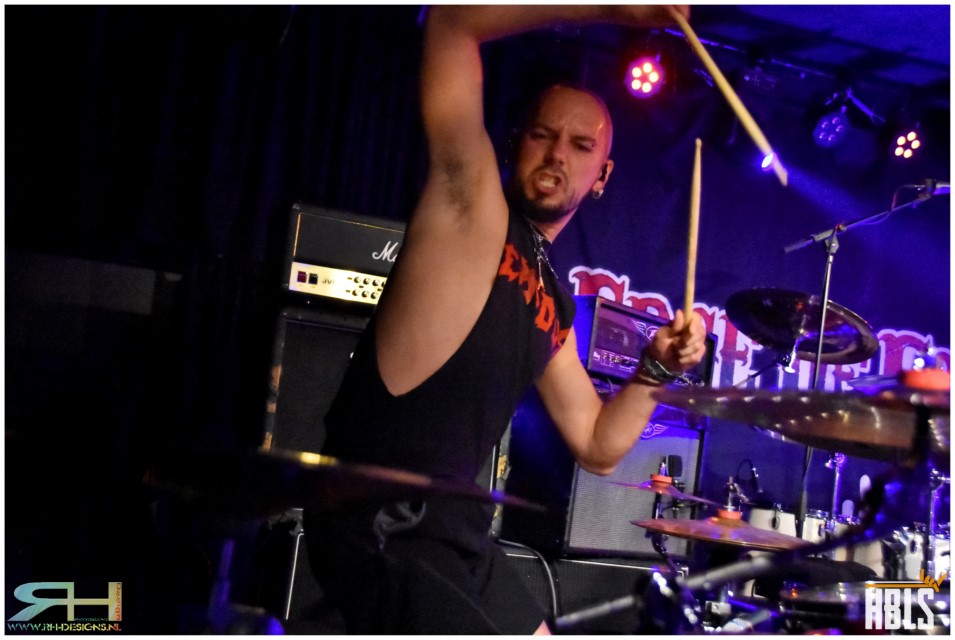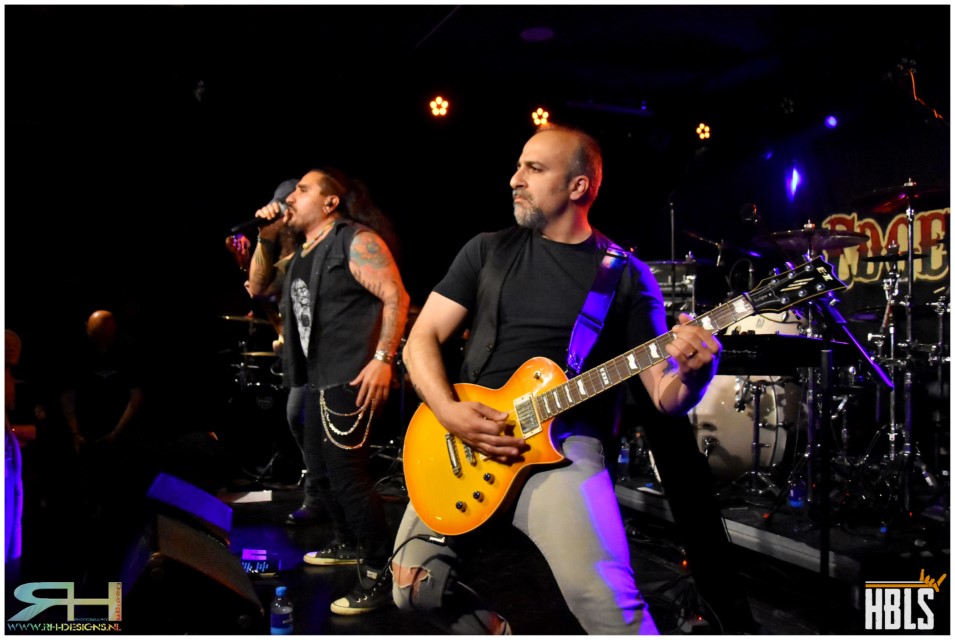 Setlist Edge Of Forever:
,,Get Up On Your Feet Again'', ,,Native Soul'', ,,Edge Of Life'', ,,Shift The Paradigm'', ,,Calling'', ,,Breath Of Life'', ,,Promised Land'', ,,Prisoner'' & ,,Feeding The Fire''.
FM
After a short break it is time for FM. They kick off with the title track from their previous album 'Synchronized'. It's immediately apparent that the band members, as usual, are eager to have a good time. Unfortunately vocalist Steve Overland's wireless microphone doesn't work for a while during the opening song, but that doesn't seem to bother him, because he just picks up bassist Merv Goldsworthy's microphone and continuous.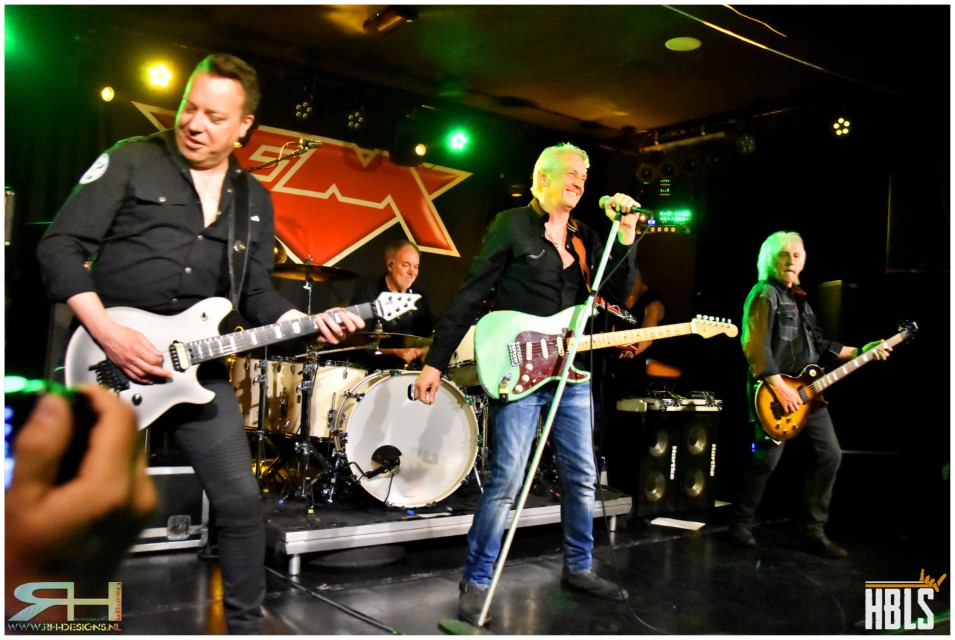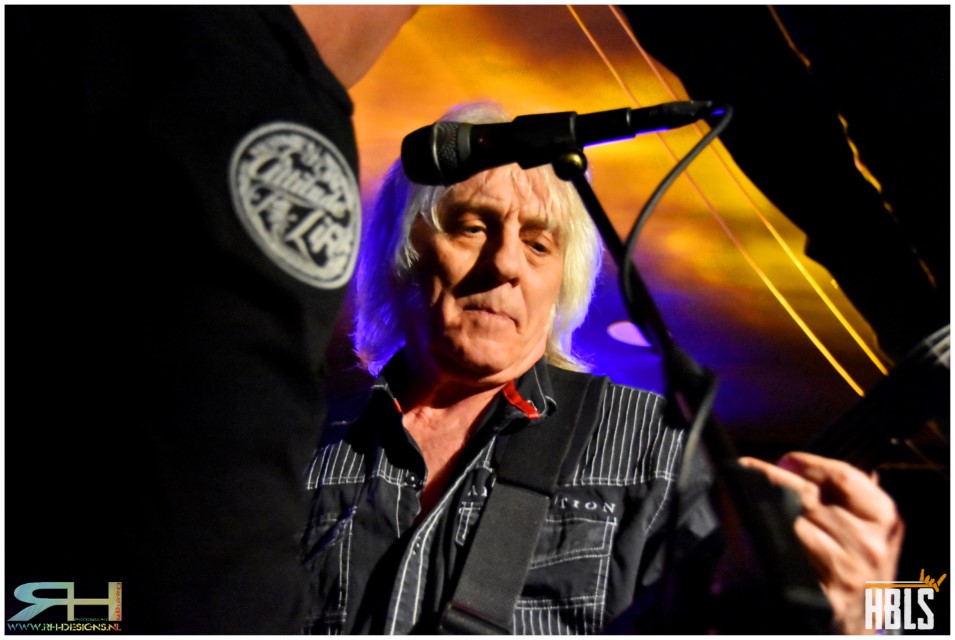 With ,,Bad Luck'' and ,,Don't Stop'' they jump back to 1989, much to the enthusiasm of the audience present. ,,Long Road Home'' from their new album '13', fits seamlessly into tonight's set. It never ceases to amaze me how good this British rock band is live… and how good it stays. While many bands (and especially singers) have had to give in some range, Steve Overland seem to have an inexhaustible enthusiasm, musicality and singing talent. It might make you forget, that this band has been around since 1984 already.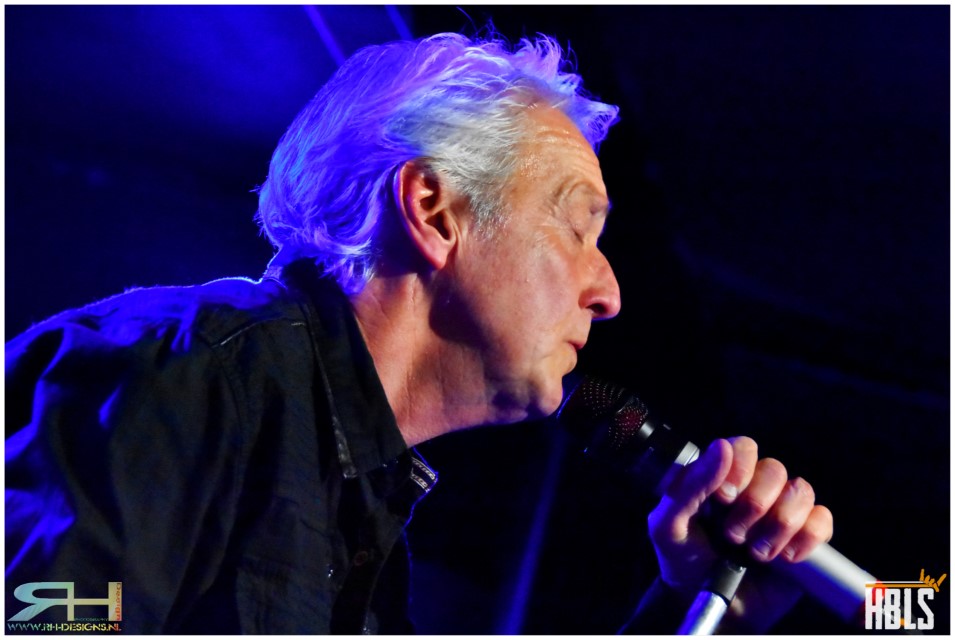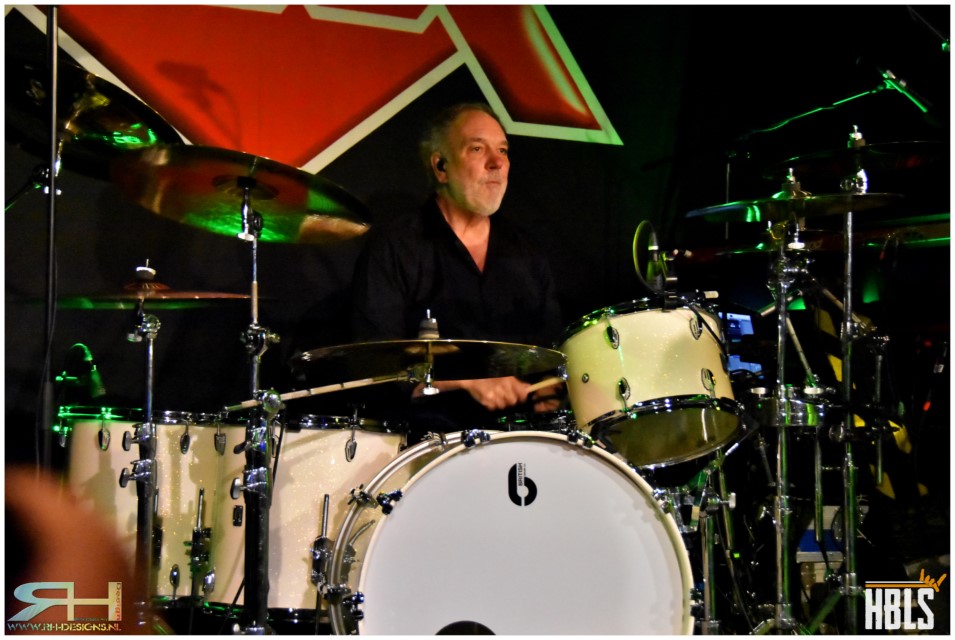 Next up are stunning live versions of ,,Crack Alley'', ,,Killed By Love'', ,,Frozen Heart'' and ,,Let Love Be The Leader''.  It may be clear that today we are again treated to a well balanced and well executed set. Of course, they can choose from a large number of great songs that they have written over the decades. But you still have to deliver it live, which they do with conviction.

Of course, songs like ,,That Girl" and ,,Tough It Out" can't be left out in this full evening set of classics.
FM came back to Landgraaf and once again provided a great evening of melodic music from the highest level. I can only hope that we can enjoy their music and performances for many more years to come. My Thursday evening was filled with great music thanks to Edge Of Forever and FM.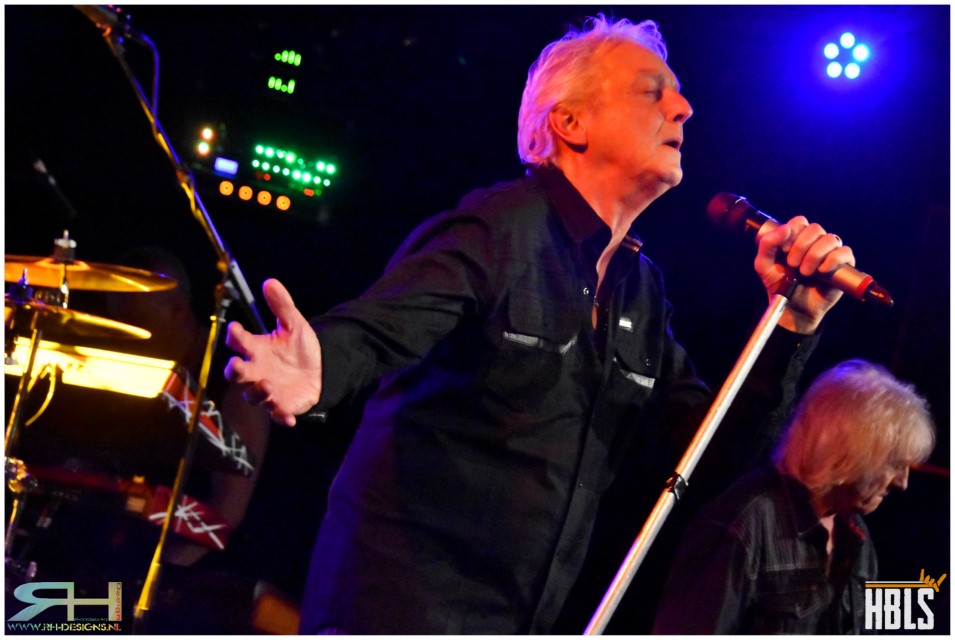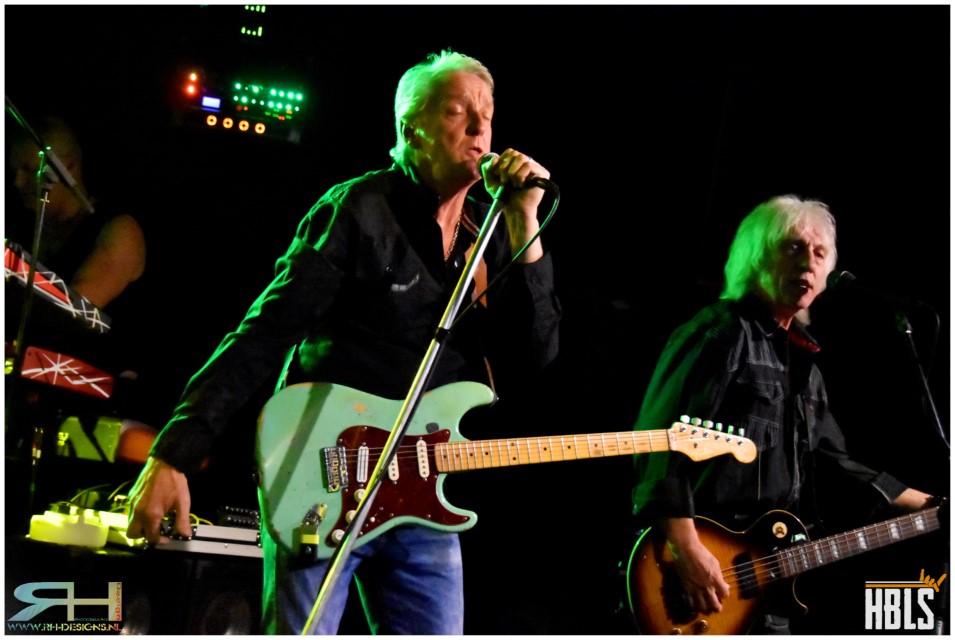 Setlist FM
,,Sychronized'', ,,Bad Luck'', ,,Don't Stop'', ,,Burning My Heart Down'', ,,Long Road Home'', ,,Crack Alley'', ,,Killed By Love'', ,,Frozen Heart'', ,,Let Love Be The Leader'', ,,Crosstown Train'', ,,Metropolis'', ,,Over You'', ,,That Girl'', ,,Though It Out'', ,,I Belong To The Night'', ,,Turn This Car Around''.
Encore:
,,Story Of My Life'', ,,Other Side Of Midnight''
All photos by Raymond Helebrand