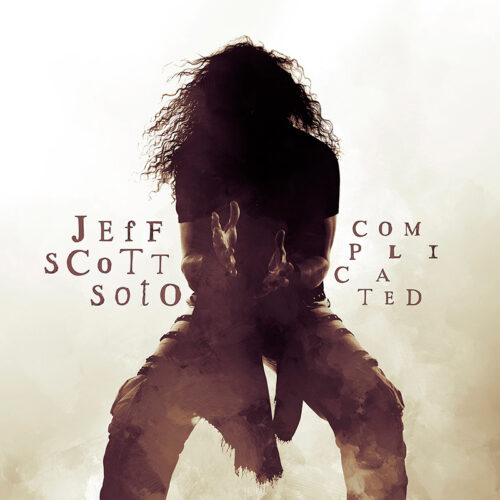 Review | Jeff Scott Soto – Complicated
Frontiers Music srl
Singer/composer Jeff Scott Soto has increased his productivity quite extensively the last couple of years. 'Complicated' is his third solo-album in three years but add to that, albums with Soto, Sons Of Apollo, W.E.T. plus producing and singing background vocals on the first Spektra album. And let us not forget participating on the last Star One album plus touring whenever circumstances allowed. And I tell you what, Jeff's voice has never disappointed, being the complete performer that he is.
THINGS AIN'T COMPLICATED
A busy work schedule has always been part of this man's life. For Jeff things ain't complicated. He was put on earth to sing and to entertain fans of rock in all kind of shapes and forms. Jeff is the complete package and he has always been down to earth. He has been making solo-albums since 1994 and all his albums have had one thing in common: quality. 'Complicated' is no exception to that rule. Working with Alessandro Del Vecchio (bass/keyboards/production/song writing), guitarist Fabrizio Sgattoni and musical partner in crime for almost all his recent activities Edu Cominato (drums), 'Complicated' has turned out to be one of the heaviest solo-albums in the career of the singer.
ANOTHER HIGHLIGHT
Yes, there is also a fabulous ballad there (,,Until I See You Again'') but the album is dominated by up-tempo hard rock songs with the signature JSS background choirs as one of the trademarks. What can we say that you need to know about 'Complicated'? Not much more than this is vintage Jeff Scott Soto at his best delivering some more top-quality songs and performances displayed on the four opening songs in particular. ,,Last To Know'', ,,Disbelieving'', ,,Home Again'' and ,,Love Is The Revolution'' set the tone for another highlight in the career of a man whose voice does not even show the slightest sign of wear and tear.
Release date: 6 May 2022